Here's my second Big Block Star, made using Victoria Findlay Wolfe's pattern of the same name and her large diamond ruler: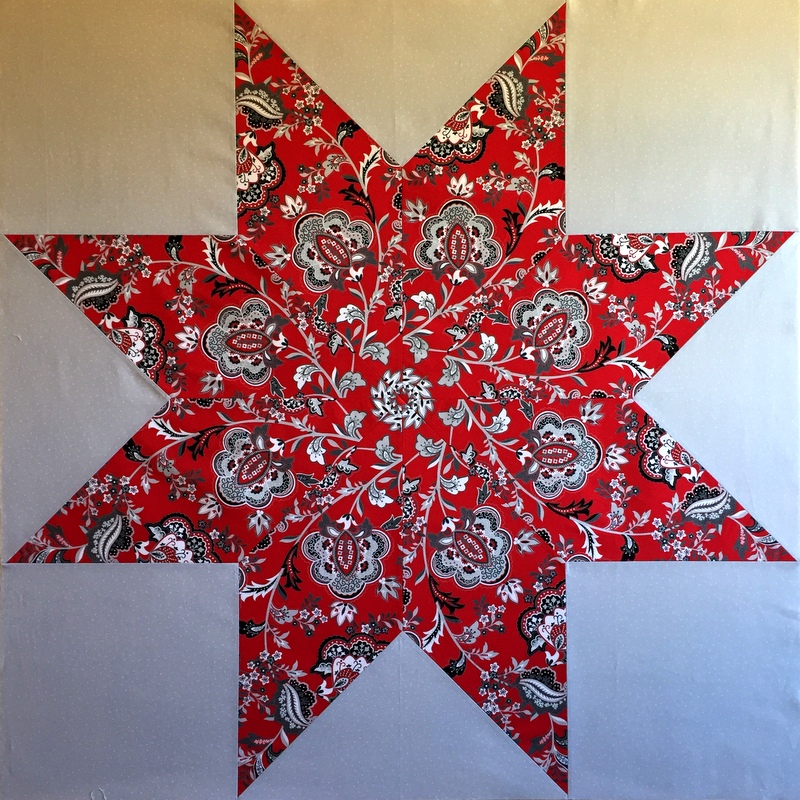 Don't you love that bold beautiful print? It's from the "Black, White & Currant 5″ line by Color Principle for Henry Glass Fabrics. I bought a few pieces from the line a couple of years ago. I find it hard to resist Jacobean floral prints and I rarely see them printed on a true red background.
I don't have enough of the Jacobean print to make three more Big Block Stars — each star finishes at 41″ square — but I do have enough to play around with 4-Patch Wonder blocks (my name for faux-kaleidoscope blocks made from four identical patches). Here's a test block that measures 8" square: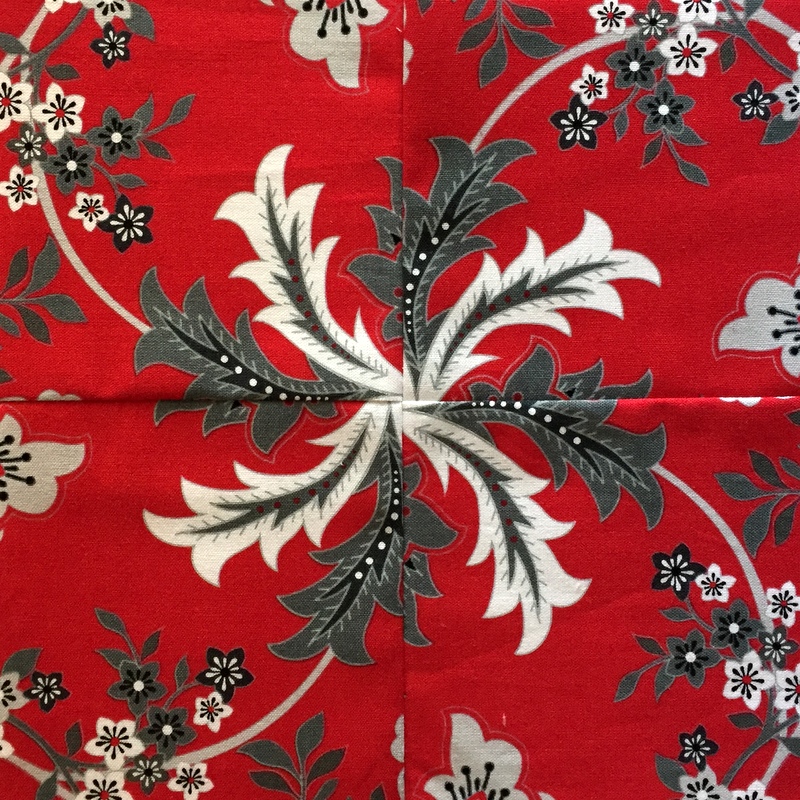 Do I have a plan for this quilt? Not yet. I could keep it simple, surrounding my Big Block Star with one wide border, perhaps using 4-Patch Wonder blocks as cornerstones, or I could surround the entire Big Block Star with faux-kaleido blocks. No need to decide now. I'll sleep on it.
And what of Big Block Star, Take One? After not looking at it for a few days, I have come to really like it. Comments from readers who saw my blog post about it or saw it on my Instagram have given me a fresh perspective.