I found the perfect fabric in my stash for the back of granddaughter Bethany's quilt. It's this bicycle fabric from Timeless Treasures: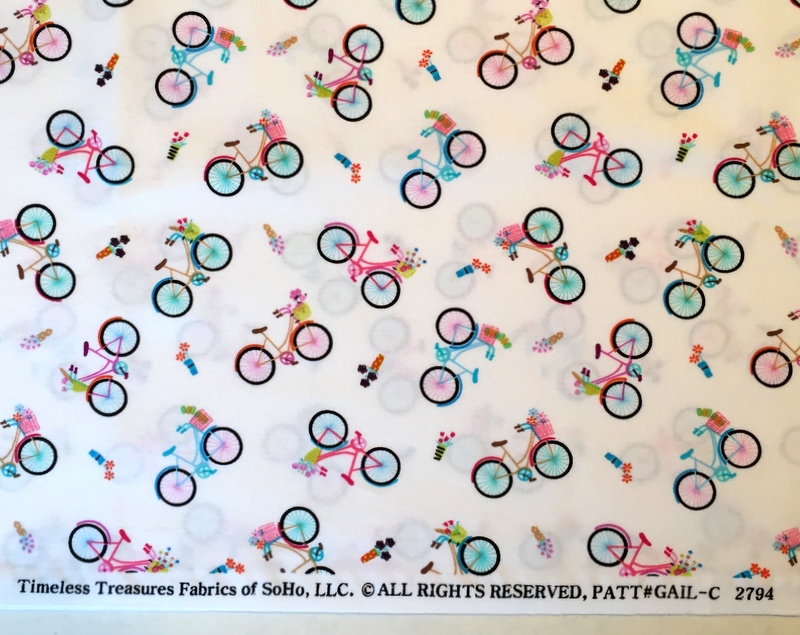 When I bought this fabric two or three years ago, I remember thinking it would be a good choice for a quilt back. I guess that's why I bought several yards of it. Either that or it was the end of the bolt — a particular weakness of mine.
The backing fabric has two things going for it. First, it features all the colors used on the front of the quilt, and second, it possesses an equal amount of whimsy. (I'm big on whimsy.)
The front features birds scattered every which way, including upside down: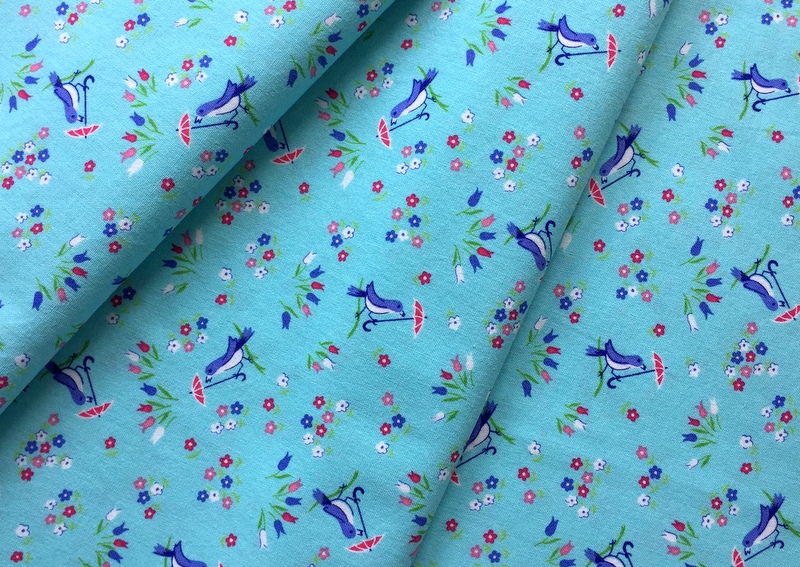 Bicycles scattered every which way, including upside down, are right in sync, don't you think?
What's more, I found the perfect binding fabric in my stash. Over the weekend I was going through my project tubs and discovered a lovely fuchsia fabric I had set aside for another quilt. I cut the binding on the bias to get maximum effect from the subtle cross-hatch design: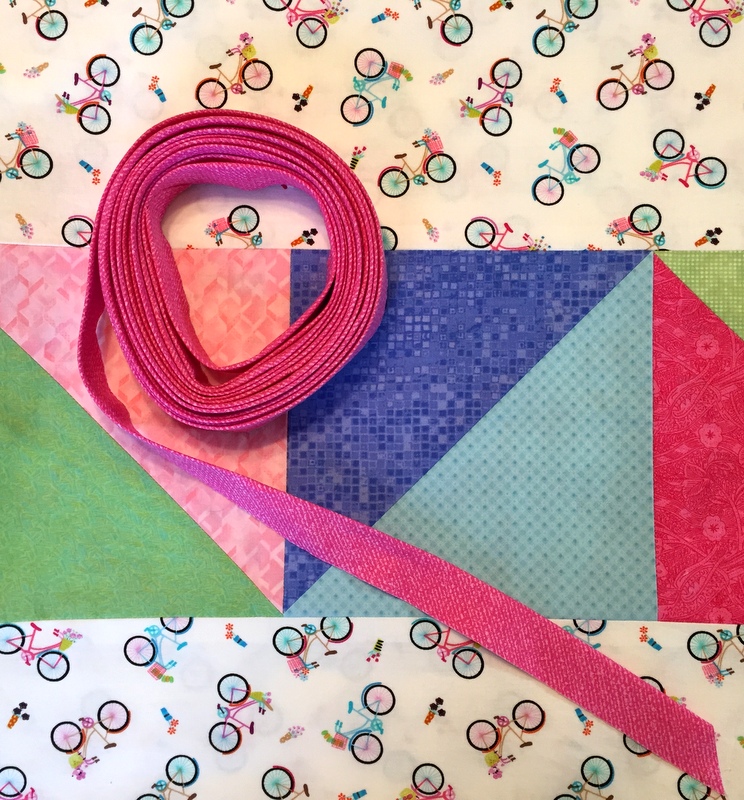 I have a date with a longarm quilter tomorrow. Bethany's quilt could well be my first finish of 2018!