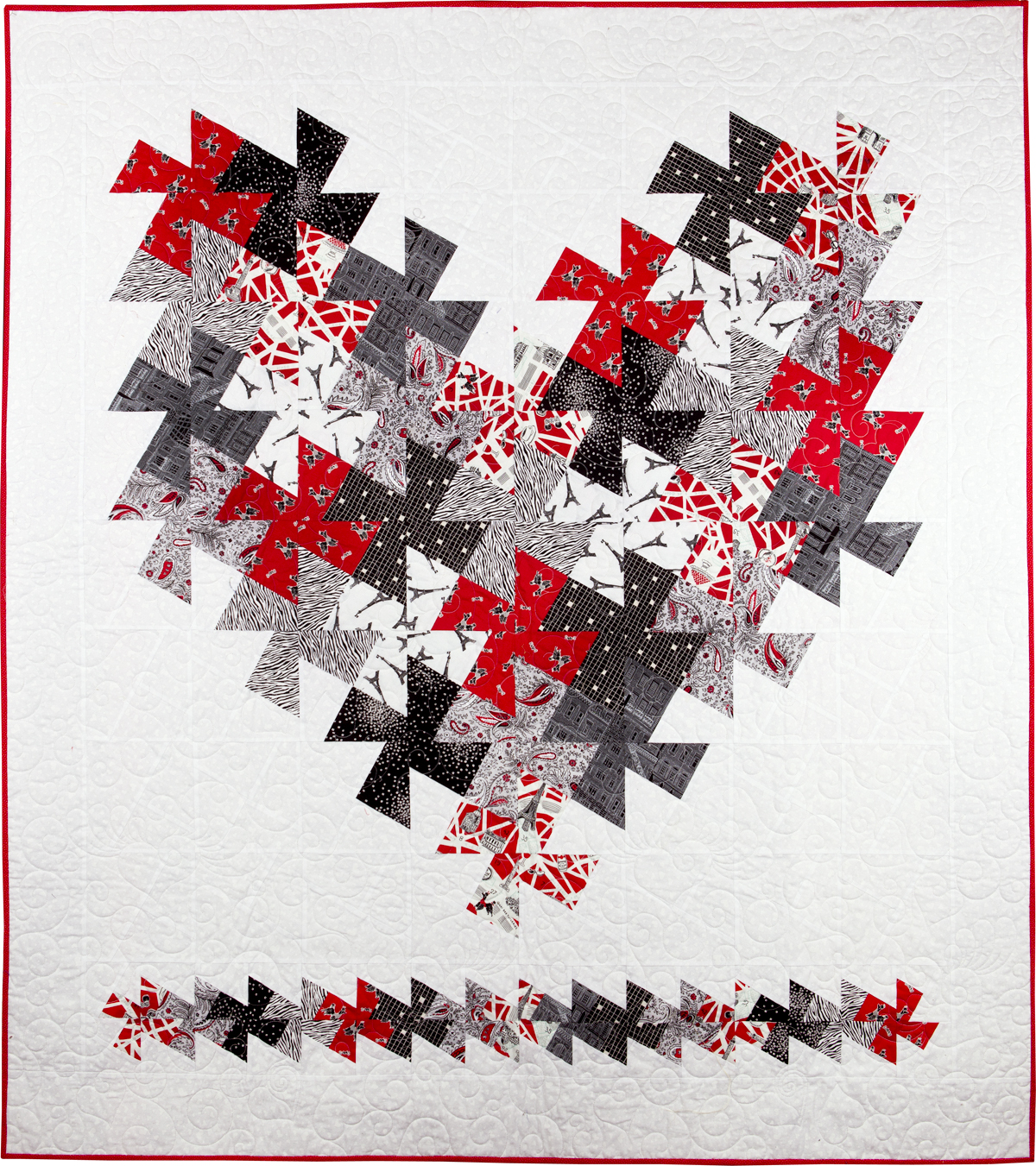 Here's a look back at a quilt I made six years ago. At the time I had two Lil' Twister templates (by CS Designs) that make interlocking pinwheels. The larger template made pinwheels much bigger than I wanted so I figured out how to mark a 6½" square ruler to make my own template. Some time later I discovered a template that size was actually available.
The smaller template made 3″ blocks, creating a perfect little shelf for my heart to sit on. I used several Paris-themed fabrics, which helped me choose a name for the quilt.
My initial post about I Love Paris can be found here.
A tutorial to make the quilt shown can be found here.
I hope you have a lovely Valentine's Day. If the hints I dropped are successful, my valentine will give me a (small) box of chocolate covered caramels. They go very well with champagne.