Rally 'round the maypole, folks — I have a May Day finish to report. It's Hip Hop, my kangaroo table runner (or wall hanging — I haven't decided which). There was just enough late afternoon light left on this overcast day in Portland to snap a photo outdoors: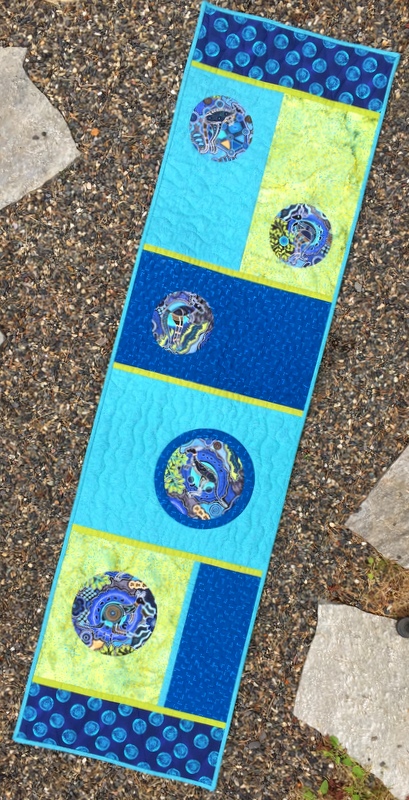 In a prior post I described how I quilted the background of each block, some with a walking foot and some with free motion quilting.
The last thing I did was stitch an outline around each of the five kangaroos. I was lucky that the fabric (from the "Walkabout II" line by Paintbrush Studios) included five separate 'roos so I could put a different one in each circle. In these close-ups you may be able to see the outline stitching as well as the stitching-in-the-ditch around the inset circles:
Last but not least, the label: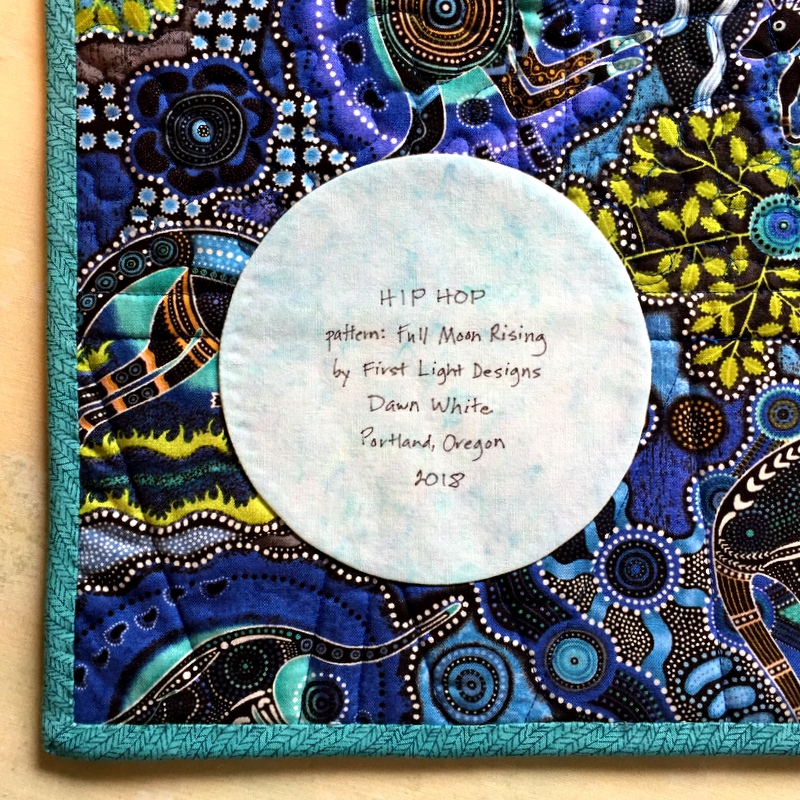 The label is a finished edge appliqué circle, my preferred method of making quilt labels. It's fused in place but I will also appliqué around it by hand to make it really secure.
I'm really happy with my choice of turquoise for the binding. The acid green fabric used between the blocks would have been too strong, I think.
Hip Hop measures 16″ x 59″.