Back in July I was playing around with the pattern Dancing Churndash, using positive and negative prints in black and white: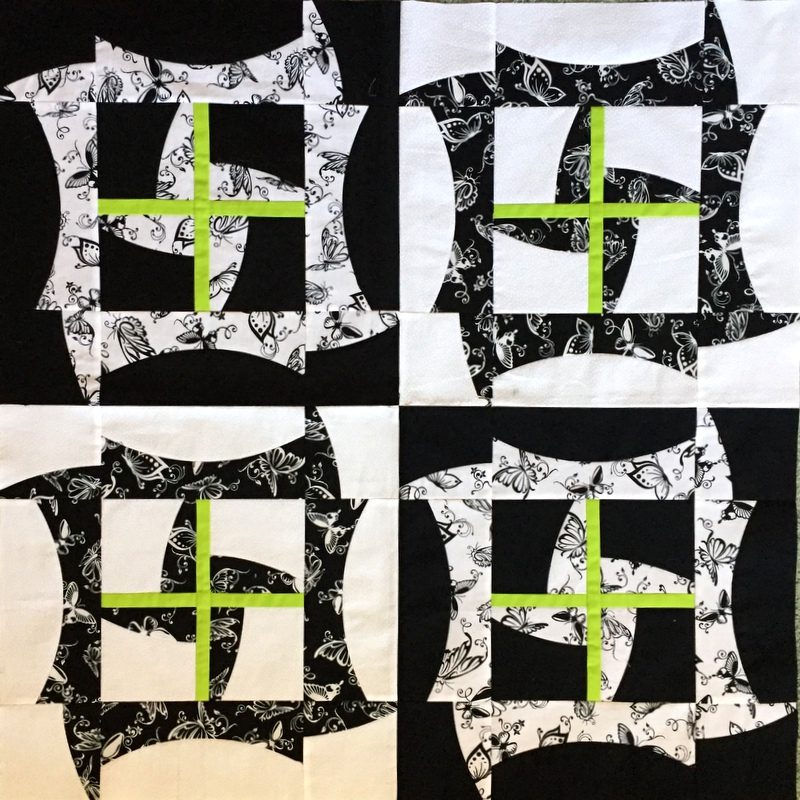 I liked the checkerboard effect immensely but only had enough of the prints to make these four blocks, having used most of the fabric years before in a couple of other projects.
Not to worry. I just (ahem) happen to have several other sets of positive/negative black and white prints in my stash. I pulled out one of those sets to make a quilt I've already named Checkerboard Curves. It's easy to see why: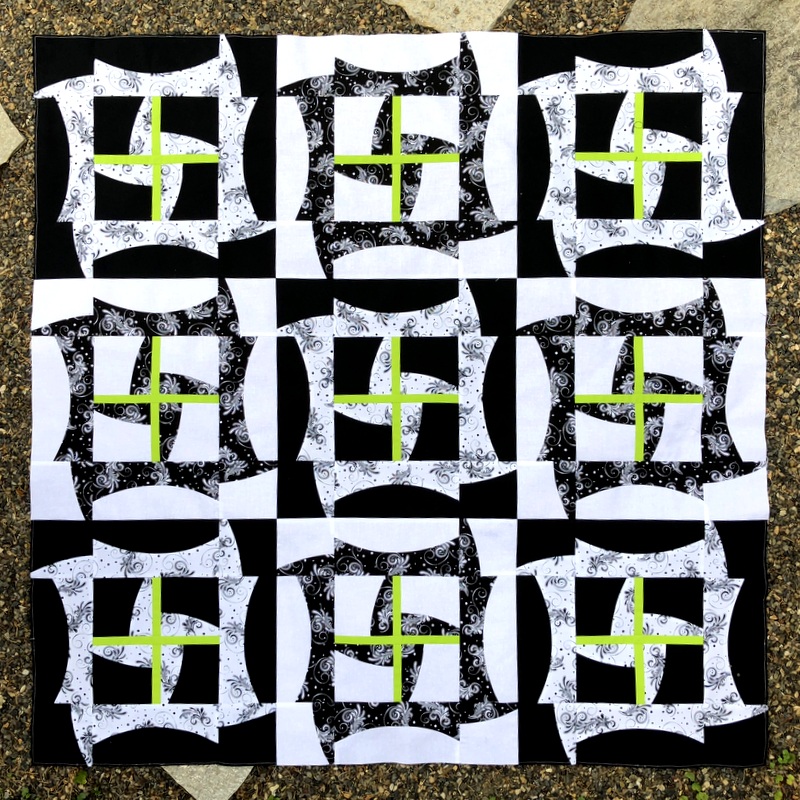 Dancing Churndash was designed for Cut Loose Press by Jenny Pedigo and Helen Robinson of Sew Kind of Wonderful. The traditional Churn Dash block is one of my favorites, and I love Jenny and Helen's contemporary curvy take on it. (In fact, this is my second version of Dancing Churndash. You can see the first one here.)
The top above measures 44″ square. I generally make quilts that are at least lap size and thought about adding borders to this one to make it larger. In the end I decided to keep it simple and will finish it with lime green binding after it's been quilted.
For the backing I did a little more stash diving and came up with this Timeless Treasures print from a few years ago featuring stylish young women walking their dogs in New York City and picnicking in Central Park: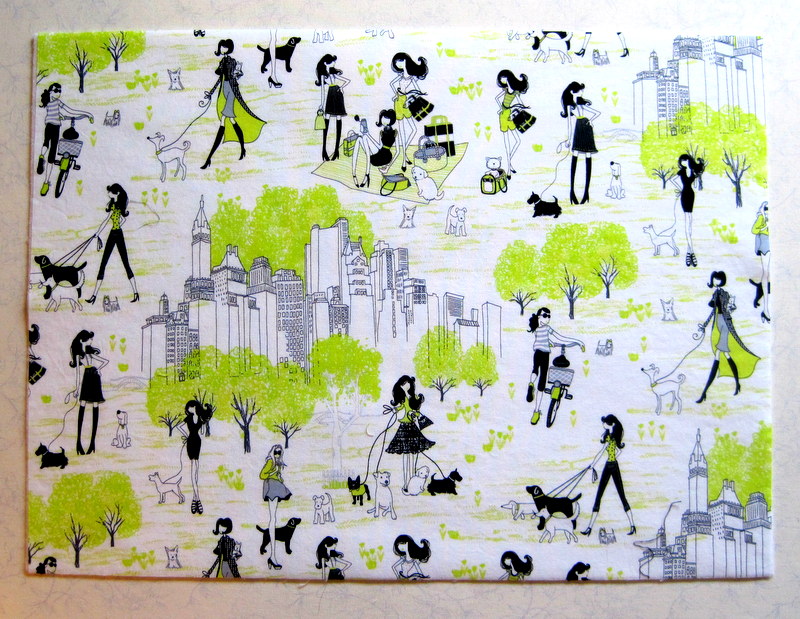 I had just enough length for the backing but needed to add to the width to make it work: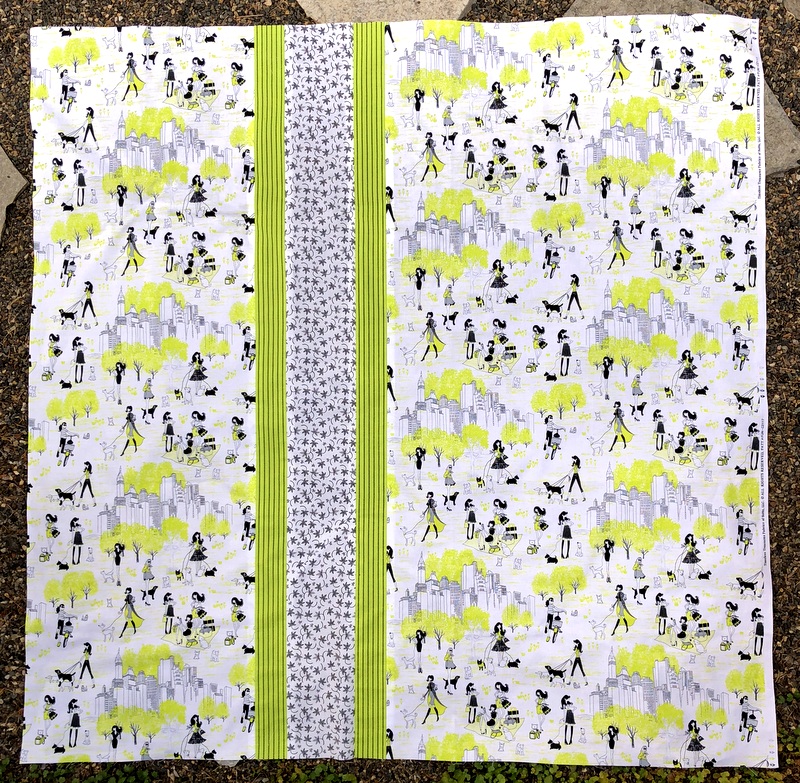 Isn't that cute?
The photo above was taken yesterday just as the light was beginning to wane. Coco the Cat was keeping my husband company while he was weeding in the backyard but she came over immediately to investigate: