Five years ago or so, I bought a couple yards of New York-themed fabric from a Timeless Treasures line called "Central Park." In 2014 I used a bit of the fabric to line the inside of this tote bag, the Bow Tucks Tote by QuiltsIllustrated.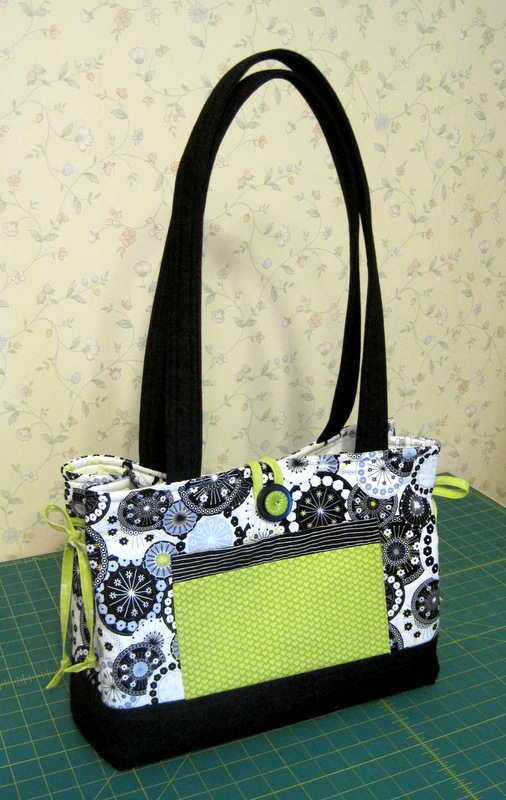 Here's a peek inside at the lining:

Regular readers may remember reading about it in this post from 2014.
Fast forward to 2018. I used most of the remaining lining fabric for the backing of my latest quilt, Checkerboard Curves. All I had left was this remnant . . .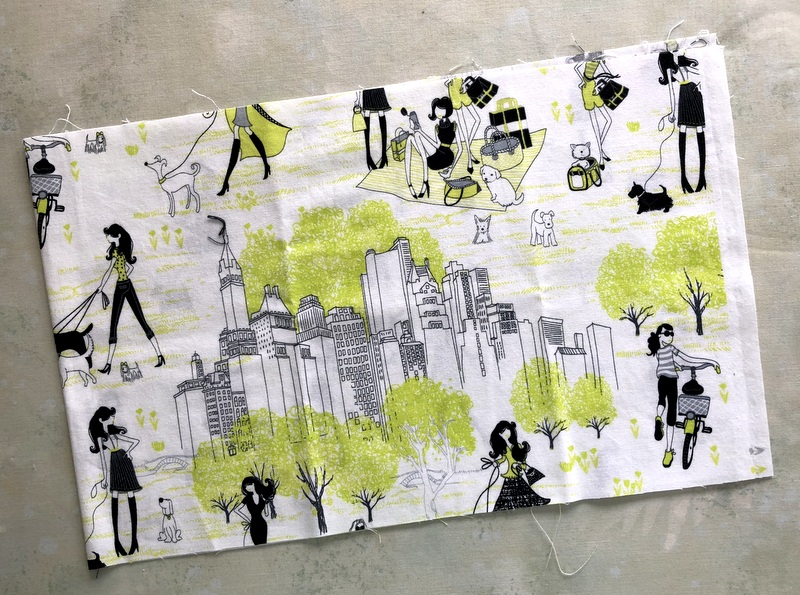 . . . measuring about 9″ x 26″.
I was sorry to use it up and briefly considered searching the Internet for more. I constantly fight the impulse to replace a loved fabric when it's gone, reminding myself that there will always be new pieces of fabric to catch my fancy. All it took was a look at the size of my fabric stash to convince me that adding to it was probably not a good idea.
But then . . . my friend Barbara, who is making her own black-and-white version of this quilt based on the pattern Dancing Churndash, asked me for selvage information on my backing fabric, hoping she could find enough for the backing of her quilt. Given the length of time since my initial purchase, I wasn't very optimistic that Barb would find some. However, she embarked on a search of the Internet and I joined in on her behalf.
Well . . . guess what? I found enough fabric online for the backing of Barb's quilt. And then Barb found some more! And now — here comes the confession — look what I have: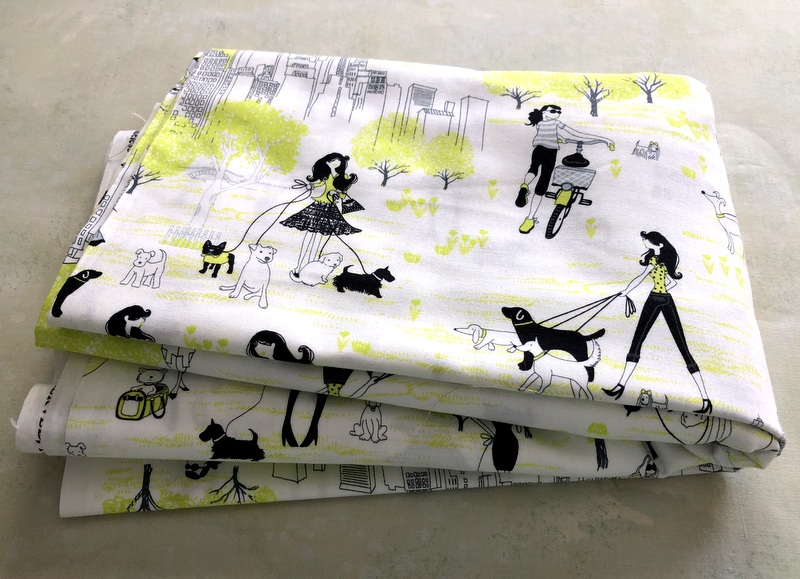 Four more yards of fabric to love!