. . . is coming up and I couldn't be happier about it.
In just a few minutes I'm leaving for Quilt Camp — four days and three nights with a group of terrific women I've had the pleasure of "camping out" with for several years. In the past few years we've gone to Camp Tilikum in Newberg, Oregon, just about an hour away from home. It's a popular spot for quilt retreats.
I'm packed and ready to go: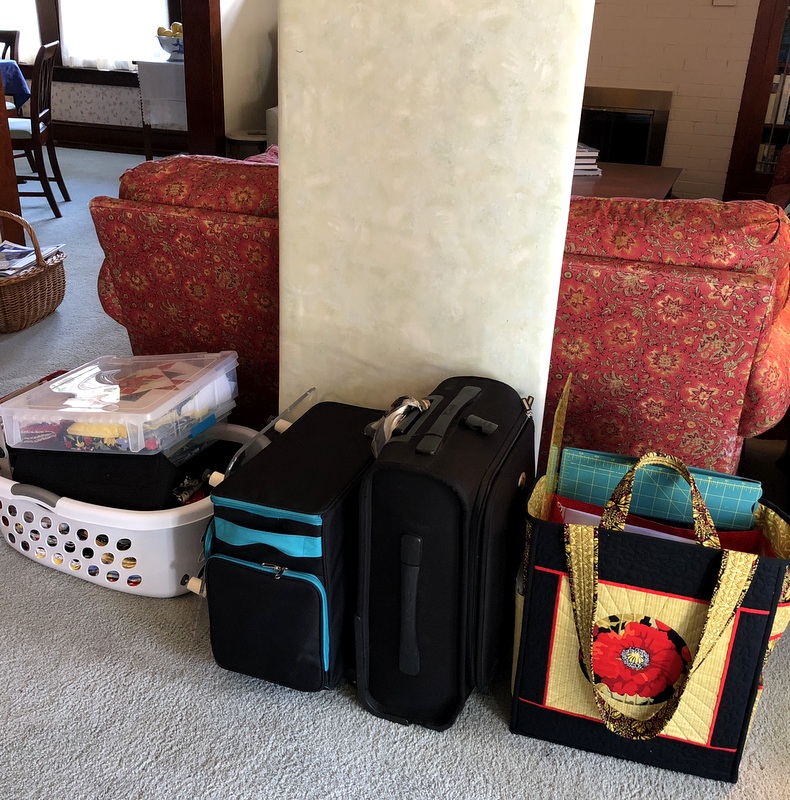 Project boxes and fabric tub? Check. Sewing machine and wraparound table? Check. Suitcase? Check. Billie Bag? Check. Big board? Check.
Camp ends at 4:00 pm Wednesday but I'm heading back early, picking up the Dear Husband and heading to the Oregon coast where I'm doing a trunk show and lecture for a quilt guild on Thursday and teaching Part 2 of my Junior Billie Bag workshop on Friday. The DH and I are staying an extra day for a mini-vacation.
The quilts I'm taking for the trunk show are stacked on the couch, ready to be packed into bags when I get back: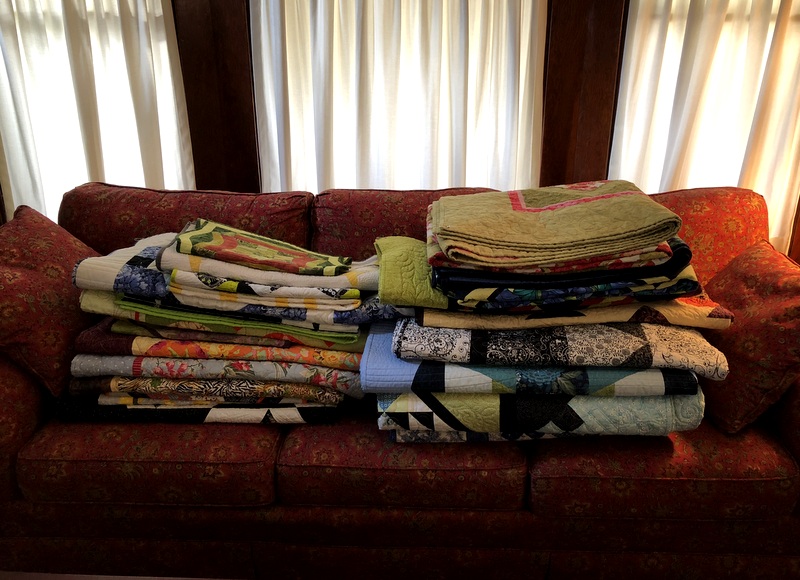 I can't wait to see the progress my students have made on their Junior Billie Bags in the couple of weeks since the first workshop. Speaking of which, I couldn't resist seeing what my current one is going to look like when it's sewn together. I'll be demonstrating this step at the second workshop so for now I simply pinned the side/bottom panel unit to one of the front/back panels: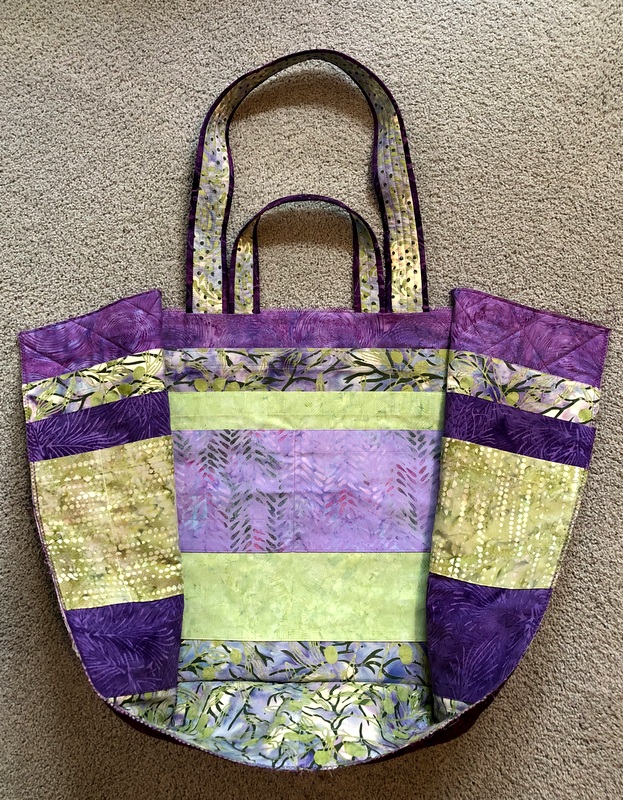 One of the fabrics I chose for pockets on the side panels is a batik with directional bubbles. Just for fun I made the bubbles horizontal on one side and vertical on the other.  They may not be easy to see once the bag is all put together but I like knowing they are there.
No more work on this till after Quilt Camp. I'll be working on Hazel's Diary Quilt. Here's hoping I make a lot of progress on it!