Last night I got the proverbial bee in my bonnet and made this 12½" quilt block: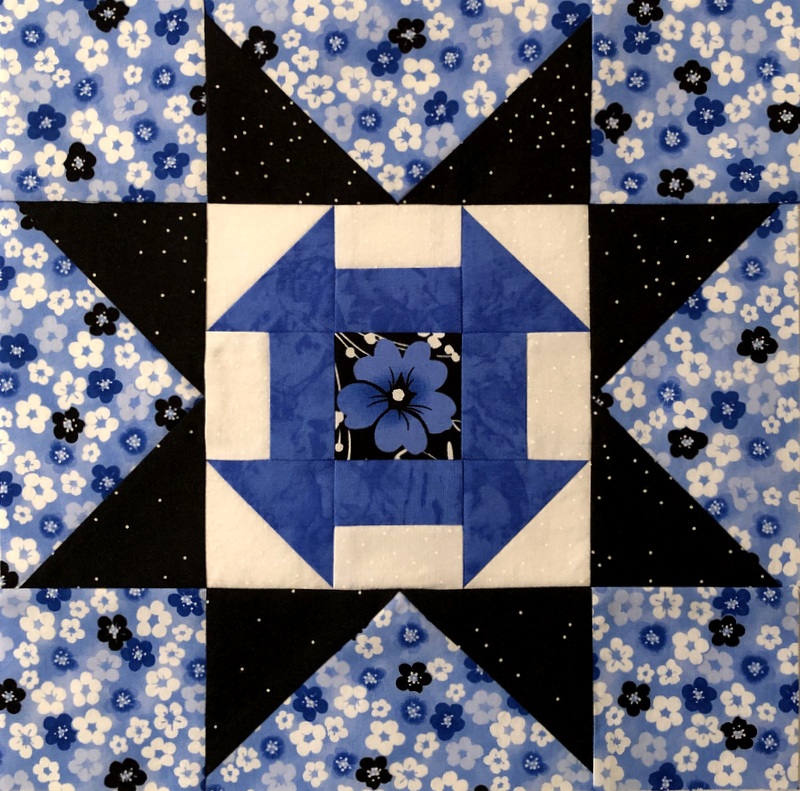 I've been wanting to make a test block since spotting Jenifer Gaston's Churning Stars quilt in her book Primitive Style: Folk-Art Quilts and Other Finery (Martingale Press, 2015):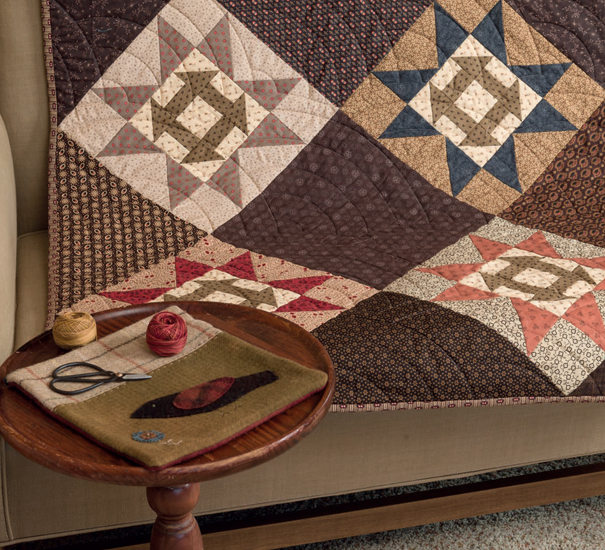 I've always liked the classic Churn Dash block and I love seeing it in the center of a Sawtooth Star block. I could see making an entire quilt using Jenifer Gaston's charming design. In fact, I have a collection of indigo and cheddar prints that would be perfect for such a quilt.
For now, though, I am sticking with one block because it's destined to be one of the front/back panels on my next quilter's tote, namely the Junior Billie Bag.
See how well the new block goes with the star block I made the other day?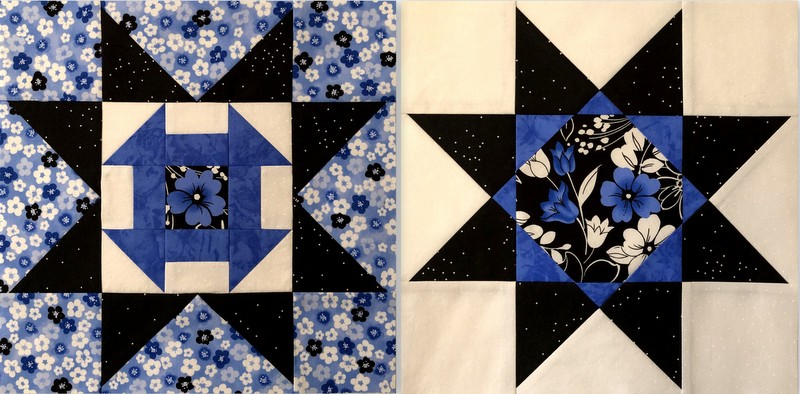 Not content to stop after making the block, I added the sashing strips that will make both blocks the correct size for the front/back panels of the Junior Billie Bag:
It's going to be striking, isn't it?!