When I confessed in my last post that I was tempted to drop everything and start a new project, my friend Vickie responded at once with these words: "Resistance is futile. Give into the temptation." Thank you, Vickie! All it took was that bit of encouragement for me to abandon my current quilting projects — only temporarily, you understand. I spent a delightful few hours Sunday afternoon petting my stash of cheddar and indigo fabrics, playing with possible fabric combinations, and finally making a couple of blocks using Jenifer Gaston's Churning Stars block design.
I already knew Jenifer's block was a winner. I tested it a couple weeks ago for the Junior Billie Bag I'm working on and couldn't wait to make some blocks for an actual quilt.
Most of the fabrics I'm working with are from the "Cheddar and Indigo" line by Penny Rose Studio, a division of Riley Blake Fabrics. It came out in 2015. Here's the entire line: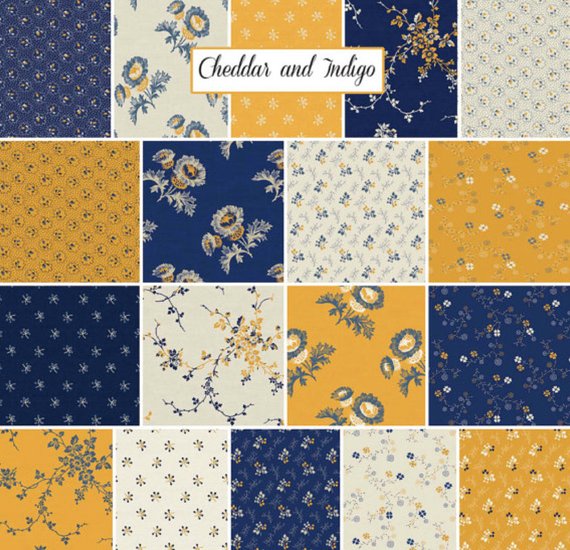 I had eight of the fabrics: four of the cheddars but only two navies and only two background fabrics. How perfectly providential, then, to find a complete fat quarter bundle for sale last weekend on eBay! It was not a bargain but I snagged it anyway. With a full selection from the line plus a few fabrics pulled from other sources I'll be able to make what I call a "controlled scrappy" quilt.
As you can see, the prints are very traditional but I'm throwing some modern prints into the mix. The first block I made contains a cheddar print from Victoria Findlay Wolfe's "Futurum" line: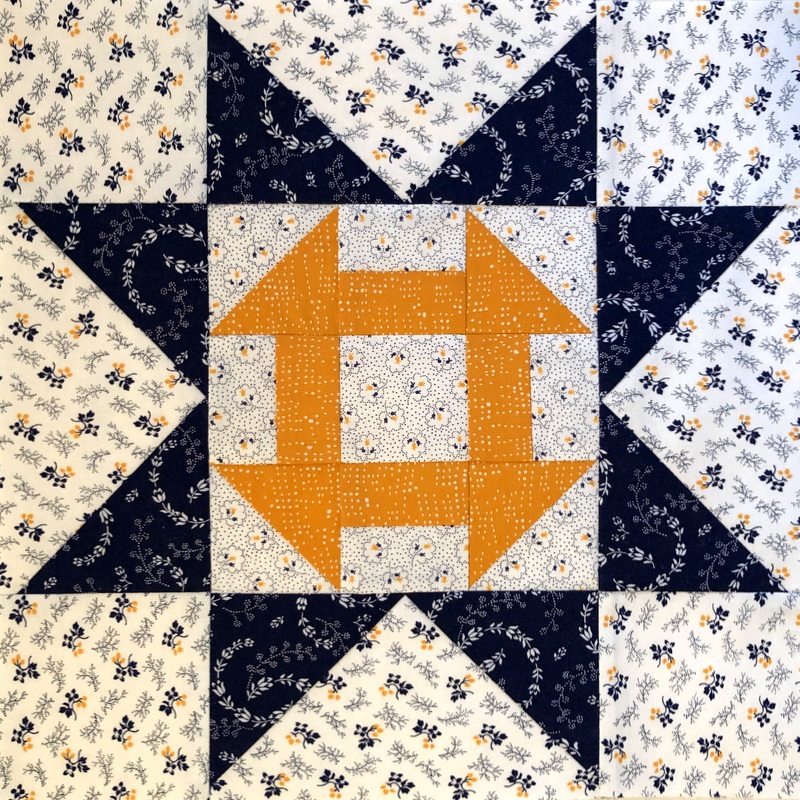 That navy and white print is vintage. There's no selvage information and I don't remember where I got it but I had to cut away fabric where the sun had faded it along the fold lines.
The cheddar in my second block is from the "Barcelona" line by Zen Chic for Moda: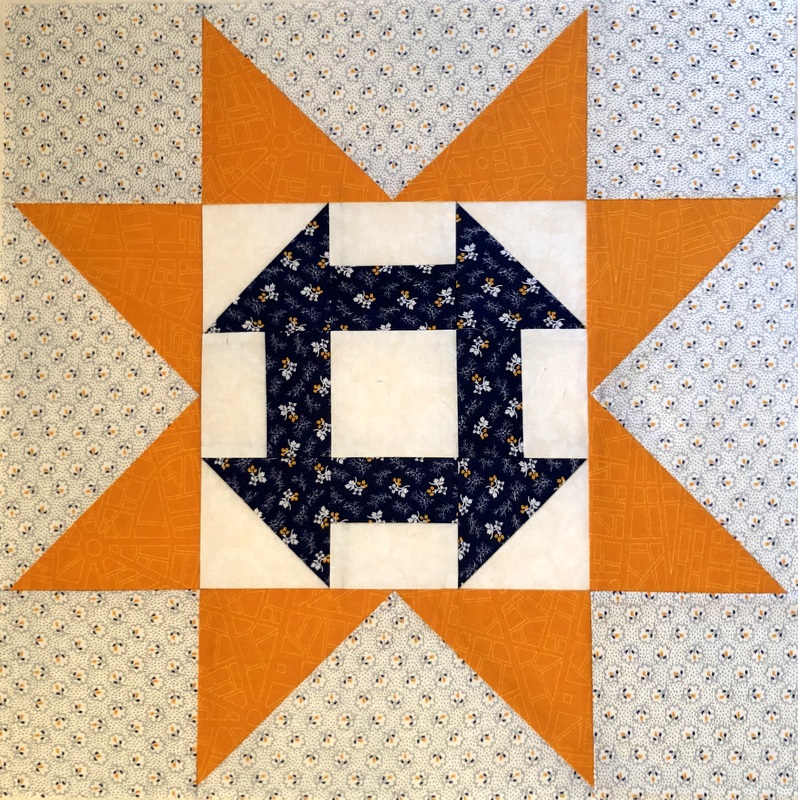 The first block measures 12½" square, the second 18½" square. Here they are together: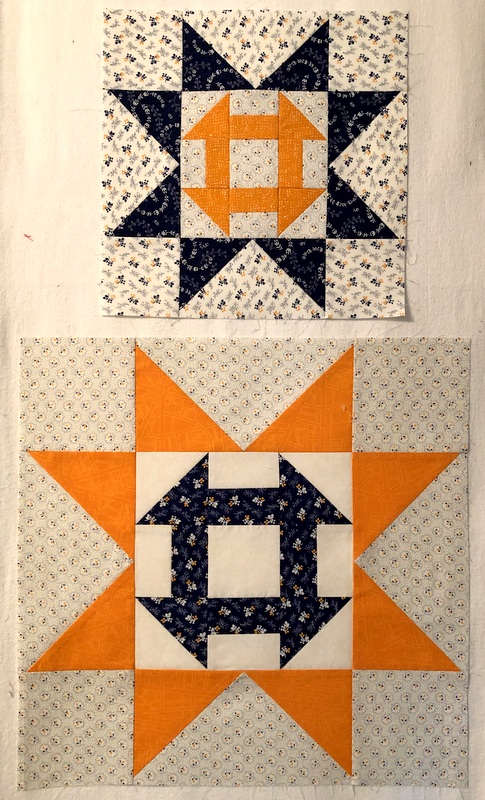 Apparently I'm going to play around with different size blocks until I land on an overall design. I have no idea where this is taking me but I'm sure going to enjoy the journey!