While my grandkids were visiting from California, My Little Neighbor came over for a playdate with granddaughter Beatrice, who will be 10 in October. The girls are just a few months apart in age.
You may remember that My Little Neighbor is working on her first quilt, a 9-patch, sewing the blocks together by hand. This was a project we planned together to help see her through the weeks her left foot was in a cast following a fall from a tree.
MLN brought her basket of blocks over to show us her progress: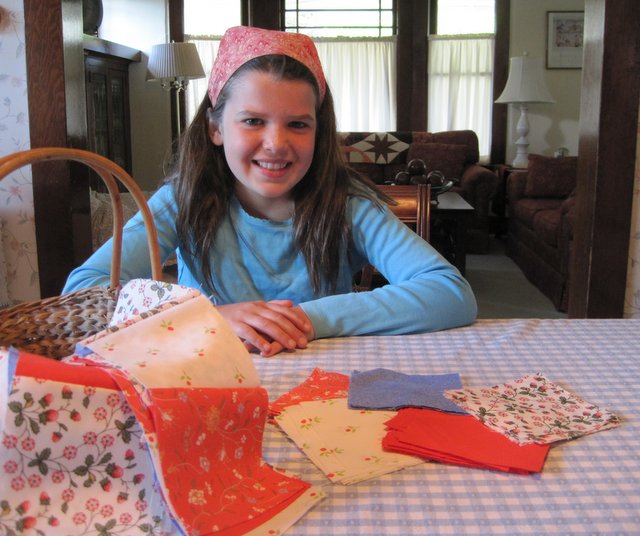 Those squares you see on the table are all she has left to sew into strips of three. After that she will start sewing the strips into 9-patch units. She may be ready to take a little break from sewing, though. Tomorrow, August 5, is the day she has been cleared to start climbing trees again!