. . . of making a Junior Billie Bag is that moment when the bag, until now a series of flat panels . . .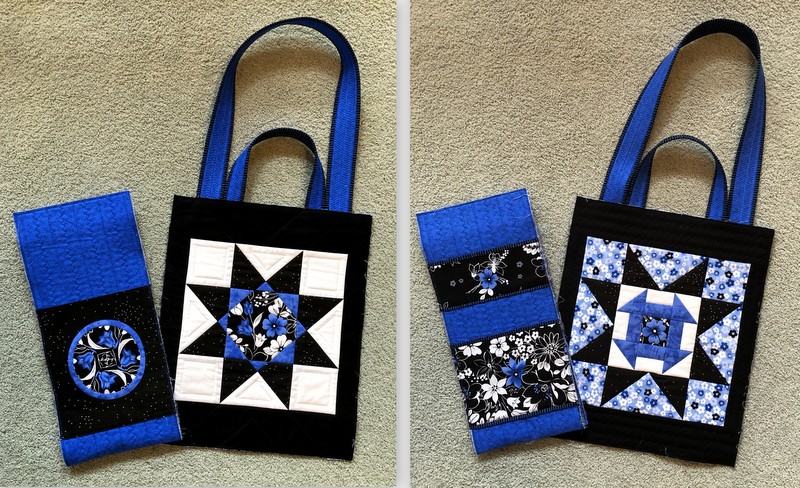 . . . becomes three-dimensional: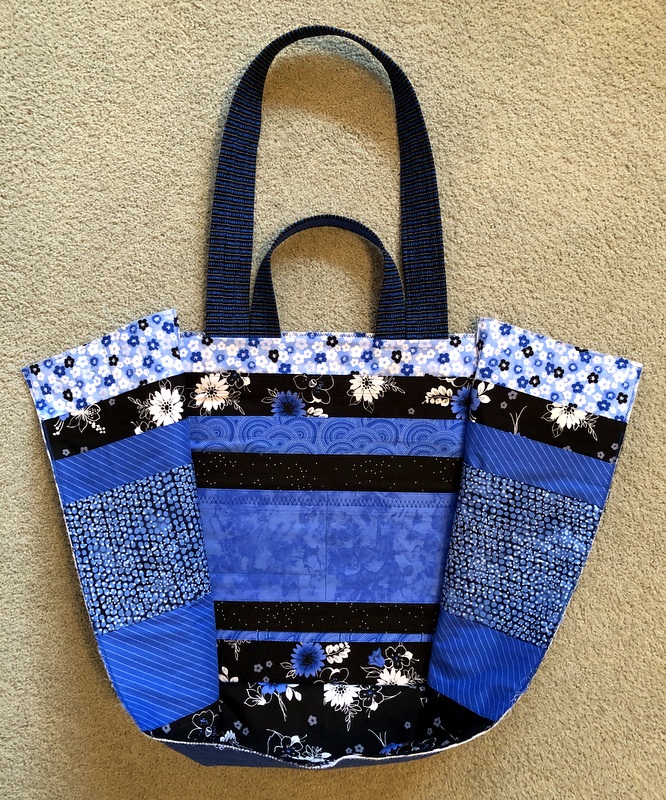 You are looking at the inside of my Junior Billie Bag, with the side panels/bottom unit pinned to one of the front/back panels. You may not be able to tell from the photo that there are 14 pockets showing. The other front/back panel (not shown) has five pockets.
Combined with the pockets on the outside of the bag . . .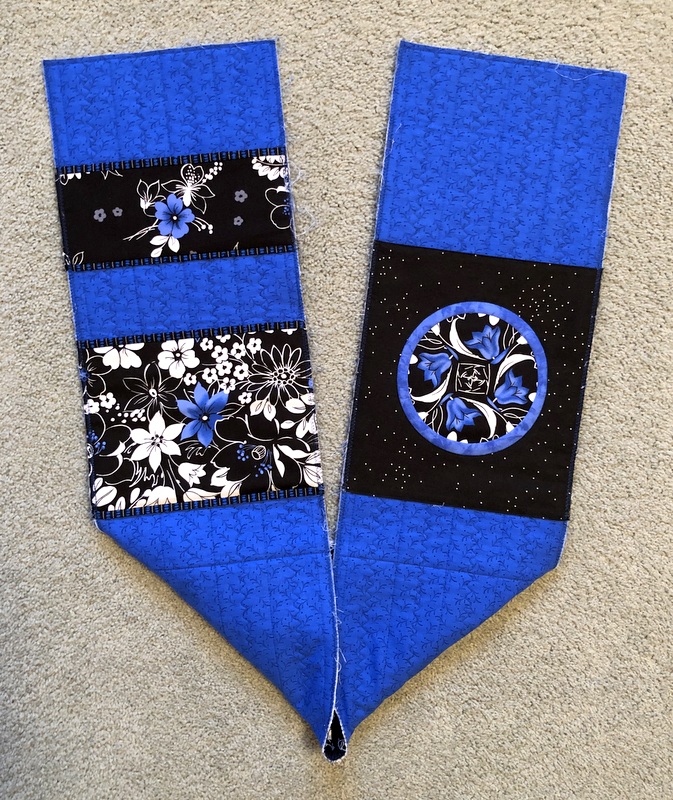 . . . this JBB has 23 pockets. Now you know why I call it the "quintessential quilter's tote!"
It's a lot of fun playing with pocket design for the outside of the bag. For the pockets on the left side above, I trimmed them in the same striped fabric I'm going to use for the binding. (While I love the look of striped binding cut on the diagonal, I opted to cut my strips on the straight of grain for this one.)
For the pocket on the right side, I started with a four-patch kaleidoscope (what I call a Four-Patch Wonder block) and made a double inset circle.
I sure do like that vivid blue against black and white!