Here it is, your first glimpse of Hazel's Diary Quilt fresh from the longarm quilter: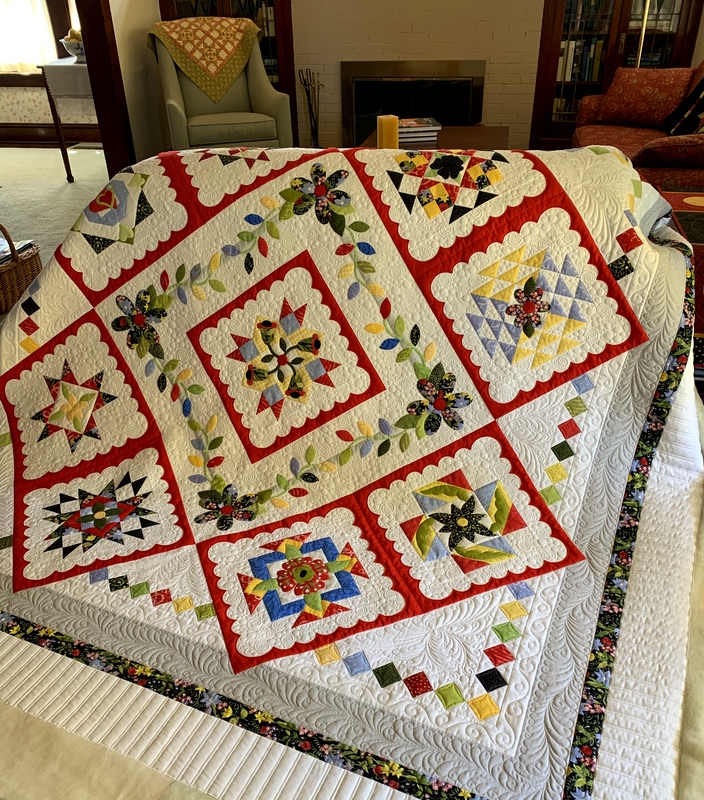 The quilting — all free-motion and hand-guided — is by Portland quilter Kazumi Peterson. I am so impressed with her abilities. And I am completely in love with this quilt.
The indoor lighting is not ideal but I think you can get a sense of Kazumi's amazing quilting. Here's a close-up of the center block . . .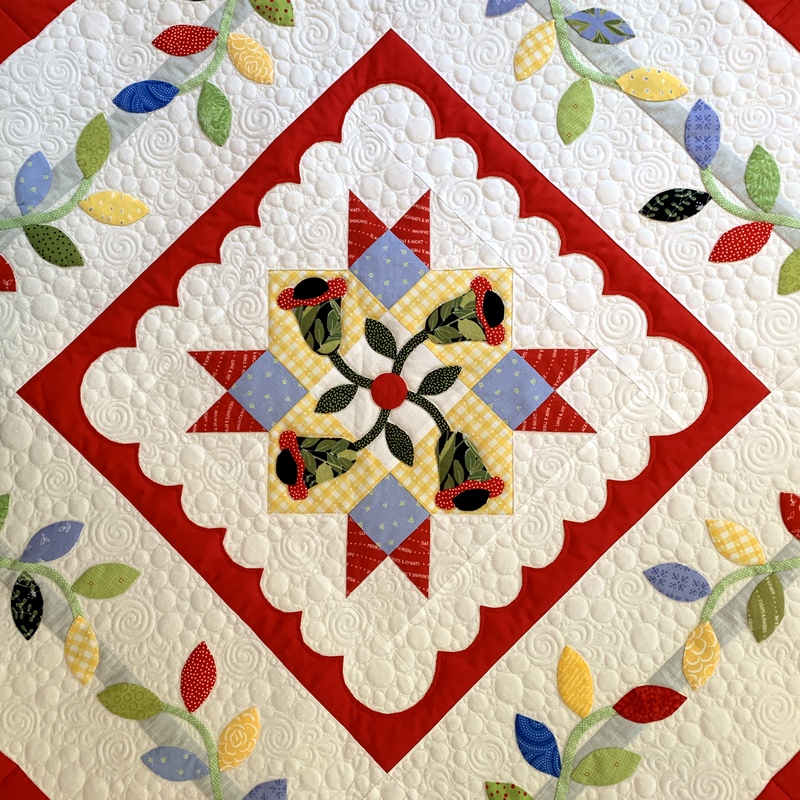 . . . and here's a shot of the full center medallion: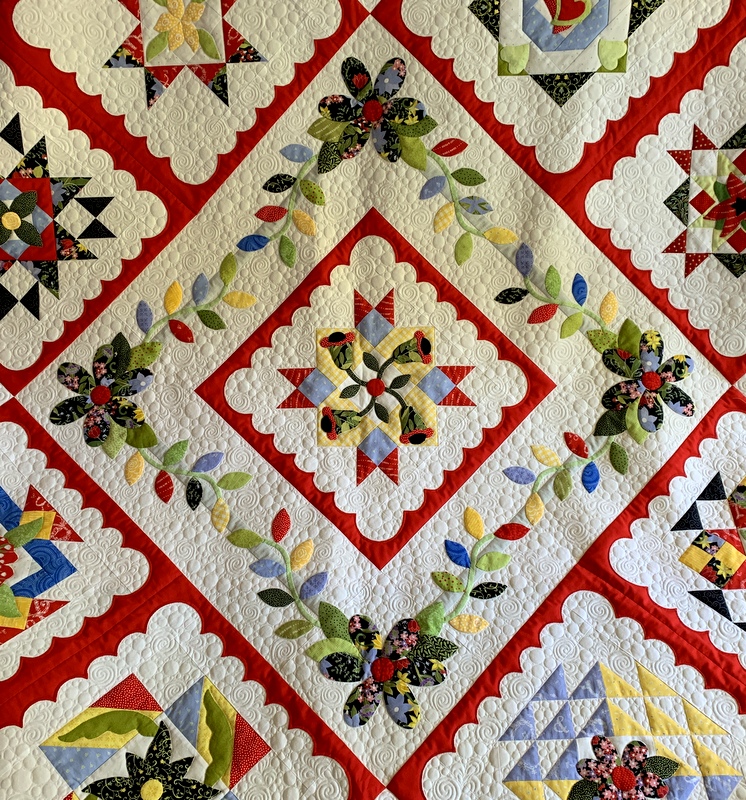 The white background in the interior of the quilt is filled with spirals and pebbles. All of the pieced blocks have extensive stitching in the ditches and Kazumi carefully quilted around the appliquéd flowers and leaves in the middle of each block and also the ones in the center medallion: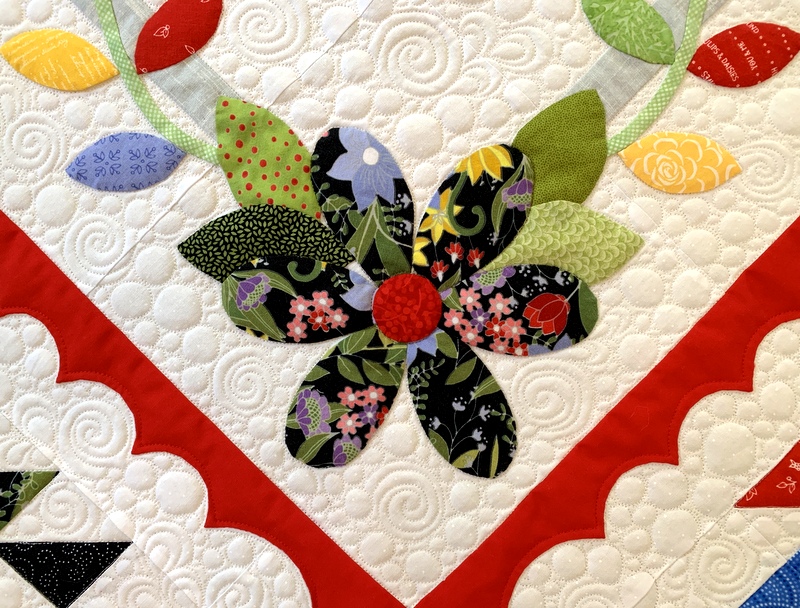 In the setting triangles and gray border I asked for free-motion feathers. Here's one of the corner triangles . . .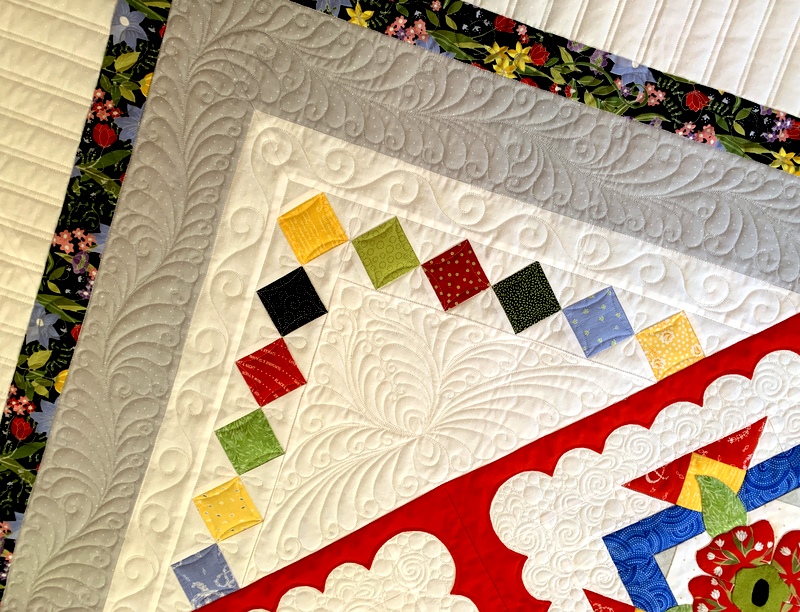 . . . and one of the side triangles: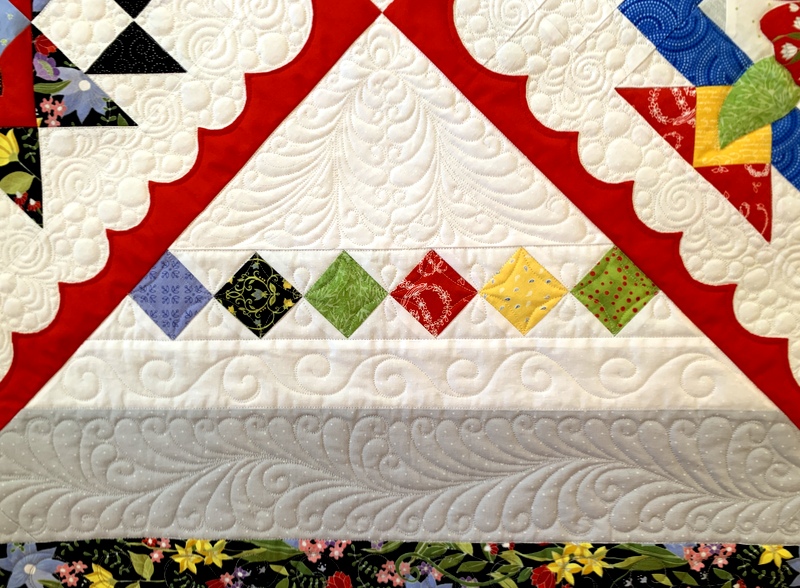 I was so happy a couple weeks ago when I got the top finished. "I'm finally done!" I remember thinking, completely forgetting that when it came home from the quilter it would still need to be trimmed, bound, and labeled. Okay then! I'd better get busy.