I hope I'm not overloading you with pictures of Give Me the Simple Life, my version of Hazel's Diary Quilt. All you saw in my last post was the folded quilt because it's too big to photograph on any wall at home. Here it is pinned to the wall at Montavilla Sewing Center's Lake Oswego store: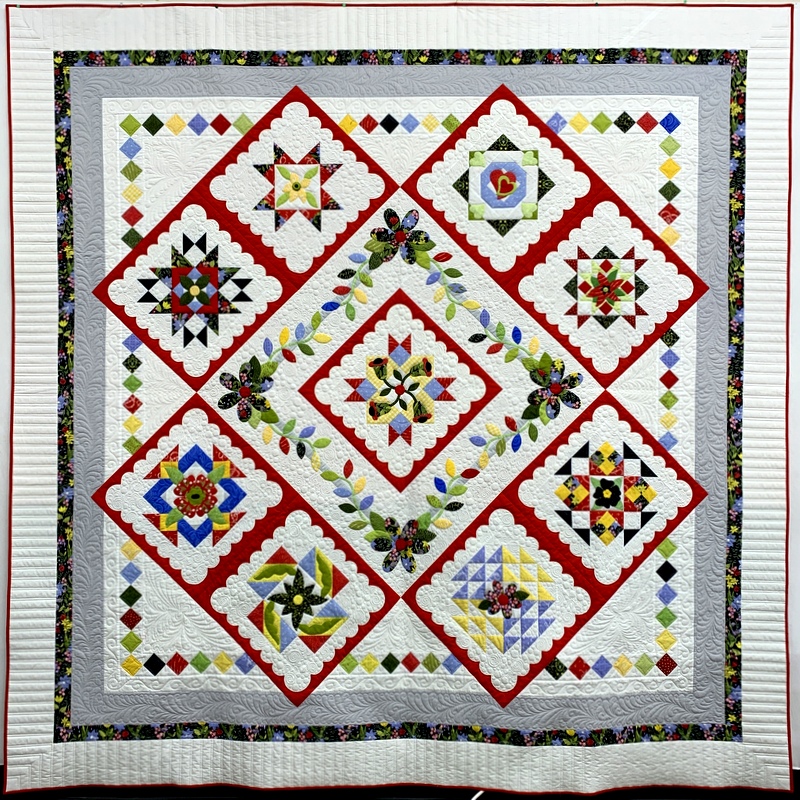 I'm so excited it's finally finished! I started working on this quilt in January 2018; my first post about it shows the original quilt designed by Shelly Pagliai.
The last thing to do was sew the buttons back on that had to be removed before longarm quilter Kazumi Peterson could work her magic. Buttons? Yes; three of my nine pieced blocks have buttons in the center of the appliquéd flower.
Coco was very interested in what I was doing: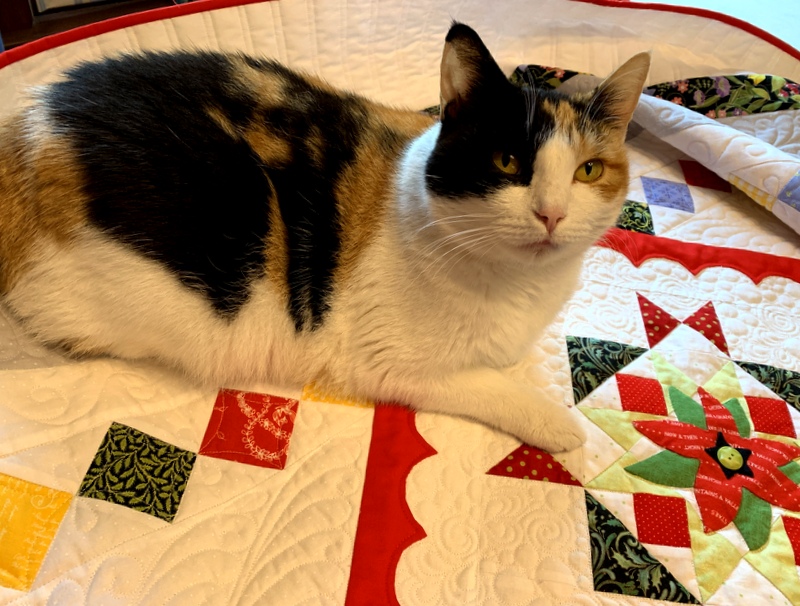 Fortunately, I got that last button sewn on before she could bat it off the quilt and have a little frolic with it.
A word about my backing fabrics, neither of which appears on the front: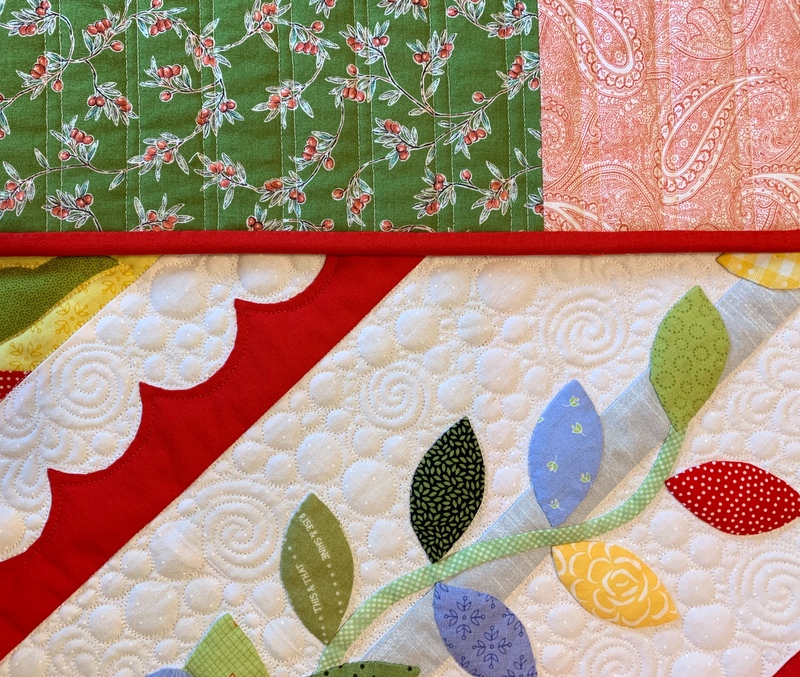 My goal was to find fabric that looked like it belonged on the front and was light enough on the back side that it wouldn't show through. Guess I was a little nervous about all that white fabric on the front of the quilt. The light red paisley print was a lucky find but I couldn't get enough in one continuous piece of yardage to cover the entire back. I could have ordered the rest online but feared the dye lot would be different so I filled in with a green print that complements it nicely.
Give Me the Simple Life has been accepted in Northwest Quilting Expo's big quilt show coming up in Portland Sept. 26-28. If you are anywhere in the vicinity, please come and see my quilt in person!