Can you believe I'm up to #10 already? I had already made two Junior Billie Bags when I started teaching the class in 2016. Seven classes, seven more bags. (You can see them all here.)
I make a new bag with each class so I can show the students the individual components of the JBB and how they go together. Then I assemble the bag right along with the students so that I have a finished product the same time they do.
I'm doing the prep work for my eighth class, coming up next week. I have only one of the two front/back panels done so far because I haven't yet decided what I want to do for the other panel. My focus fabric is a gorgeous floral from the "Unusual Garden" line by Jason Yenter of In the Beginning Fabrics. Here's a better look at it, along with the fabrics I pulled from my stash for straps and pockets: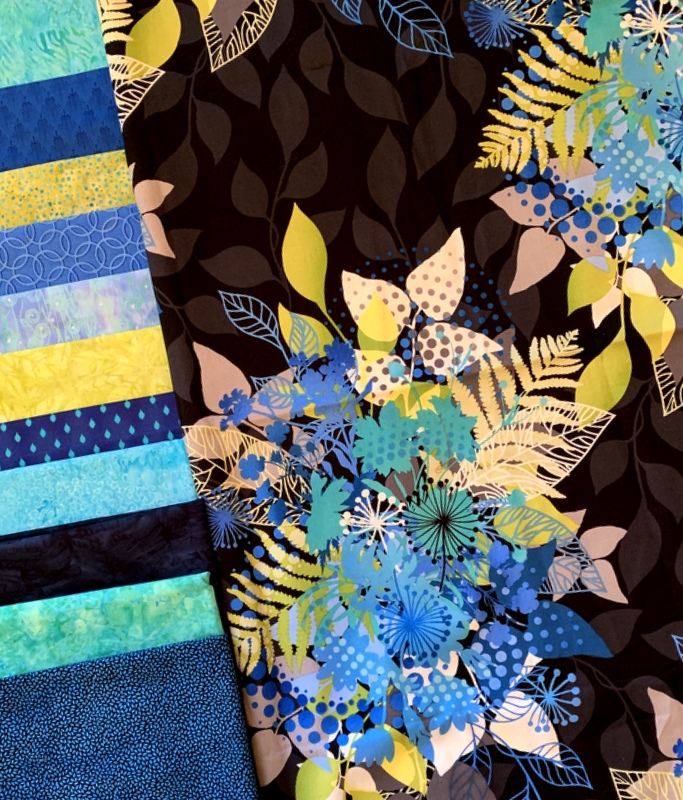 My plan this time is to leave the bag unassembled so that I can use it in future classes. My worry is that I'm going to love the components so much I won't be able to resist sewing it together!