In my last post you saw one of the front/back panels of my current Junior Billie Bag under construction. The second panel is now done. It's the one on the left in this photo: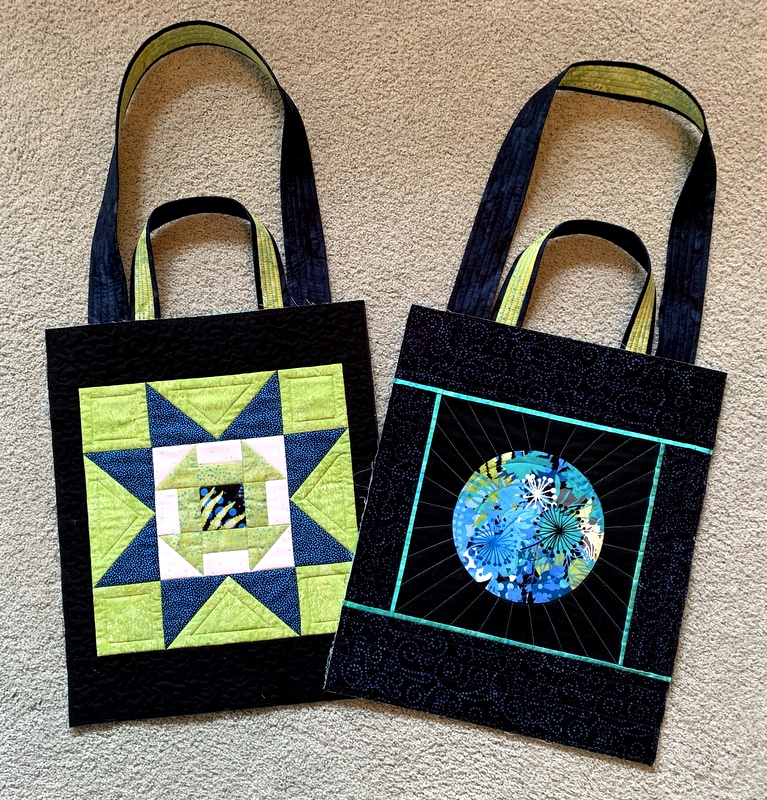 I love the look of the small Churn Dash block inside the Sawtooth Star block. I first saw this combination in a quilt by Jenifer Gaston called Churning Stars and liked it so well I used it on my most recent Junior Billie Bag. (Someday I'll make an entire quilt from this block design but that's on the back burner for now.)
In the center of the Churn Dash in the photo above is a fussycut square from my focus fabric, a vibrant floral print from In the Beginning Fabrics. You see much more of the floral design in the first panel, which features an inset circle framed by turquoise flanges.
I used the same floral fabric to make two small pockets that go on the outside of the bag on one of the side panels. Those are on the left in this photo: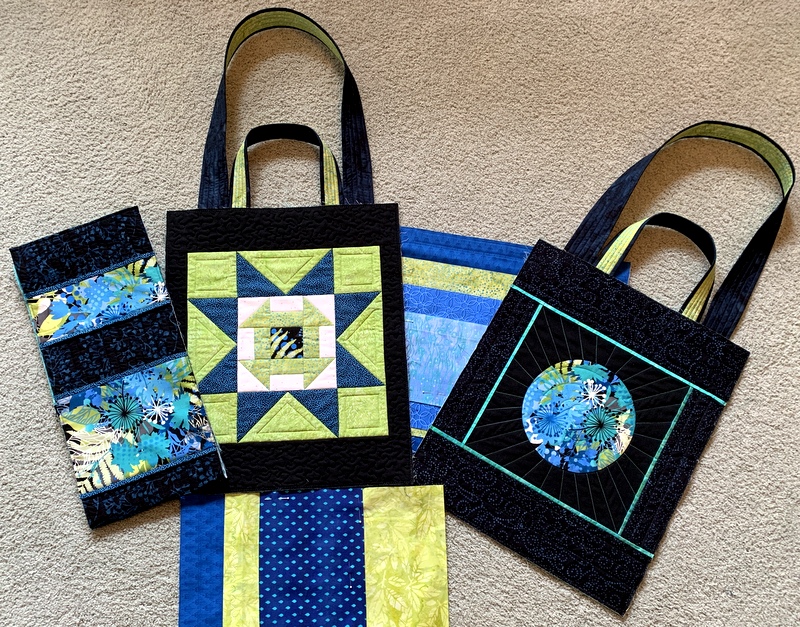 The other glimpses of fabric are some of the interior pockets. This bag has lots and lots of pockets! It's been fun diving into my stash to audition these fabric combinations. The most difficult thing is making decisions about which fabrics to use. You may have noticed I like to combine batiks with woven cottons.
The next time you see Junior Billie Bag #10, it will be three-dimensional. I hope you'll check back soon to see the transformation.