Always has, always will!
May I present my latest quilt finish? It's called All You Need Is Love based on the pattern Love Rocks from the new book Text Me from Sew Kind of Wonderful: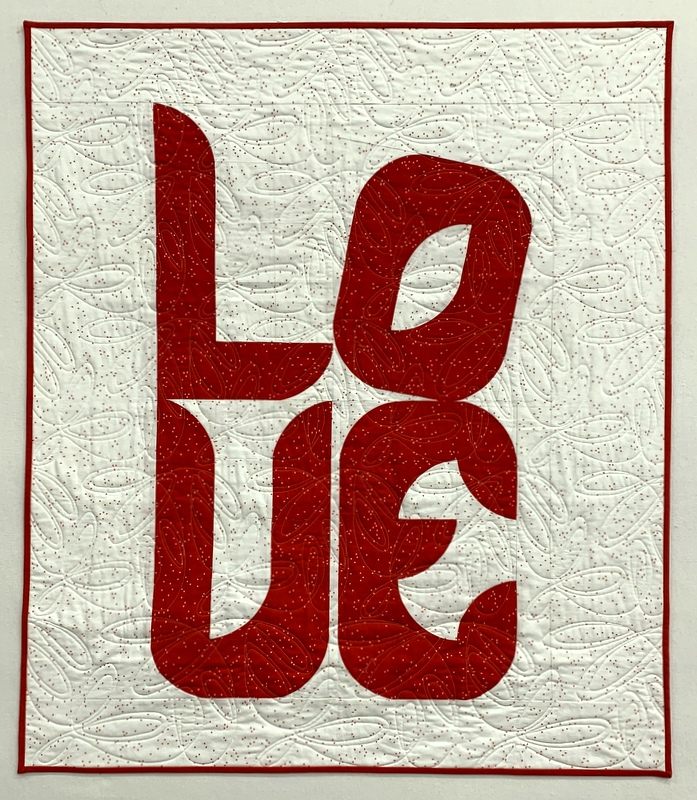 The book features several sizes of alphabets made using Sew Kind of Wonderful's new Wonder Curve ruler. I like to piece the backs of my quilts so I decided to have some fun with the alphabet and carry a message from the front of the quilt to the back: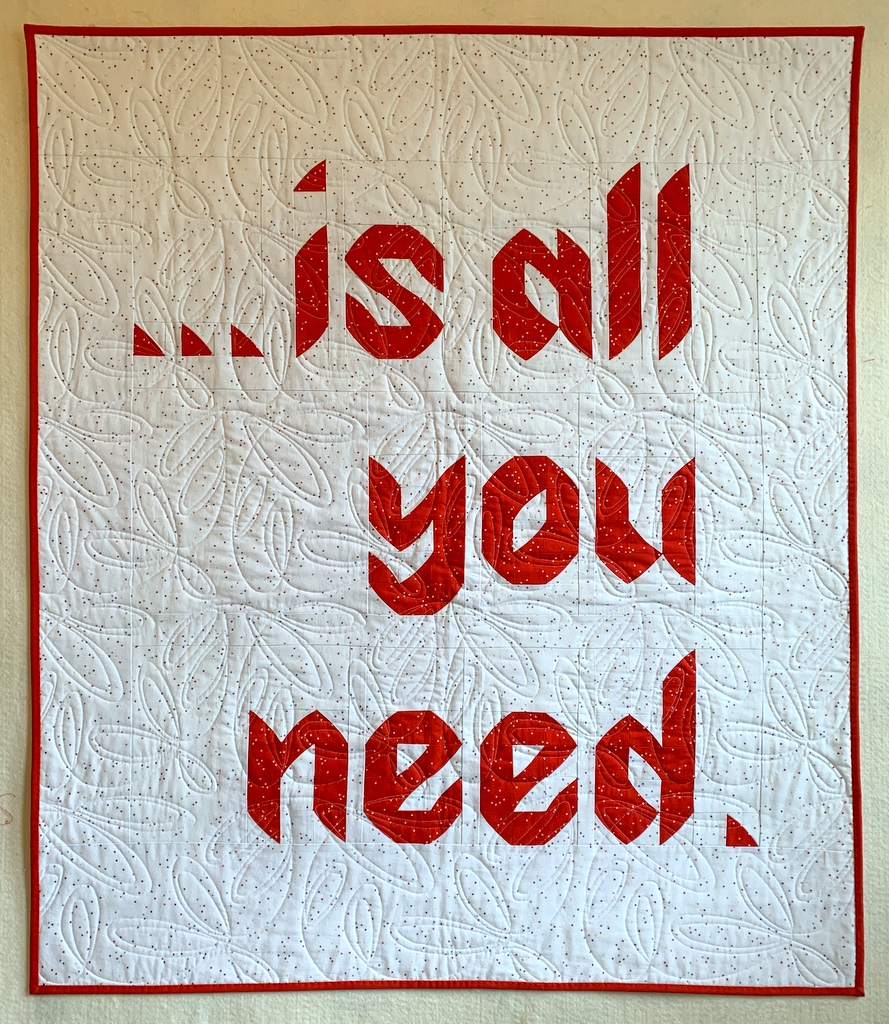 My little quilt — 38″ x 44″ — sports an edge-to-edge quilting design. I wanted something modern and was attracted to this design that looks a bit like doodling:
"Modern Ties" is a whimsical design that offers a pleasing counterpoint to the precision of the letters. Sherry Wadley did such a nice job on this for me. The quilting enhances the design of the quilt without overpowering it, just the effect I was going for.
A lot of quilters I know don't enjoy binding their quilts but I do. Stitching down the binding on this quilt was a breeze both because the quilt is small and because I used a nifty little "sticky thimble" to push the needle through the fabric: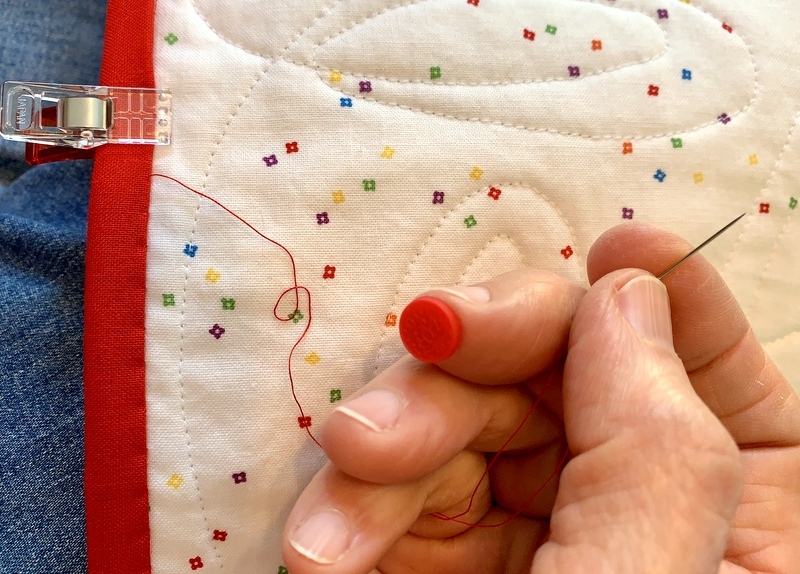 The thimble is called a Poke-a-Dot — how cute is that? — and comes in a little round tin containing 24 dots. Each thimble can be used multiple times so I probably have a lifetime supply. I could have ordered just the small tin of Poke-A-Dots but I treated myself to a bigger tin — the full Appliqué Set from Jillily Studio — several weeks ago: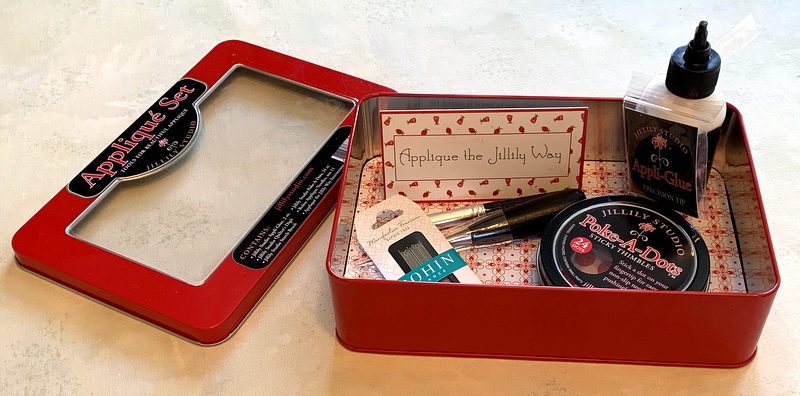 Having learned how to do needleturn appliqué last year in the making of Give Me the Simple Life, I'm interested in learning other approaches. And I do confess that the tin this appliqué set comes in influenced my decision to purchase it. (This is not a paid endorsement, by the way; I just happen to like these products.)
Another confession: I jumped the gun in showing you my latest quilt. It's not quite finished. Still to come: the label.