It's a bit of a stretch. The reference is to the walking foot on my Janome sewing machine, used to quilt Uptown Funk, my version of the Dresden Neighborhood quilt.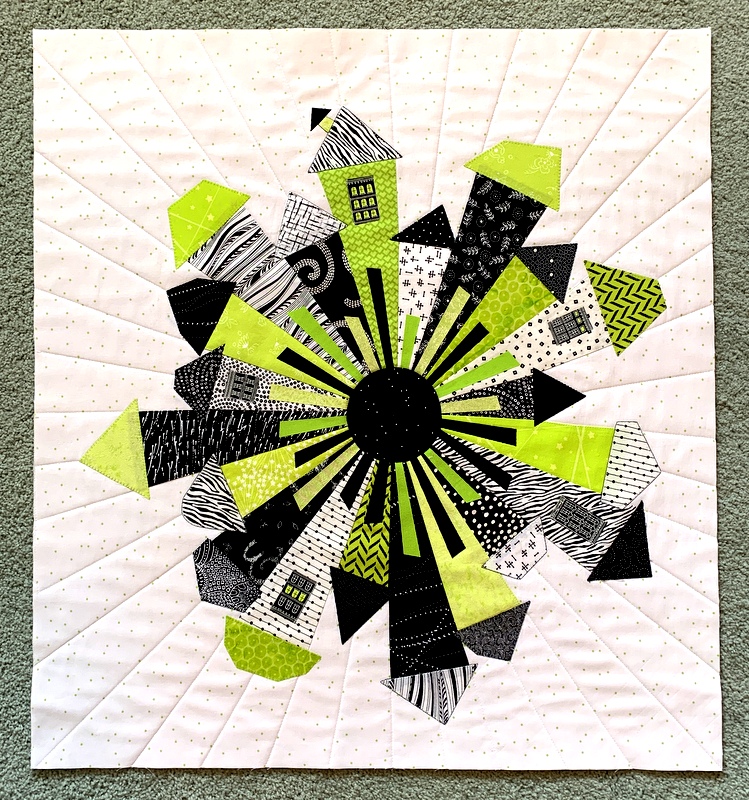 I seriously considered doing some free motion quilting in the background. Little spirals would have looked good or perhaps some pebbling. Alas, free motion quilting is not my strong suit. After considerable waffling I opted to keep it simple and go for straight lines. The doors on my wonky Dresden houses appear to radiate from the center circle so I extended the concept with my quilting lines radiating to the outer edges of the quilt.
Here's a peek at the backing fabric: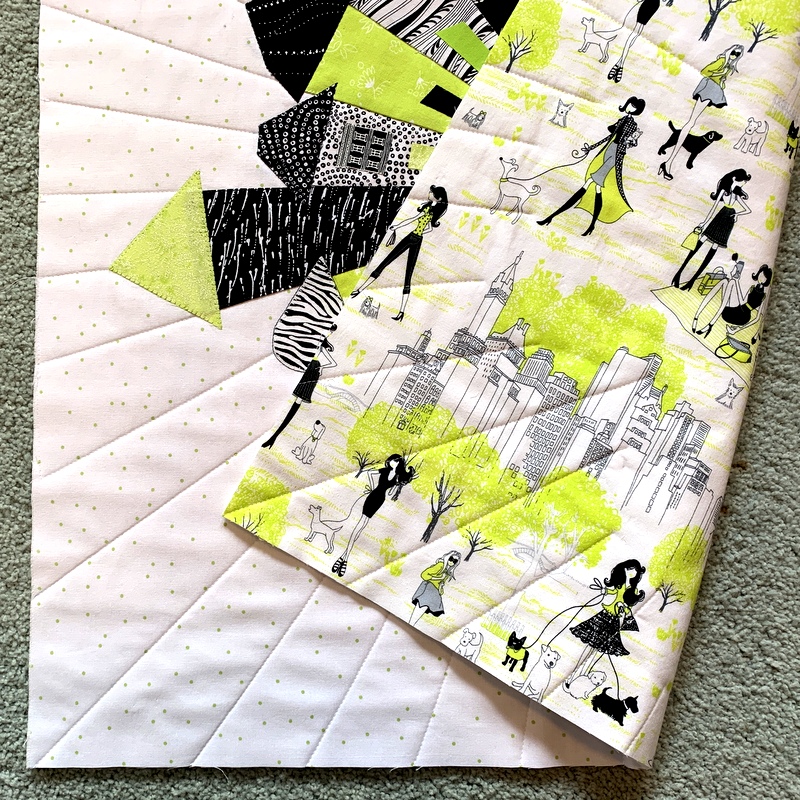 The fabric, an older print from Timeless Treasures, features another kind of uptown neighborhood: Central Park in New York City. I've used this fun retro print in other projects and am happy to report I have plenty left. (There's a funny story about this fabric you can read about here.)
My wonky Dresden neighborhood quilt measures 24″ x 26″ after trimming. Now I'm trying to decide what fabric to use for binding. Solid black seems too severe. Solid green? No, that would be too much green. I'm leaning toward using one of the black prints from the quilt and maybe inserting a very thin green flange.
Do you approve?