In my last progress report I talked about playing with the cheddar and indigo blocks on my design wall and realizing more blocks were needed. This quilt is going to contain blocks in three sizes — six, 12 and 18 inches — in an arrangement still to be determined. I made four more blocks of each size — and then I stopped. Why? I hadn't yet decided what size my quilt would be — an important piece of information when figuring how many more blocks to make!
I finally settled on a twin sized quilt for a rather compelling reason:  I am ready to finish this project and move on to something else! After spending time moving blocks around on my design wall I realized how difficult it is to create a layout with different sized blocks. And it's complicated by the fact that I'm combining various prints and trying to get them distributed evenly around the quilt.
I figured I'd better move to graph paper. Here's the result, achieved with much erasing and with the bottom of the layout cut and pasted on: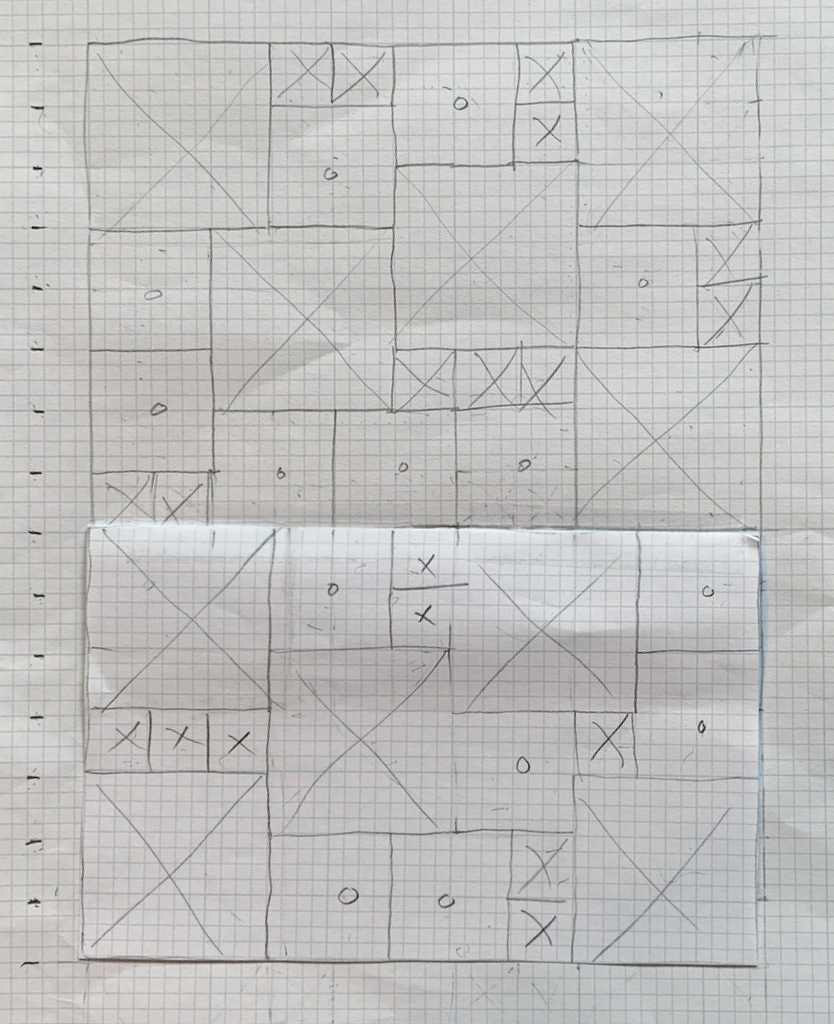 The blocks with the big X are obviously the 18″ ones. The squares with the circle in the middle are the 12″ blocks and the squares with the small X are the 6″ blocks. The quilt will measure 66″ x 90″ (assuming I don't put a border on it).
With paper layout in hand, I arranged the 18″ and 12″ blocks on my design wall . . . and kept moving them around until finally deciding on this distribution of blocks: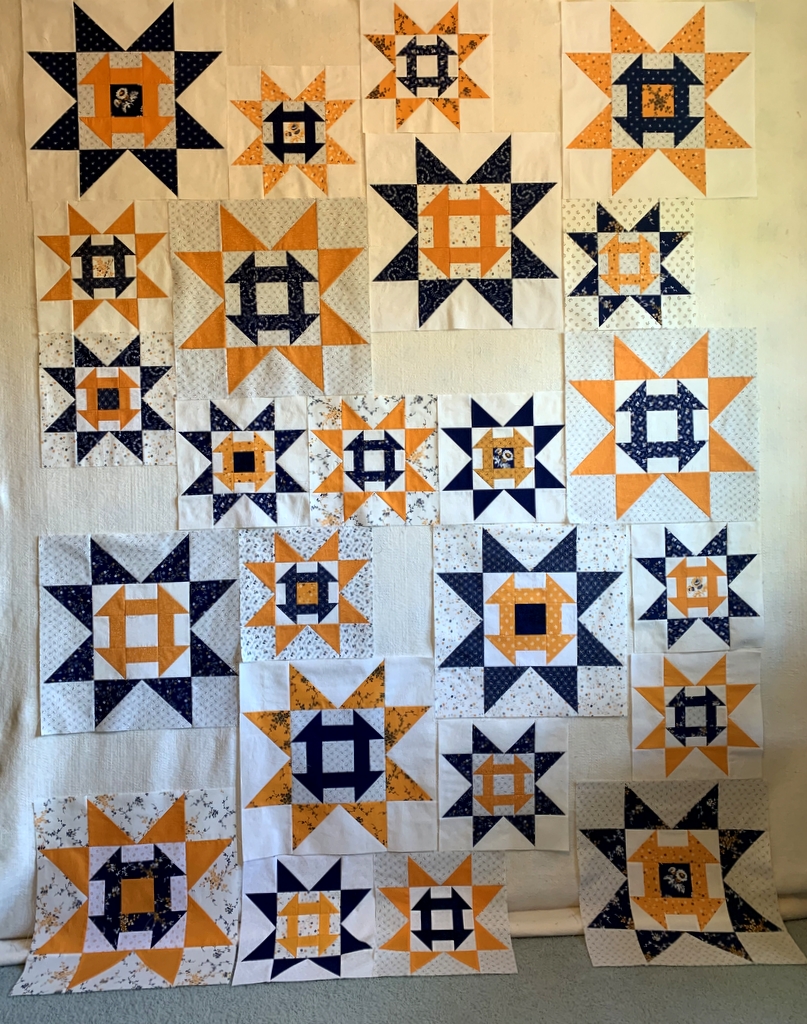 The white spaces you see are where the 6″ blocks will go, mostly in twos and threes but there is one space for a singleton block. I have something special in mind for that one.
I'm not very good at "going scrappy." The quilt looks awfully busy to me — even before adding the 6″ blocks. But I love the block design and the fabrics  so I just have to trust I will be happy with the end result.