My Dresden Neighborhood homes now have roofs over their heads. I just finished fusing 20 slightly wonky roofs in place. But before I show you, take a look at the "before" photo, with the dresden blades attached to the background fabric: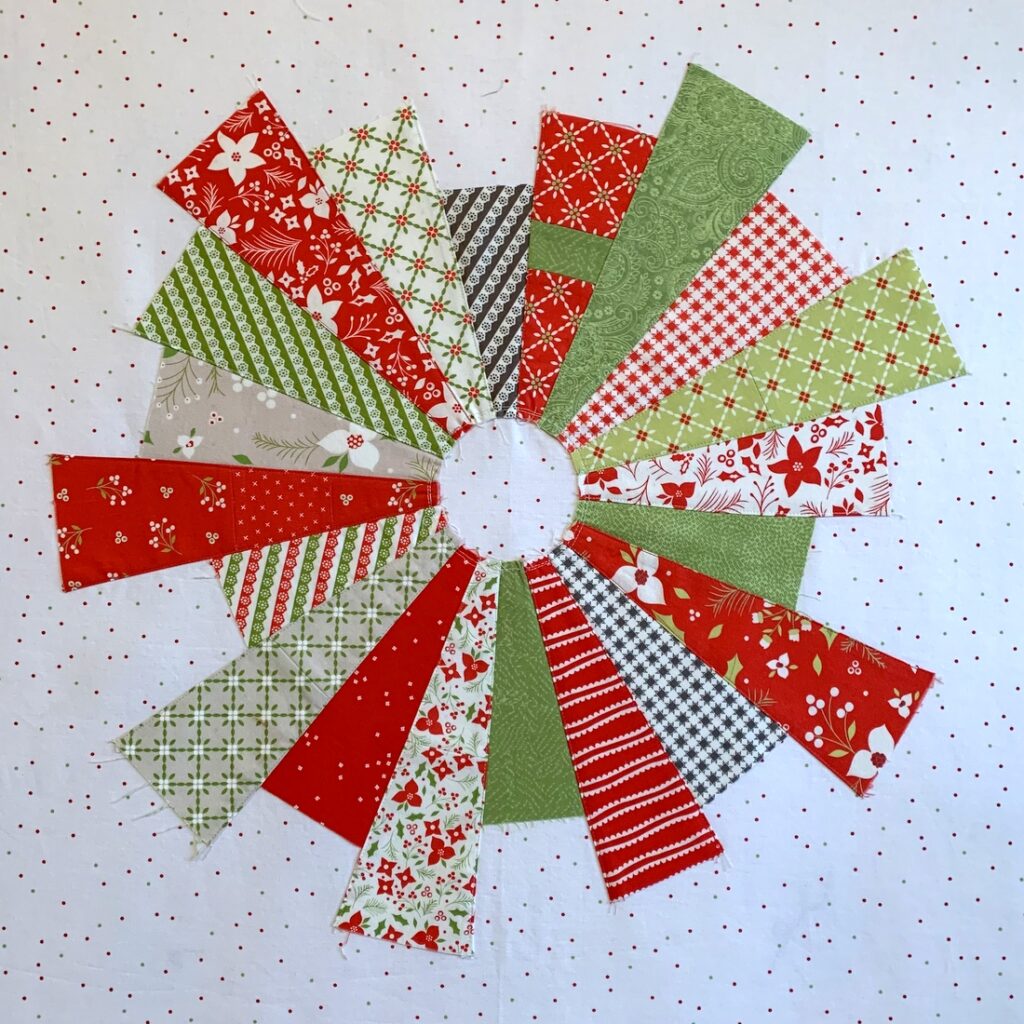 Who doesn't love polkadots?! I especially love them when they're scattered randomly across fabric. They add an extra touch of whimsy, don't you think?
Now for the roofs: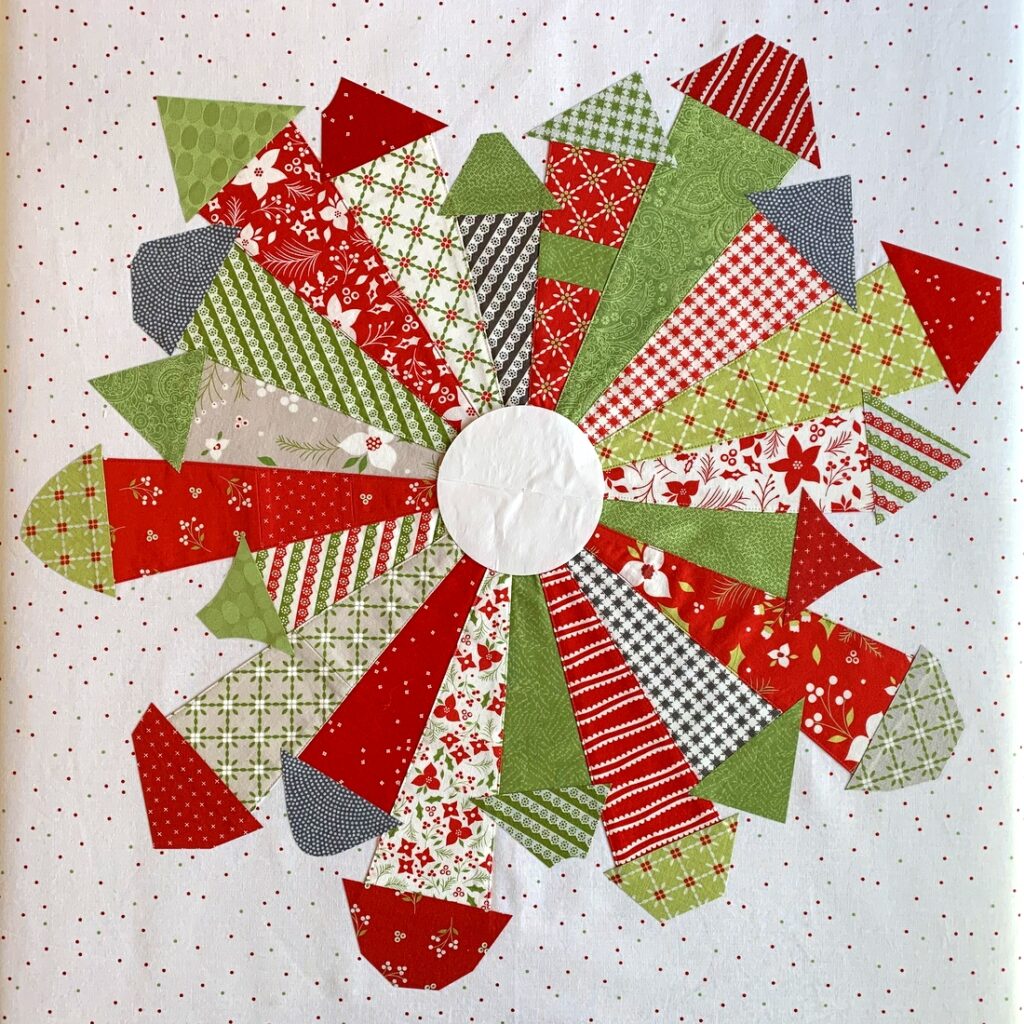 (That's a circle of freezer paper in the middle, put there just to cover the raw edges.)
Next up: stitching around each roof. I used a heavy duty fusible on them so I'll use a straight stitch around the edges of each roof rather than a decorative stitch. Doors and windows get fused on next. Hmmm, wouldn't it be fun to use buttons for some of the windows? I have some really neat vintage buttons that might find their way onto the finished quilt . . .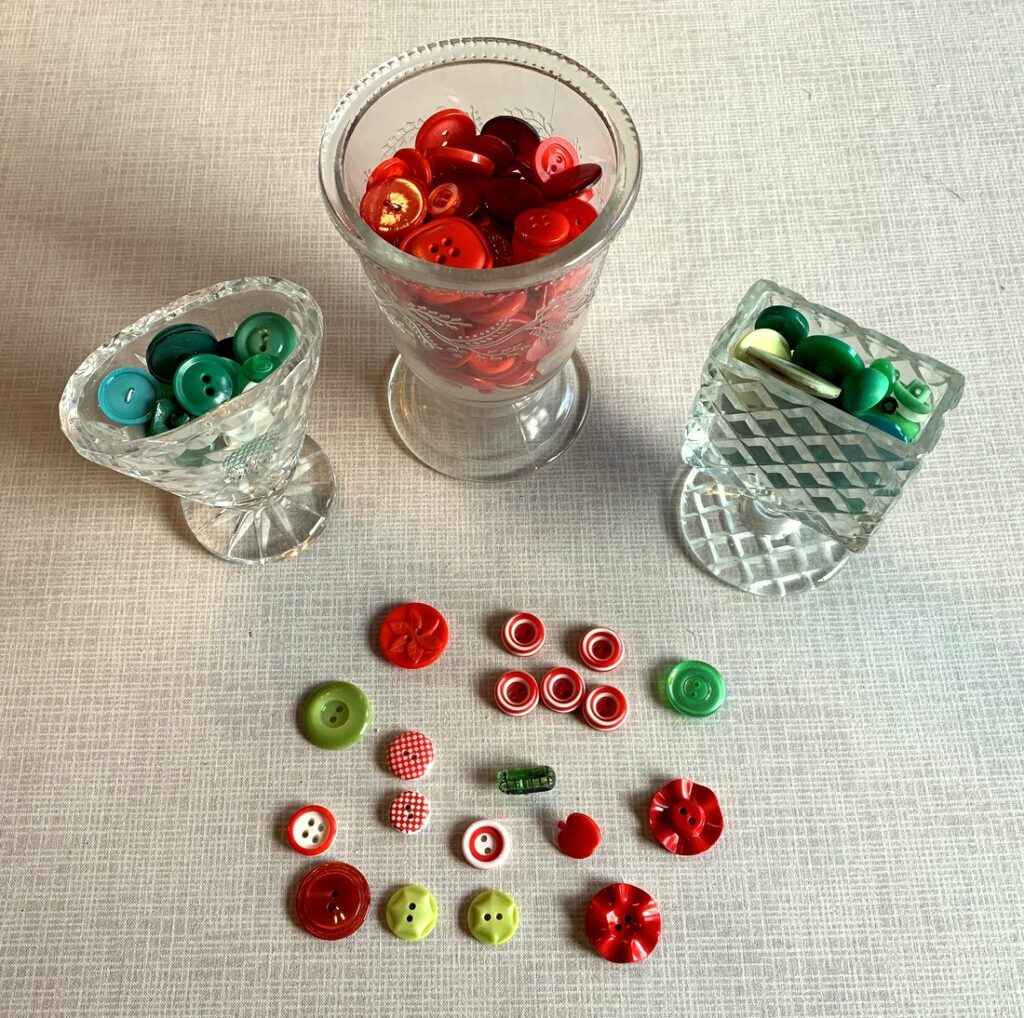 Preparing to teach a class on this pattern (Dresden Neighborhood by Persimon Dreams) has given me an excuse to play in my sewing room. (As if I needed an excuse!)
Since this is my second version of Dresden Neighborhood — you can see my first one here — I'm going to try out some new ideas (buttons being one of them). As designed, this mini quilt finishes at 24″ square but I'm toying with the idea of making it round. To that end I cut my background fabric about 31″ square. We'll see where that takes me after I've finished decorating the houses.
For crafters and quilters in the area who might be interested in my class, clicking here will take you to the class information page at Montavilla Sewing Center in Lake Oswego.