Happy New Year, friends and treasured blog followers! I'm popping in to say hello and point out the stitching around the roofs on my wonky Dresden Neighborhood mini quilt: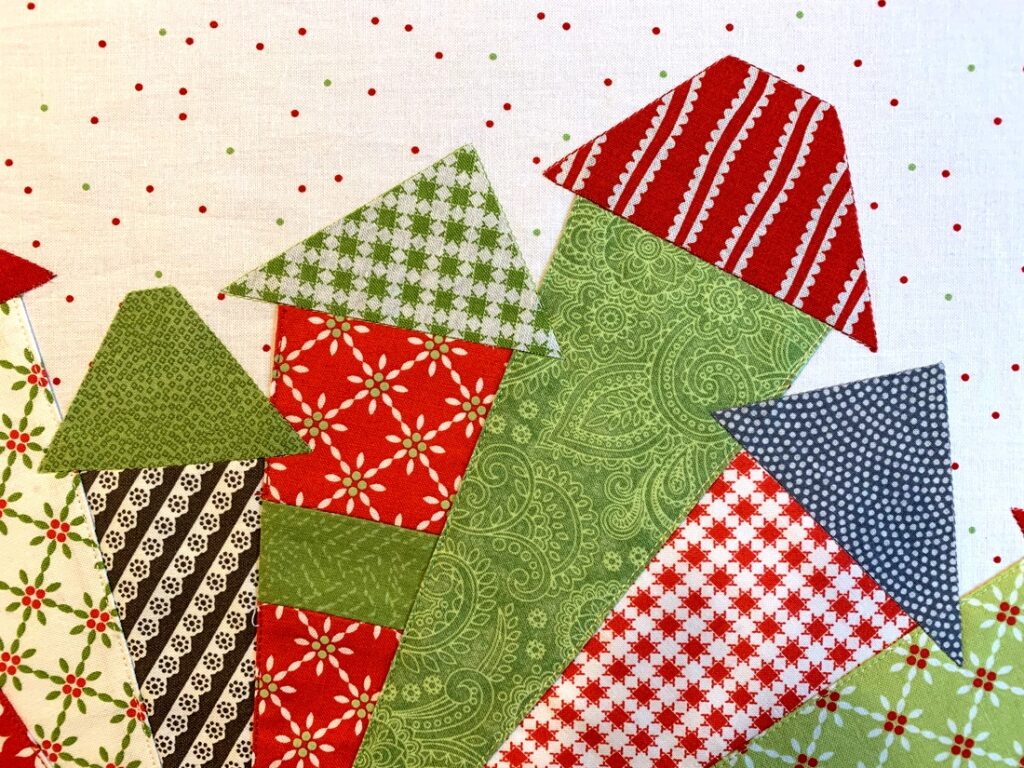 It's still under construction but you can see the rest of the neighborhood here.
I used a simple straight stitch to outline each roof, using my open-toed walking foot so I could easily see every stitch as it was being made: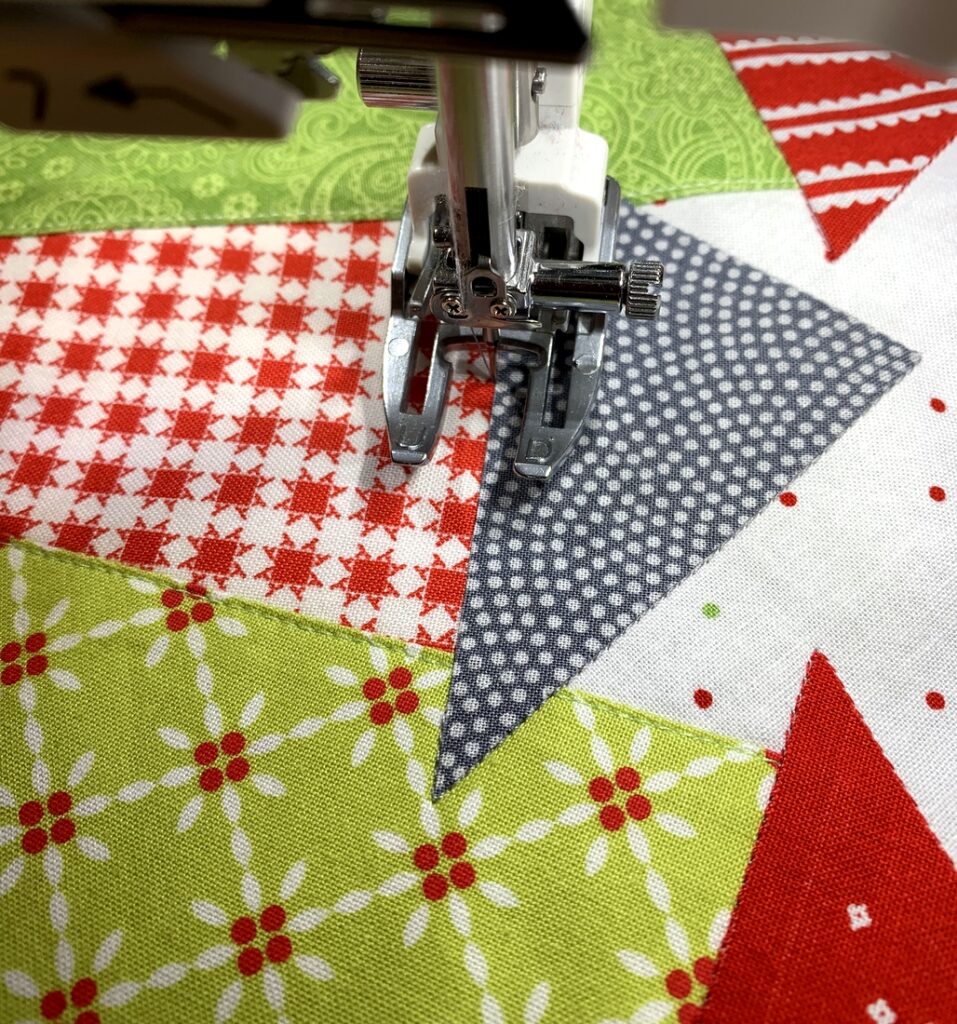 The threads I used — light green, red, and medium gray — were chosen to blend with the roof fabrics rather than offer contrast. The effect is very subtle but gives the roofs in my wonky little neighborhood a nicely finished look.
Thanks for stopping by on this first day of 2022!