. . . giving you a sneak peek at the quilting on Baby Isabella's quilt: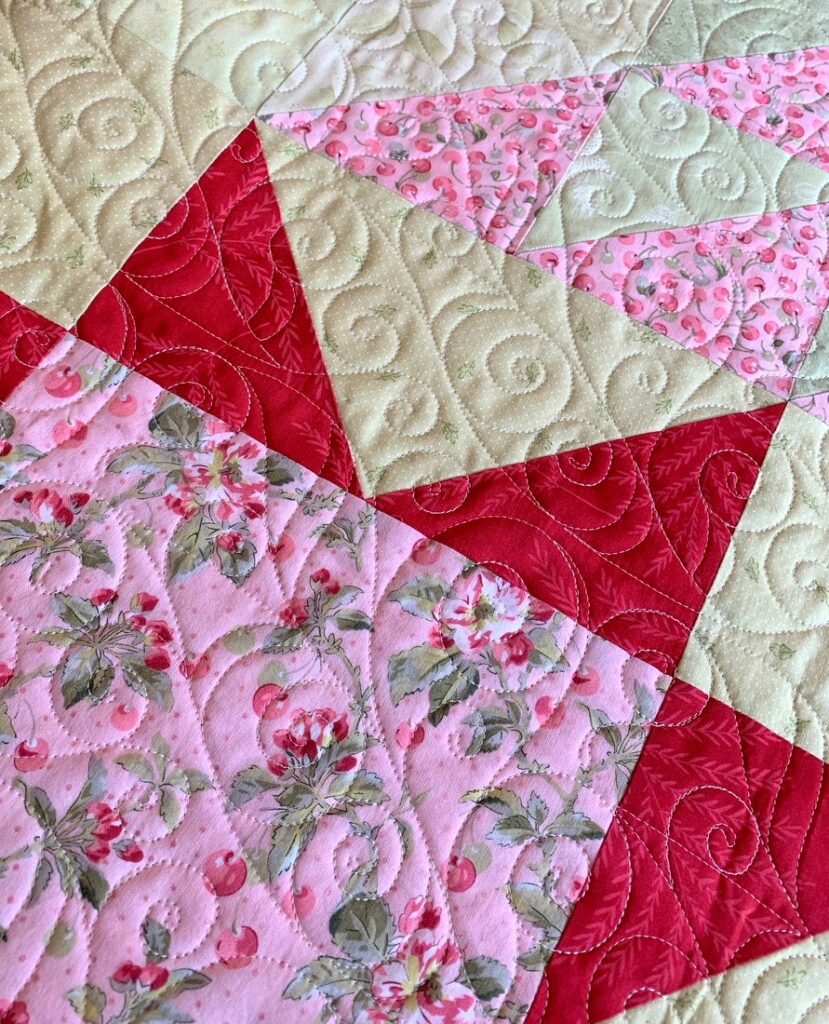 It's just back from the longarmer and I can't take my eyes off it.
In the foreground you see one of two star blocks I previewed a couple of posts ago. The final reveal will be saved until after the quilt has been delivered to the expectant parents, my granddaughter Bethany and her husband. Baby Isabella is scheduled to make her appearance in the next few weeks.
If I weren't doing my final prep for a quilt workshop tomorrow, I'd be up in my sewing room this very minute trimming the quilt and getting the binding ready. All in good time!