My Sea Sampler quilt begun last year is slowly taking shape. I recently finished this block: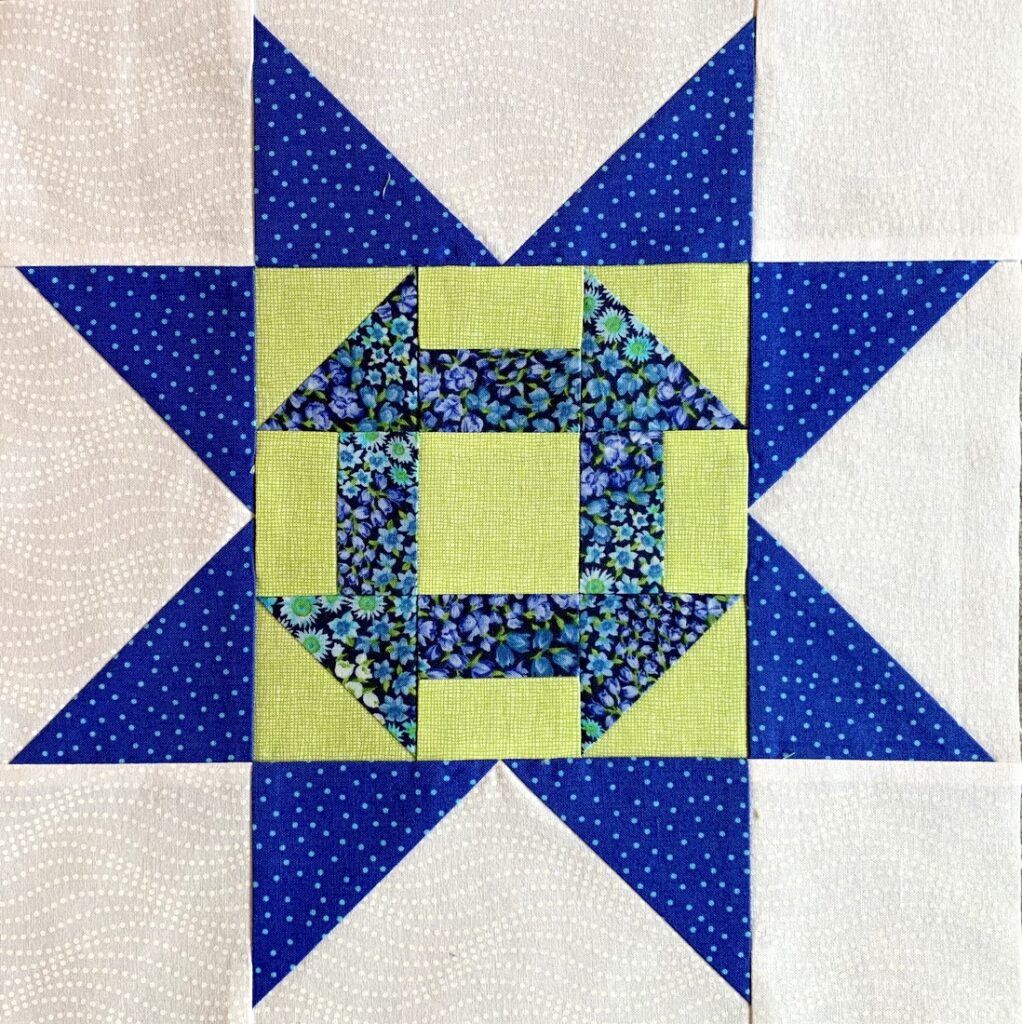 The simple Churn Dash block nestled inside a Sawtooth Star has become one of my all-time favorite star blocks. I first saw this particular combo in a book by Jenifer Gaston. She called her quilt Churning Stars so that's what I call this block.
It joins these six other blocks, all of which finish at 12″ square: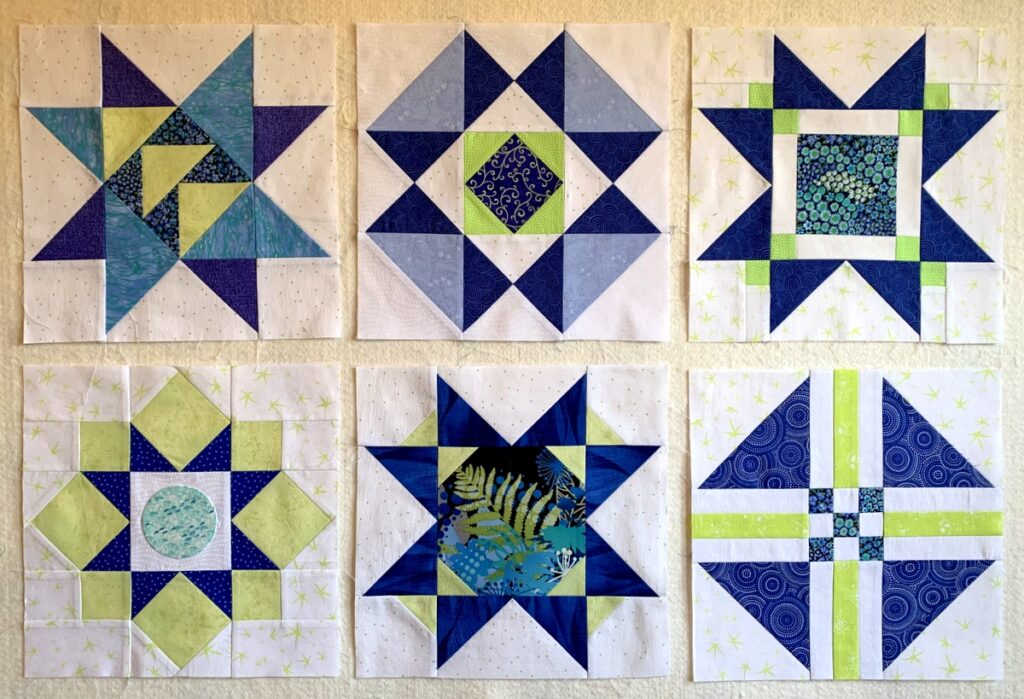 The blocks will be combined with some others that finish at 6″ and 18″ square. Eventually I will get a top put together but for now this project is on the back burner.
All three winners of my recent 10th Blogiversary Giveaway requested pillowcases — they had their choice of three handmade gifts — so I have been putting together fabric combinations for their review. Once their choices have been finalized, I'll get the pillowcases made and mailed. As I've told the winners, it's been fun getting reacquainted with my stash. But it's been hard narrowing down the choices because there are so many possibilities. What does that tell you about the size of my stash??