Is it just me or is the summer flying by way too fast? It's been several weeks since I made my last Sea Sampler block. I played around a bit with block arrangements in early June but couldn't seem to land on a setting that pleased me. Last week I finally figured out why. After remaking a few of the 6″ Atomic Star blocks this week (more on those below), this is what I wound up with: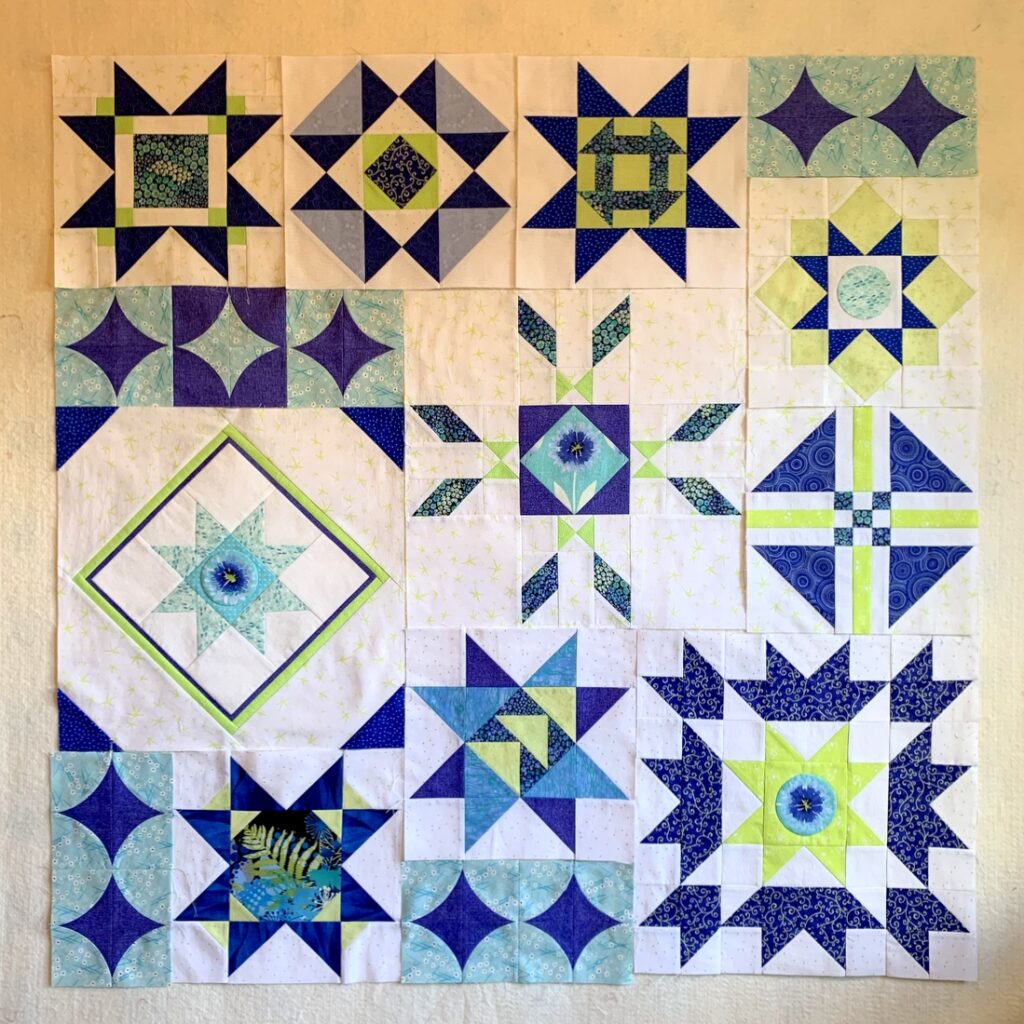 As a reminder, the Atomic Star blocks look like this: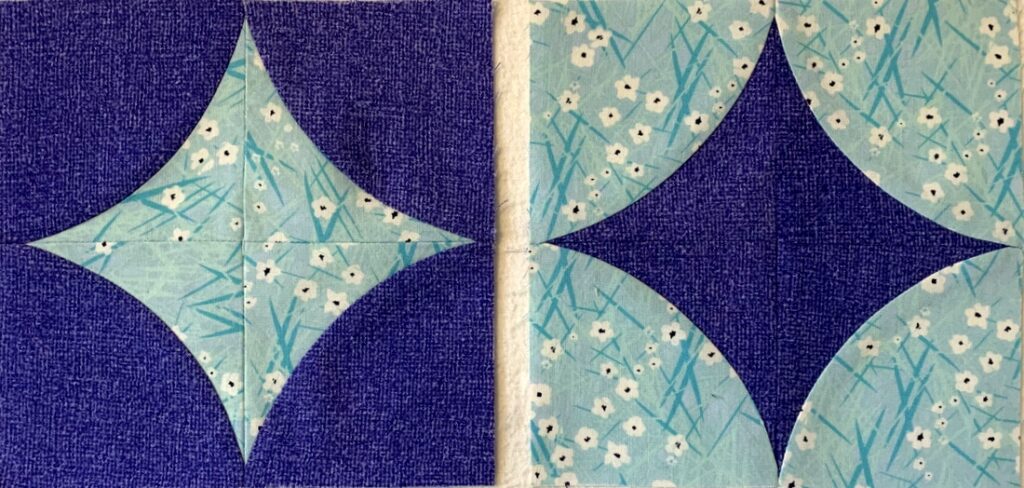 Now take a look at this photo from early June: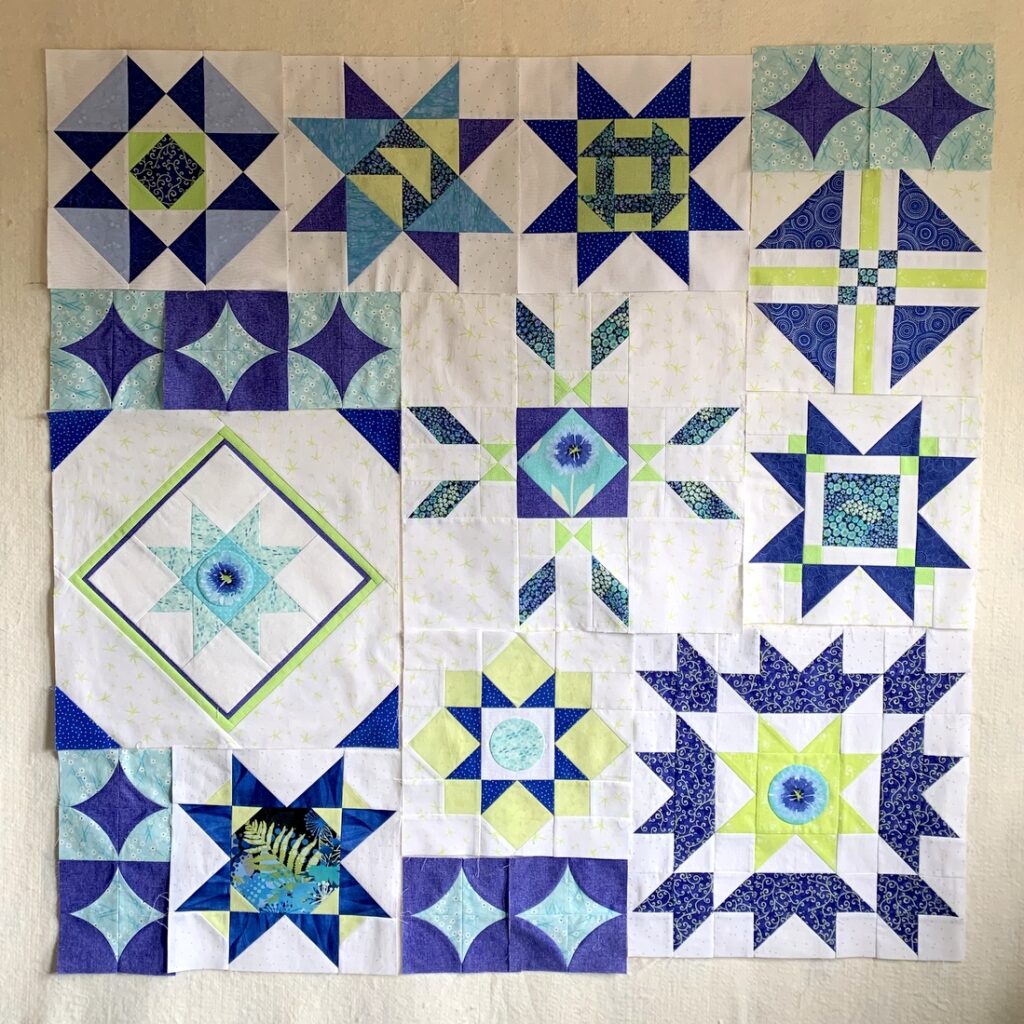 See how the Atomic Stars are arranged with positive/negative blocks next to each other? That's what was bothering me. The only place I really liked the effect was the one row of three Atomic Stars in the upper left quadrant of the quilt top. There's already a lot going on in this sampler quilt (any sampler quilt, for that matter) so going with one color combo for the Atomic Stars, in this case the one with the dark star and the lighter background, calms it down a bit.
I had one other design dilemma:  the placement of the block I think of as Dawn's Nebraska Star because I found the design on a coffee cup purchased in Nebraska years ago: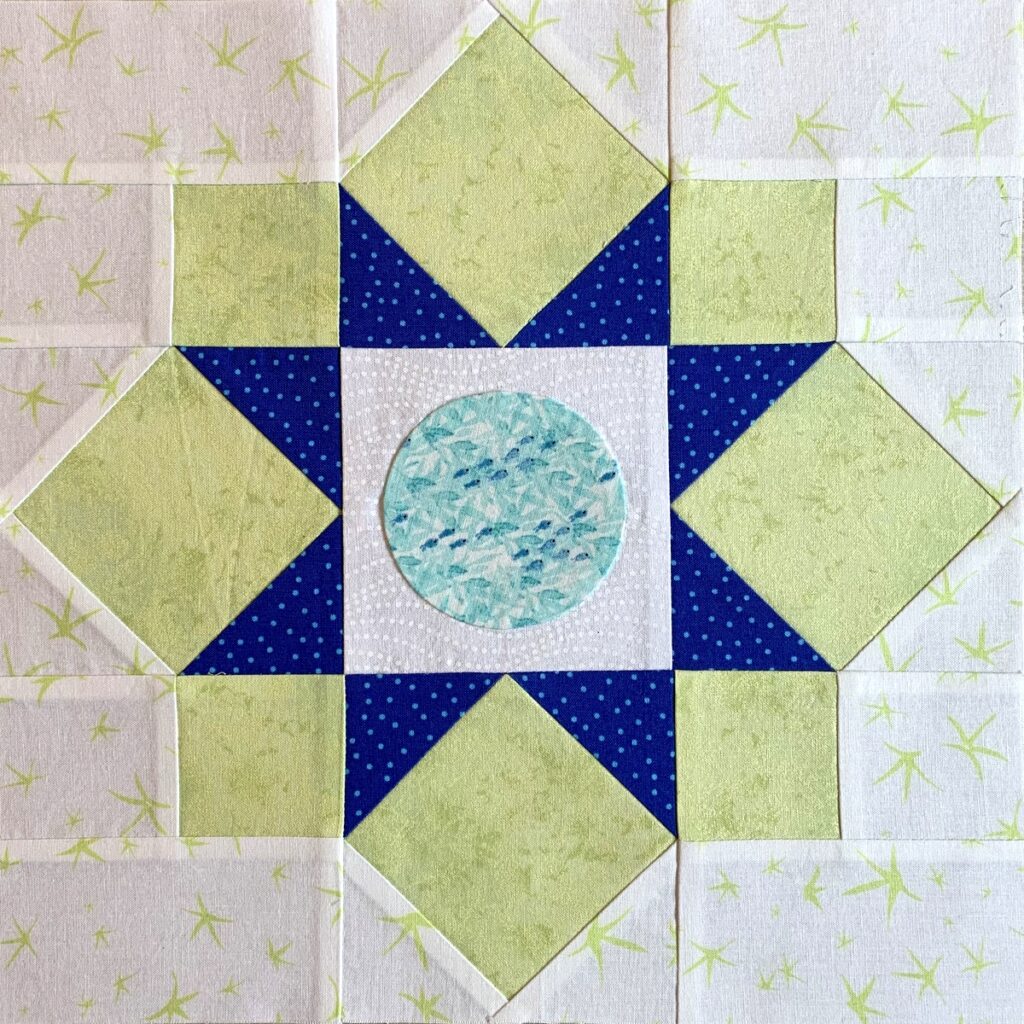 Don't get me wrong. I love this block. But the blue star is smaller in scale than the ones in the other 12″ blocks. This one just couldn't hold its own next to them. I found a couple of places I thought the block could go. It was my non-quilting twin Diane who helped me decide after I texted her two possibilities.
Once the blocks are sewn together, the quilt top will measure 48½" square. I'm going to add a narrow green border (an inch, I think) and then a wider border (say, five or six inches) of the little fishies print that you see in the circle of the Nebraska Star above. I'll wind up with a quilt around 60″ square — a good size for a lap quilt.
Thanks to a suggestion from my good friend Vickie R., this quilt has an official name: Sea Star Sampler. (Love the alliteration.) Thanks, Vickie!