Having recently finished my 11th Junior Billie Bag, it was inevitable that I would make a suite of accessories to go with it: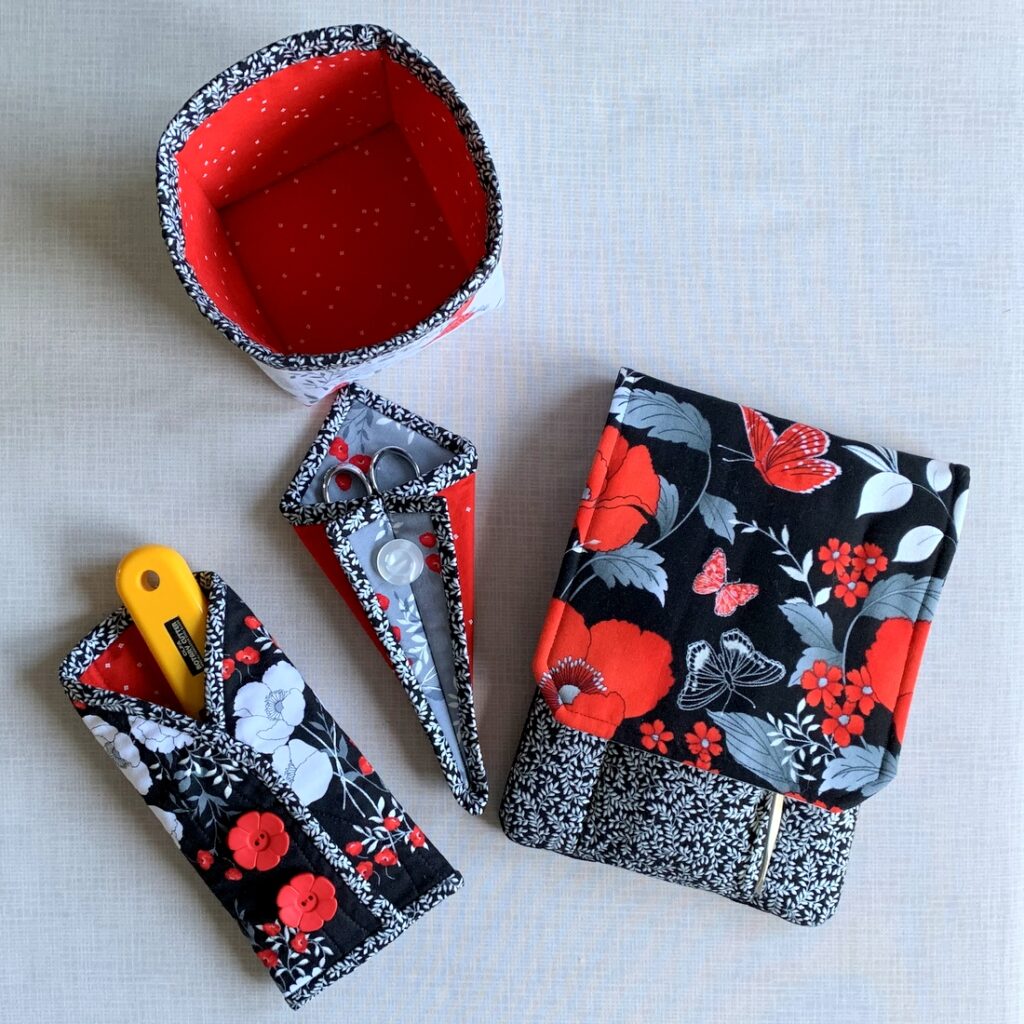 In clockwise order starting at the top, you can see a 4 x 4 fabric box (which I use as a threadcatcher), a quilter's tool caddy (an embellished version of P3 Designs' Travel Case pattern), a rotary cutter coat, and a scissors case. Directions for the rotary cutter coat and scissors case are on my Tutorials page.
It was also inevitable that Princess Cordelia aka Coco would photobomb my picture-taking efforts: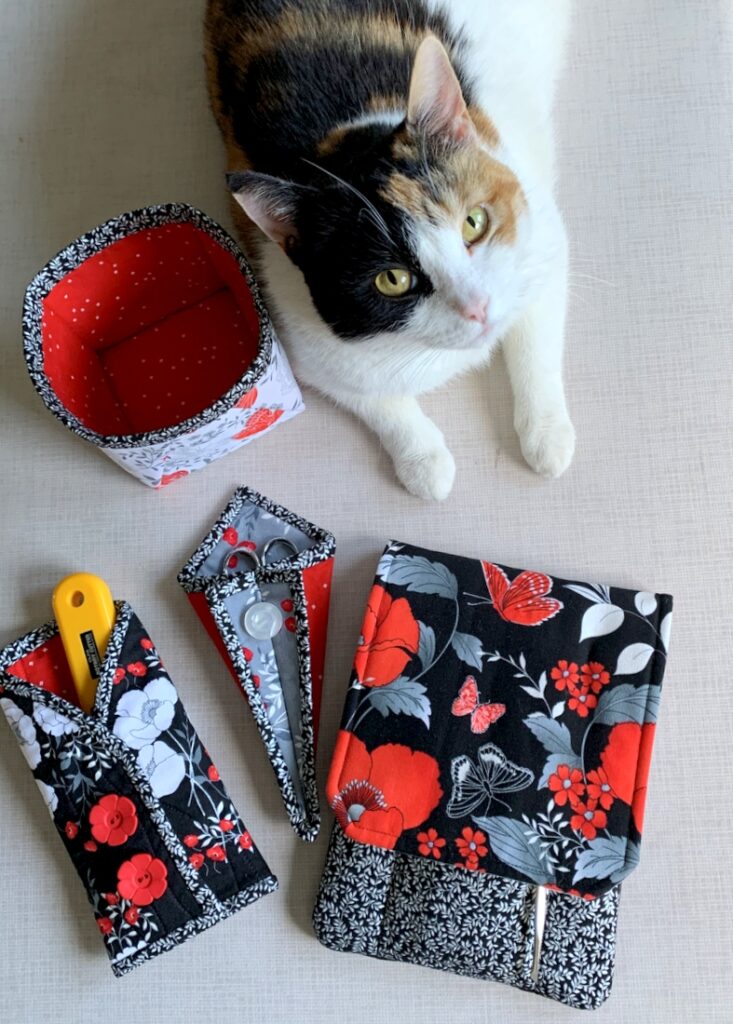 I shooed her off the ironing board so I could take a photo of the quilter's tool caddy in its open position . . .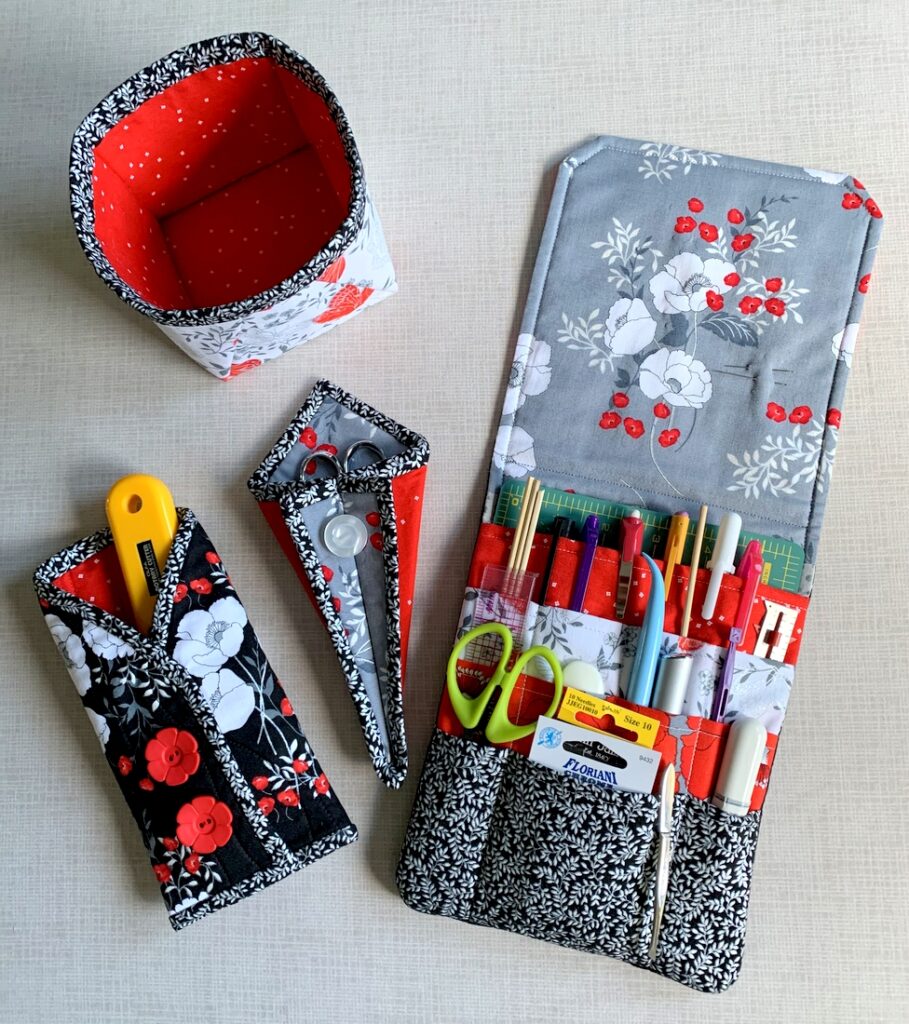 . . . and she returned to photobomb that as well. Notice the proprietary paw placed firmly on the tool caddy: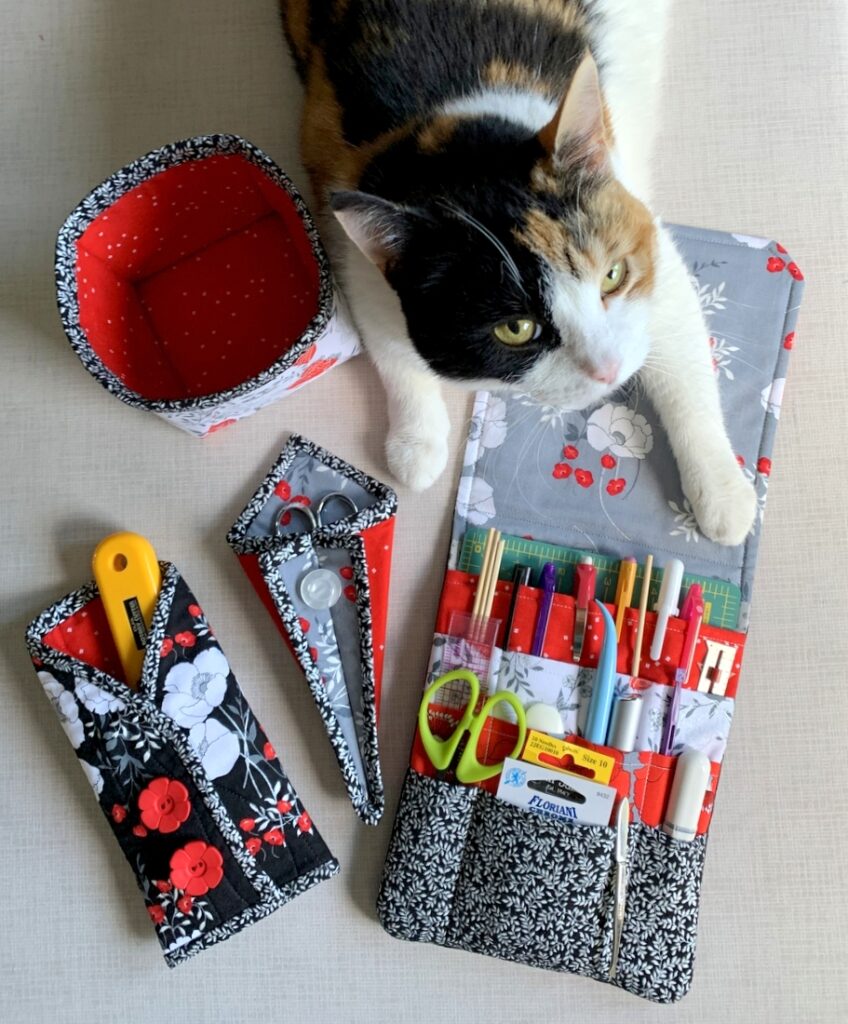 Here's a better look at the threadcatcher: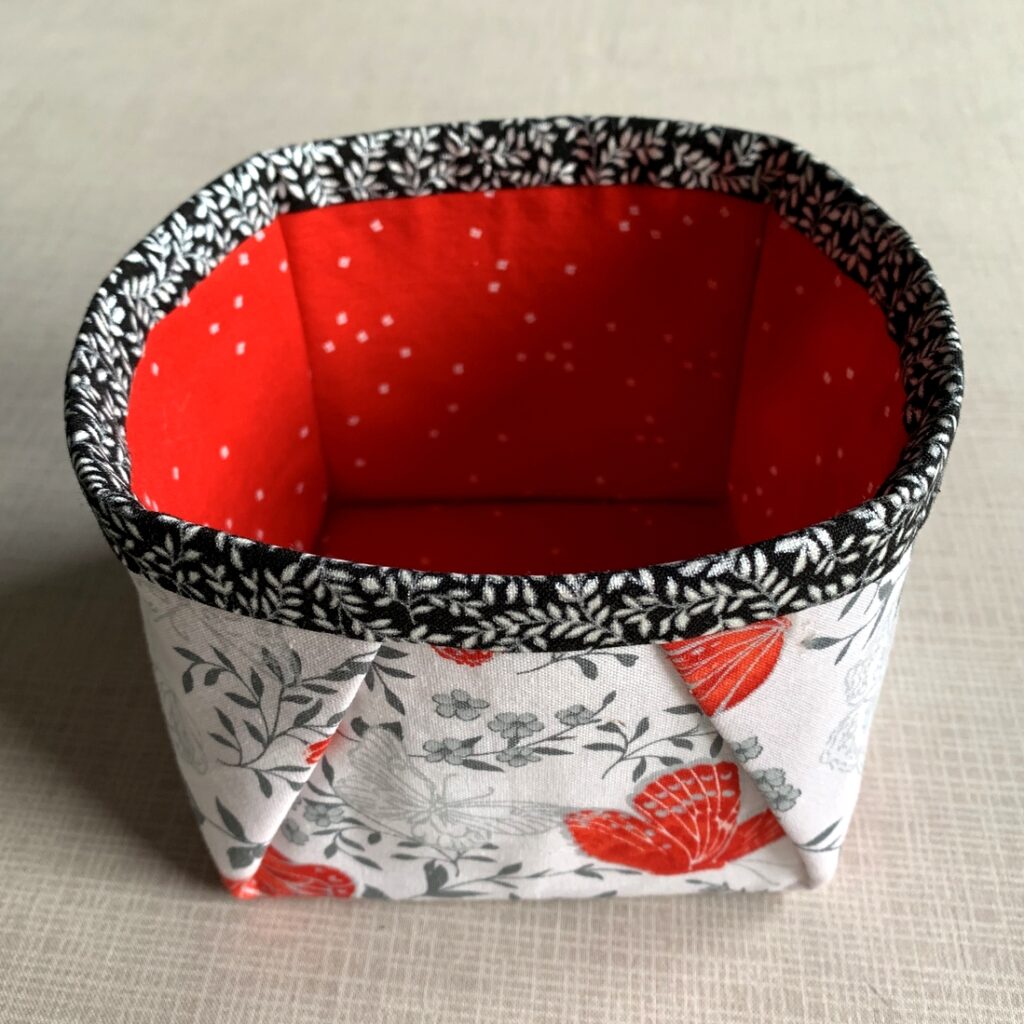 I've devised a way to attach the binding that does not involve sewing!
This fall I'll be teaching a class at Montavilla Sewing Center in Lake Oswego on how to make all four of these accessories. The class, called "Quilter's Tote Accessories," is intended as a companion to my Junior Billie Bag class but these accessories would be welcome additions to any quilter's tote.
If you're in the Portland metropolitan area and would like to treat yourself to some useful accessories or perhaps make gifts for your best quilting buddies, this may be the class for you. Thanks for stopping by!