My newest quilt project already has a name: Arctic Stars. The focus fabric is from the "Icy World" line designed by Gareth Lucas for Windham Fabrics. I bought several prints from the line when it came out earlier this year, not really having a plan for the fabrics but unable to resist the charming folk art vibe: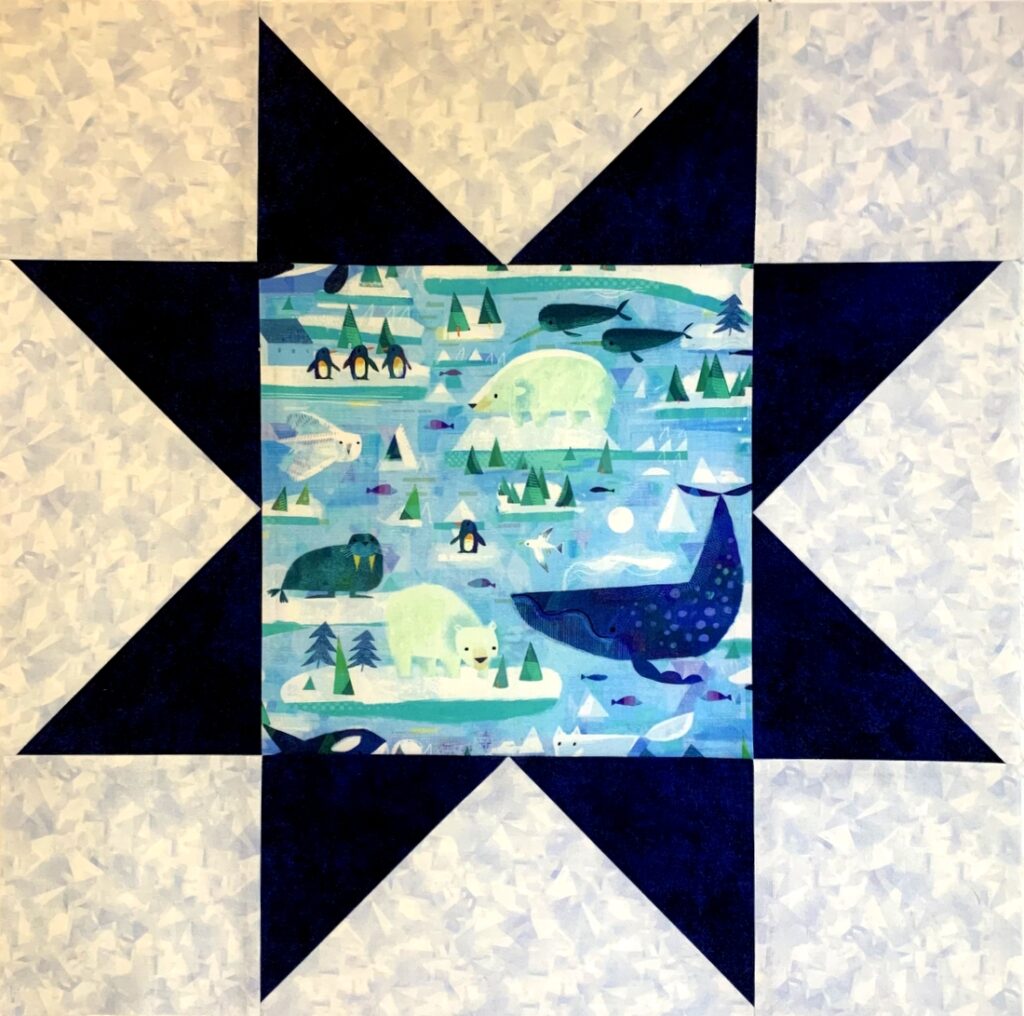 Those blues and greens just soothe my soul!
The block you see above will finish at 18″ square. I made three more blocks today that are half that size: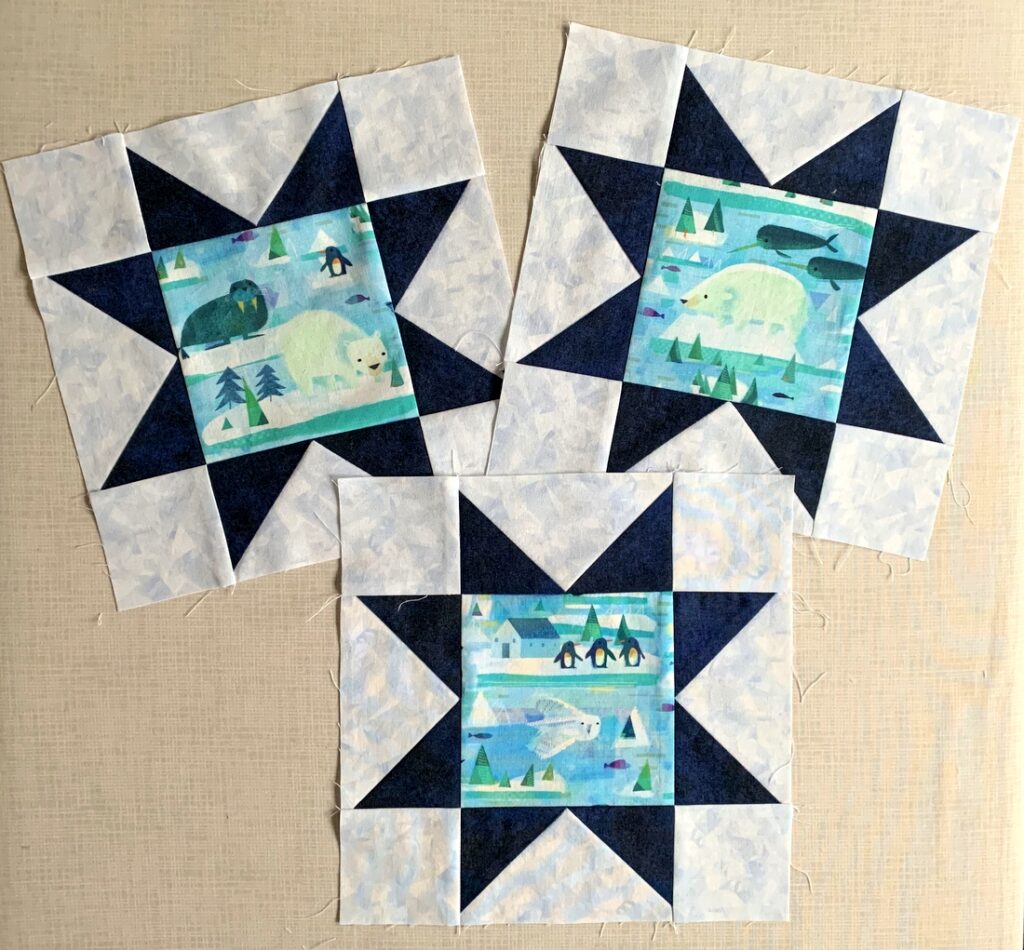 Do I have a plan for the fabrics now? Why, yes I do!
Stay tuned.