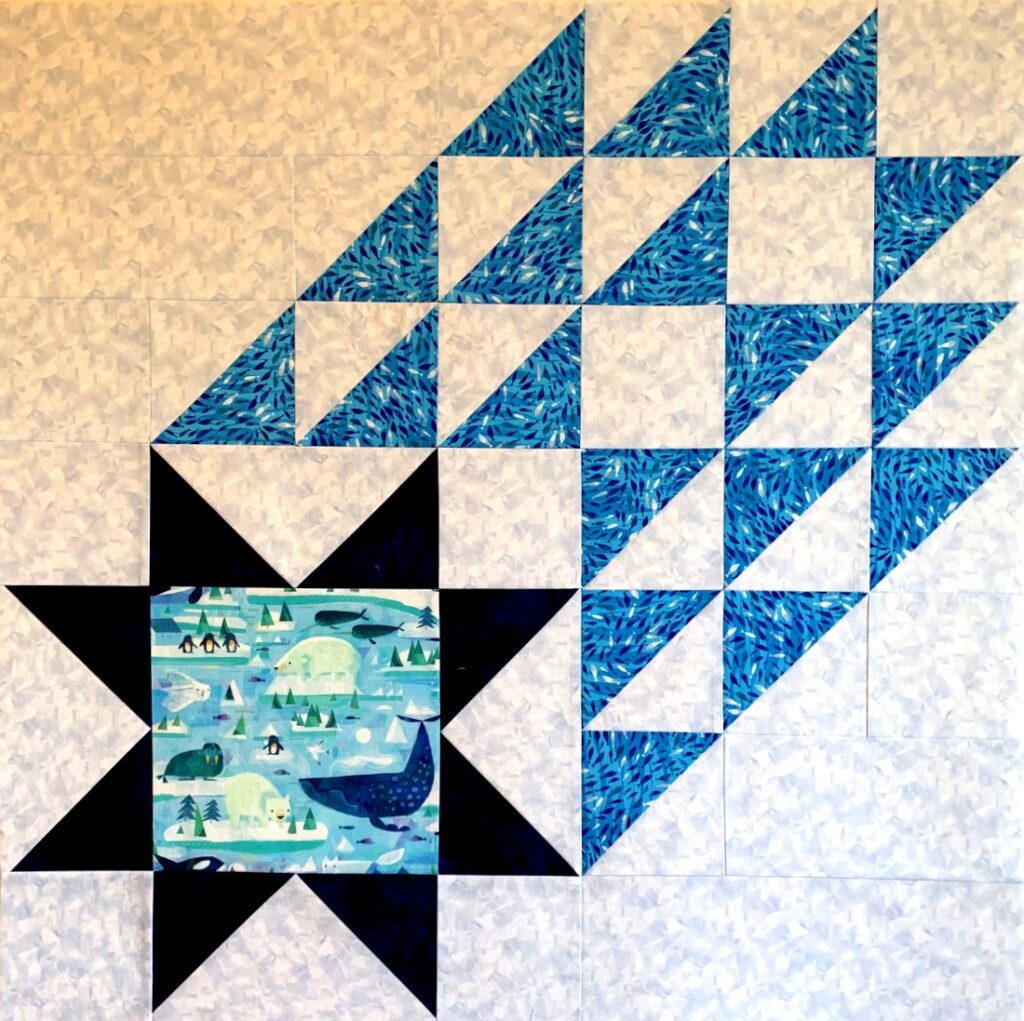 . . . where I'm going with this latest project.
Remember Baby Isabella's Quilt, the one I made earlier this year based on the pattern Star Stream Quilt by Sally Davies of Chasing Tigers? Here's a reminder of the finished baby quilt . . .
. . . and the original pattern that inspired my version: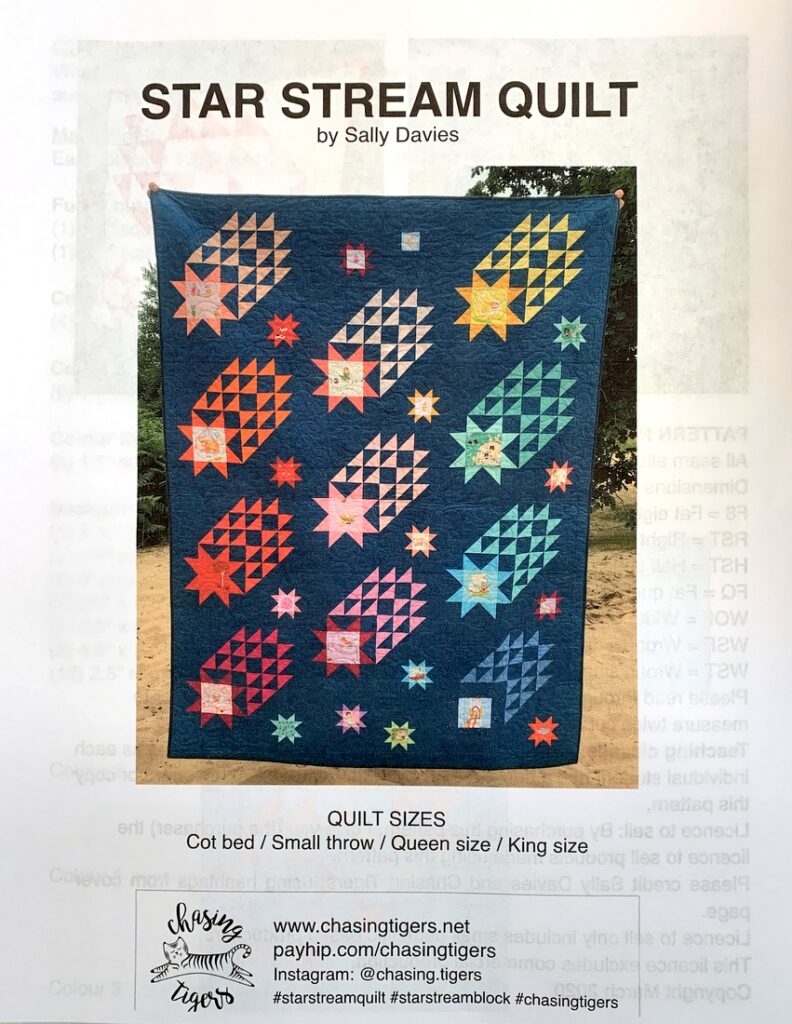 Ever since making the baby quilt, which finished at 40″ x 44″, I have wanted to make a throw-sized version. It will finish at 59″ x 72″, a great size for tossing across your lap. To make it that size I am using one large star supersized to 18″ from the original pattern's 8″ star and three smaller stars measuring 9″ as opposed to the original pattern's 4″ stars. Those are the blocks you saw in my last post.
I should have the completed quilt top ready to show you by tomorrow, which also happens to be Halloween. Boo!