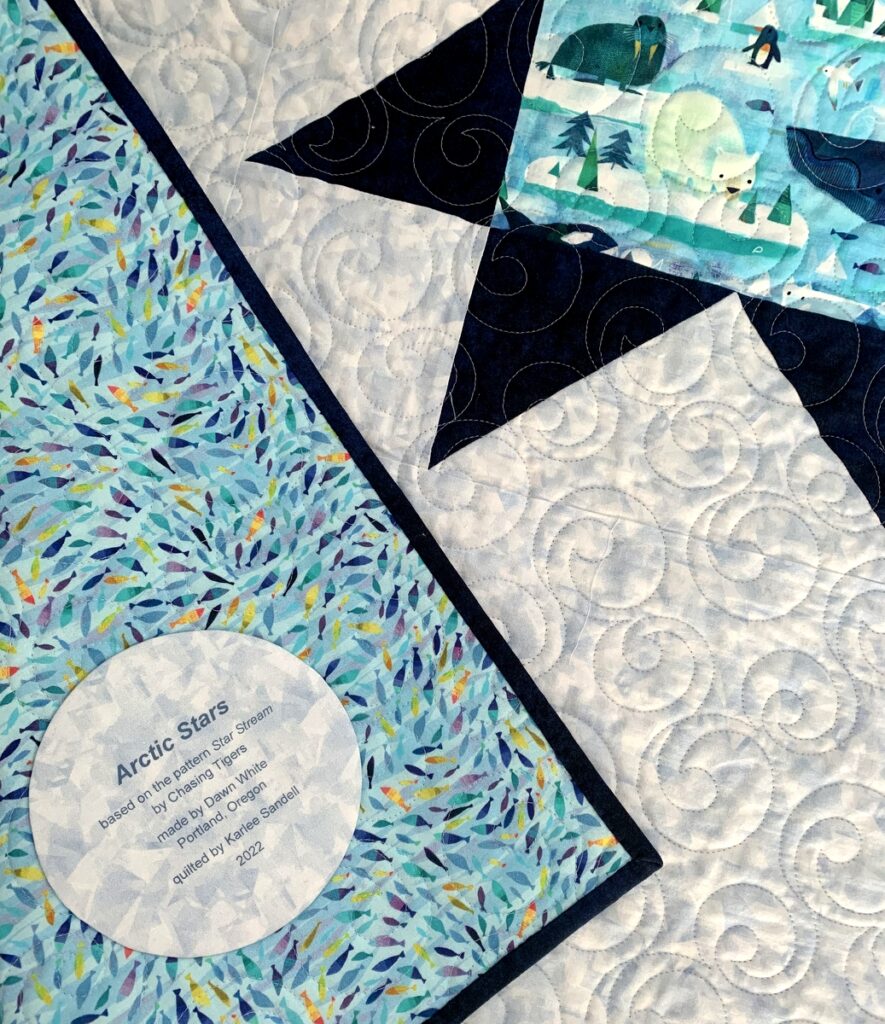 How appropriate! I finished Arctic Stars today and the temperature in Portland, Oregon as I write this is a frigid 14 degrees. I've lived in Portland for 65 years and can't recall a time when it was this cold. With the wind chill factor taken into account, the temperature is -6 degrees. Brrrr!
I bound Arctic Stars in the same navy blue used for the star points. Here's a look at the front . . .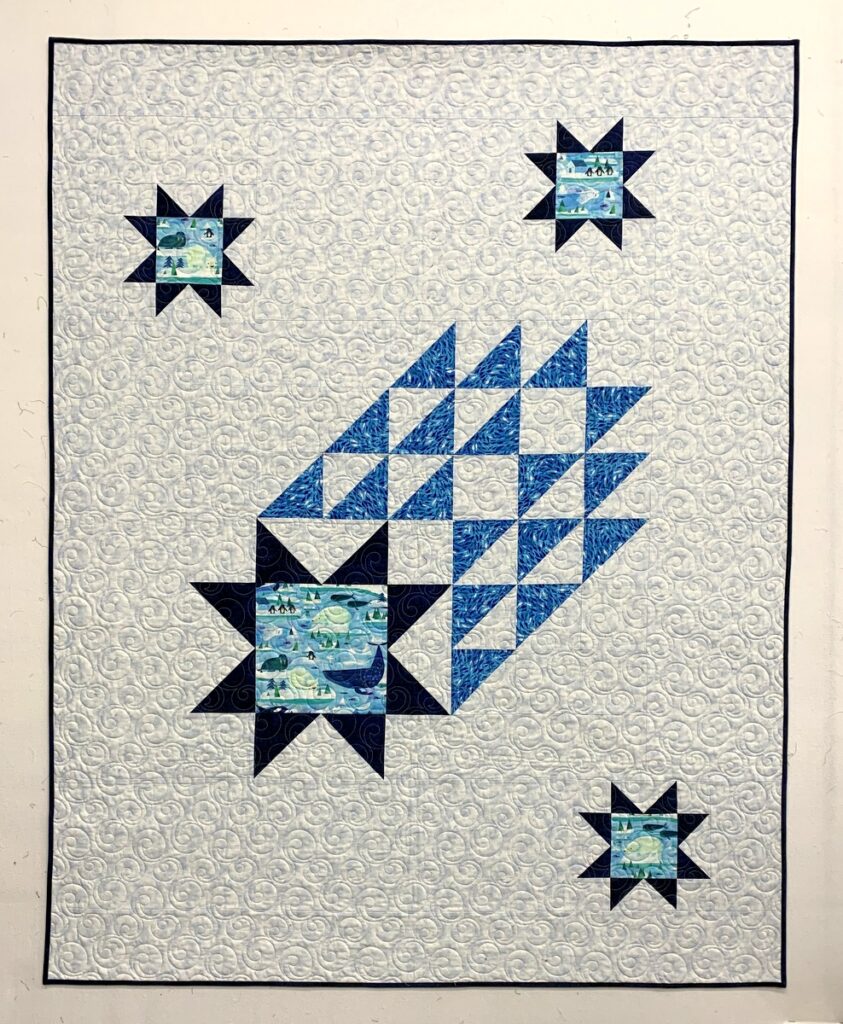 . . . and the back: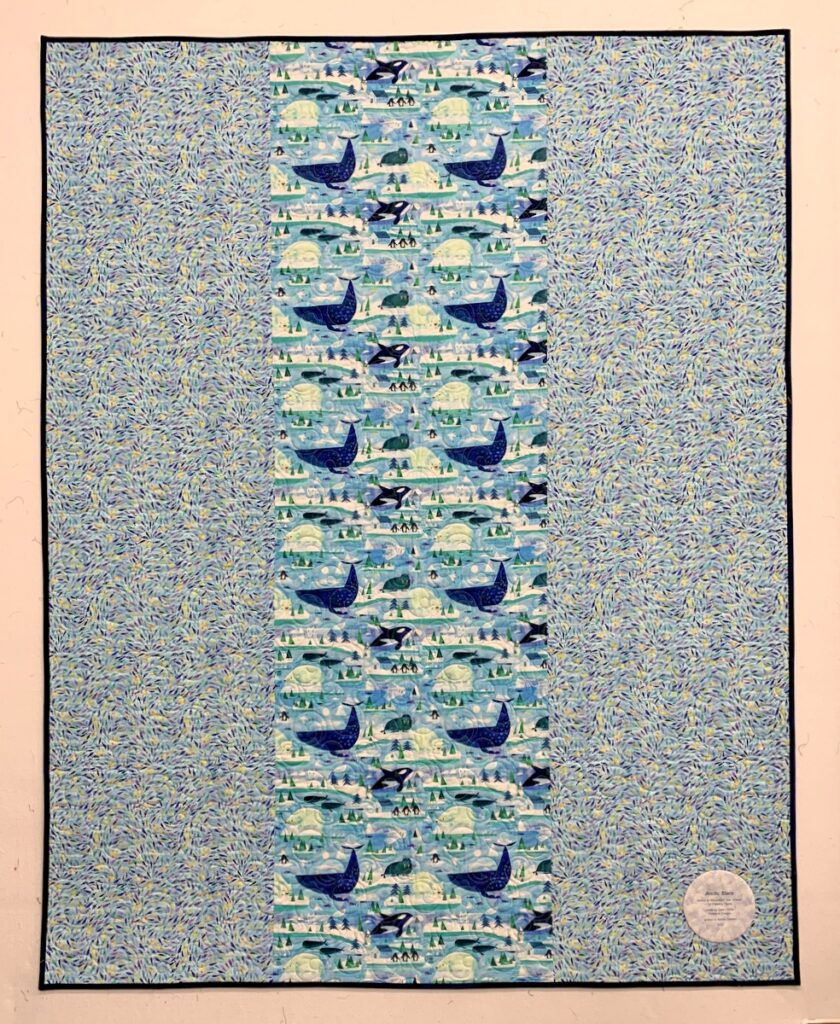 In case you missed an earlier post, you can see close-ups of all the star blocks here.
The quilt measures 50″x 63″ — a nice snuggle size. I'm tempted to wrap myself up in it this very minute but it needs to take a trip first through the washer and dryer to get that soft, crinkly effect. Mmmm, now I'm thinking about how good it will feel to wrap myself up in it while it is still warm from the dryer . . .
P.S. As a follow-up to my last post about holiday decorating, here's a look at the wreath I found on sale this week at the grocery store: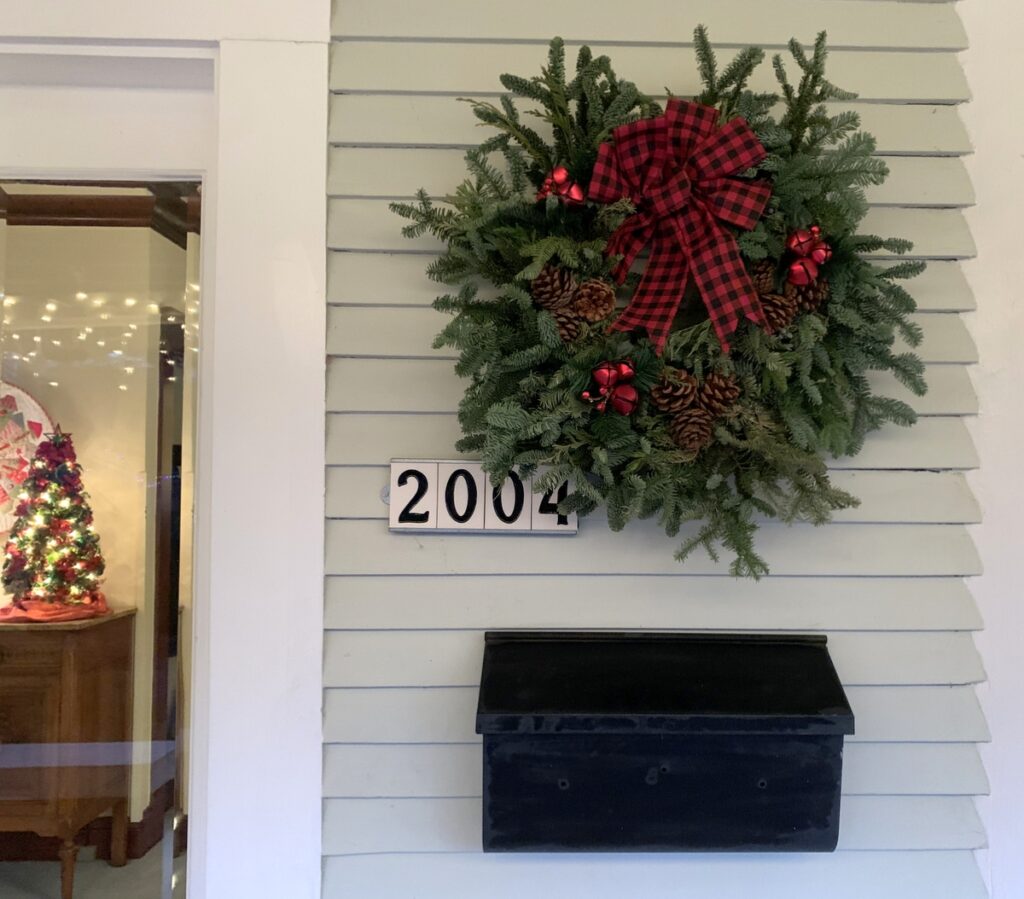 I added red jingle bells to dress it up a bit. Thus concludes my holiday decorating!