I admit I was skeptical. I wasn't at all sure at the outset that I liked the combination of falling leaf blocks made from the two main focus fabrics I showed you in my last post. (I often have doubts at the beginning of a project that the fabrics and designs I have chosen will pan out as the project progresses. Does that ever happen to you?)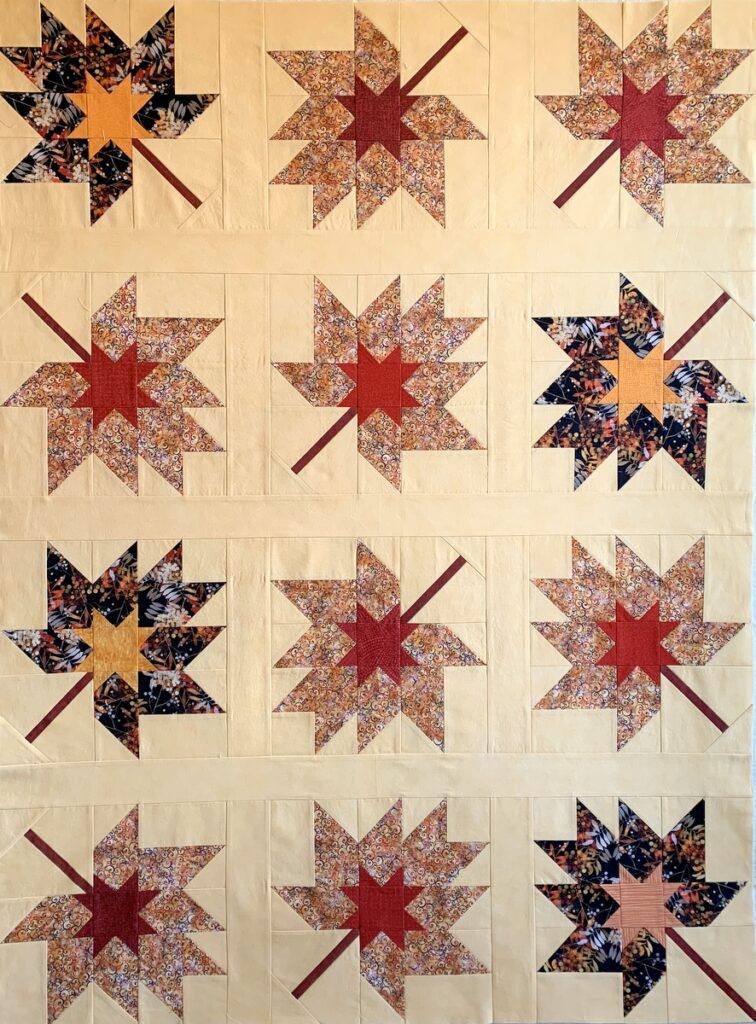 But it seems I was jumping the gun. After letting the blocks sit on my design wall for a few days, after considering the perceptive comments of my readers (almost all of whom really liked the fabrics together), after adding the sashing strips to the blocks up on the design wall, and after rearranging the blocks so that the leaves fell every which way, I realized I really liked the result!
Other considerations came into play. I started out with two patterns by different quilt designers employing essentially the same leaf design. As a reminder, here they are: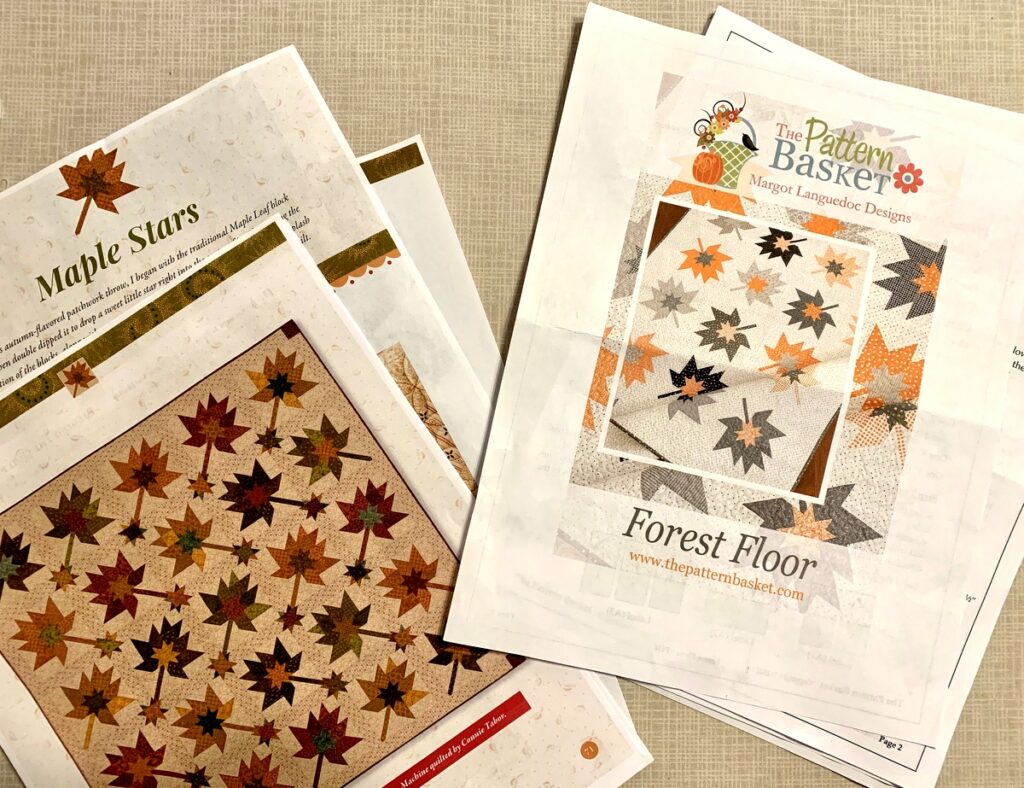 On the left is Maple Stars, a traditional design by Kim Diehl as seen in her new book, Simple Double-Dipped Quilts. On the right is the Pattern Basket's stand alone pattern, Forest Floor. I was leaning toward a variation of Kim Diehl's design in which four blocks are arranged with the stems pointing toward the center joined by a smaller Sawtooth Star block. The variation was used in her design for a bed runner.
But as my blocks stayed up on my design wall, I came to realize that the more contemporary version seen in Forest Floor, in which the leaf blocks are scattered on a plain background, was better suited to my fabric choices. When I realized I didn't have enough of that buttery yellow background fabric to make both versions, the die, as they say, was cast.
Once I get the border strips added, my quilt top will measure approximately 53″ x 68″ — a good size for a lap robe or throw. What's more, I already have a quilt motif and a name for this quilt in mind. After all of that initial indecision, it feels good to know what lies ahead. And another thing that lies ahead is a bed runner made with Kim Diehl's design!