I'm not really in a bind. I've just spent part of the last three days binding two quilts. I really enjoy the process of finishing a quilt by hand-stitching the binding. I'm not bothered by the amount of time it takes; I'm content with either sitting in my sewing room listening to music or settling down in the TV room with a movie I've watched so many times I hardly need to look at the screen. I did some of each over the weekend.
My movie of choice was Lonesome Dove, with Robert Duvall and Tommy Lee Jones. It's actually a miniseries from 1989 based on (and very faithful to) Larry McMurtry's Pulitzer-Prize winning novel, which I have read not once but twice. I had this picture on my bulletin board at work for many years: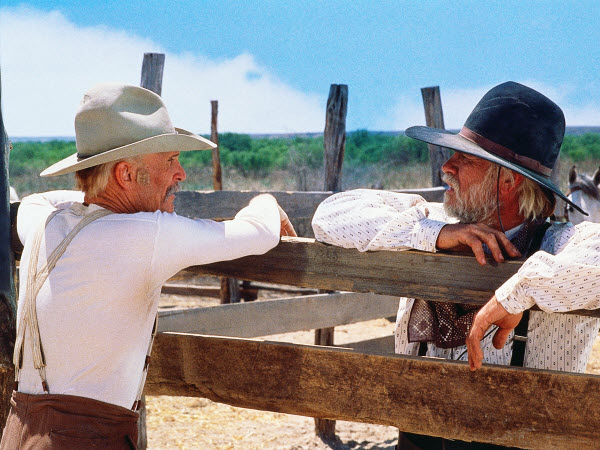 I never noticed before how many quilts were used in Lonesome Dove. Watching this beloved movie again while working on a quilt of my own making was a double pleasure.
Here's a look at Sunrise Bow-tique, one of the quilts I bound over the weekend: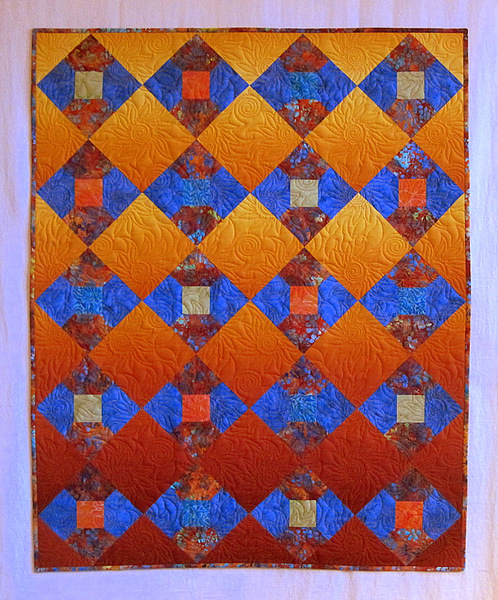 I wrote about the quilt top in a post last month called Batik Bowties, which you can read here. The top features bowtie blocks with machine appliquéd knots. In the alternating blocks I used an ombre fabric that gradates from pale yellow to burnt sienna.
Nancy Stovall of Just Quilting quilted an allover design of spirals, some with sun rays emanating from them, very much in keeping with the colors and name of my quilt. I'm so pleased with her quilting! Here's a close-up: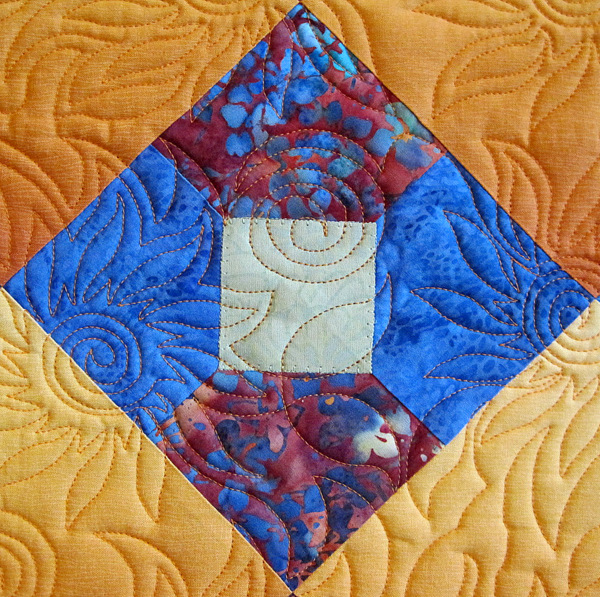 I found this fabric in my stash that seemed perfect for the back: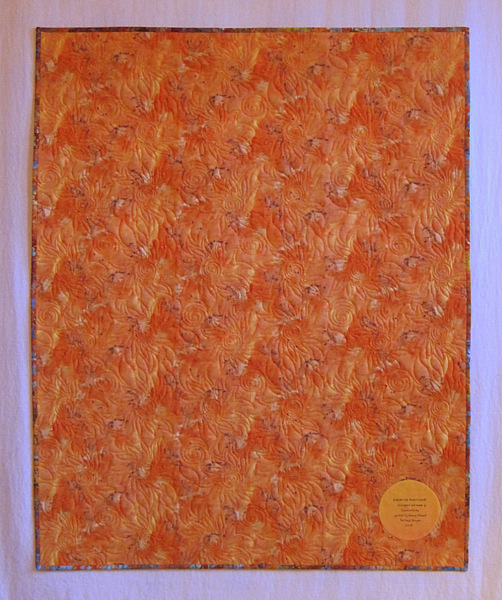 This close-up shows more of Nancy's quilting: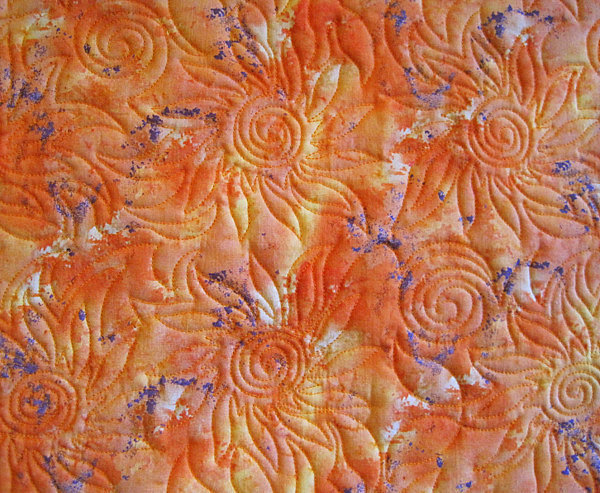 I still need to take photos of my other newly-finished quilt, Cosmic Kaleidoscopes. I hope you'll stop by later this week for a look at it.