My Little Neighbor, age 10, is back at work on her first quilt, a 9-patch. To see her running and skipping around the neighborhood, you'd never know she was sidelined last summer with a broken foot. That's why she started the quilt: she needed a project she could work on by hand while sitting on the couch with her leg in a cast.
She started last July with five fabrics culled from my stash and by August had a basketful of strips, made by sewing three patches together. To see her first efforts, go here:
MLN came over a few days ago, ready for the next step: sewing the strips in rows to make blocks. She arranged sets of strips into 9-patches, moving strips around as needed to achieve a nice balance of color and value.  When the dining room table was covered with blocks . . .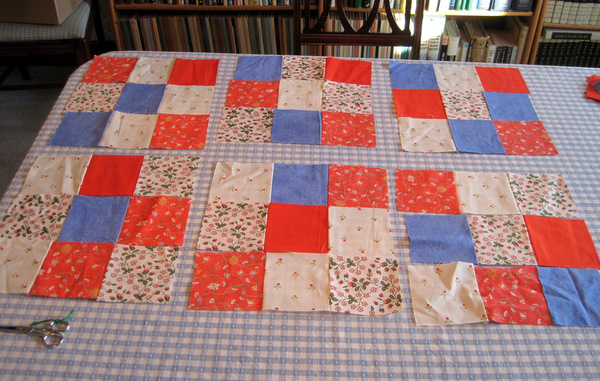 . . . we moved to the living room floor: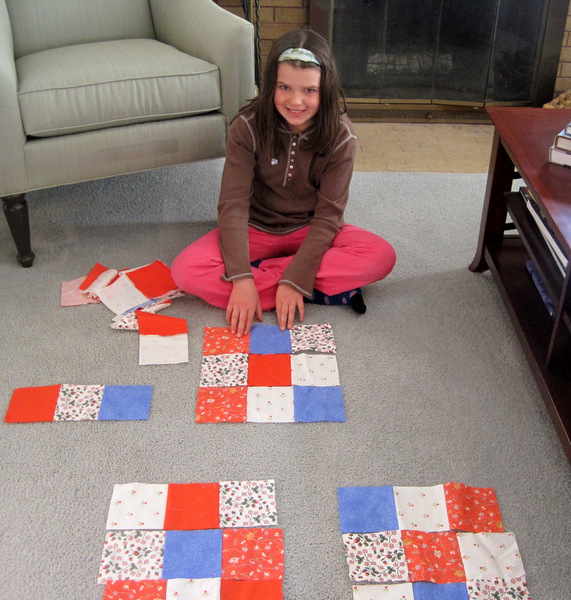 After a short lesson on how to press the seams so that they are opposing when the rows are sewn together, MLN was ready to join the rows. Here is her first block, pinned: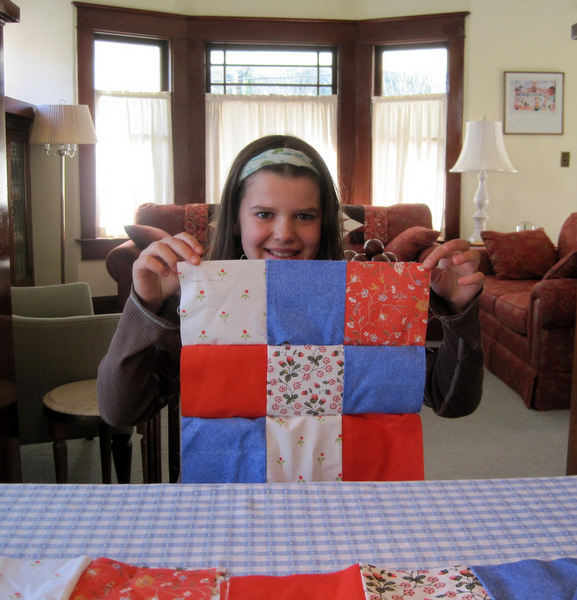 See how nicely her seams match? Her quarter-inch hand-sewn seams are spot on!