When we remodeled the upstairs bathroom in 1985, I neglected to take "before" photos. Not this time around! I want to capture every moment in the bathroom's transformation.
Here are some pictures of the bathroom before the crew arrived last week and emptied it of most of the fixtures.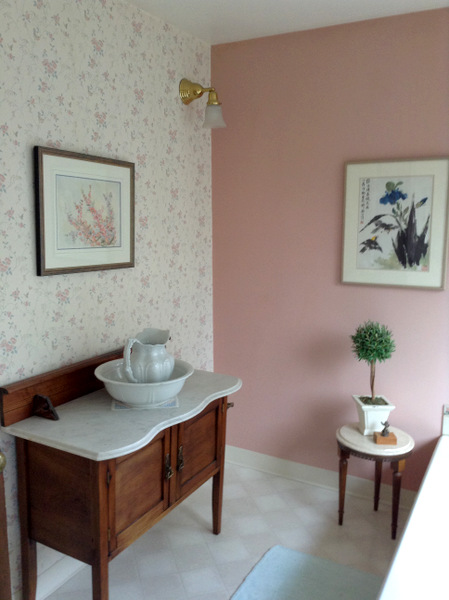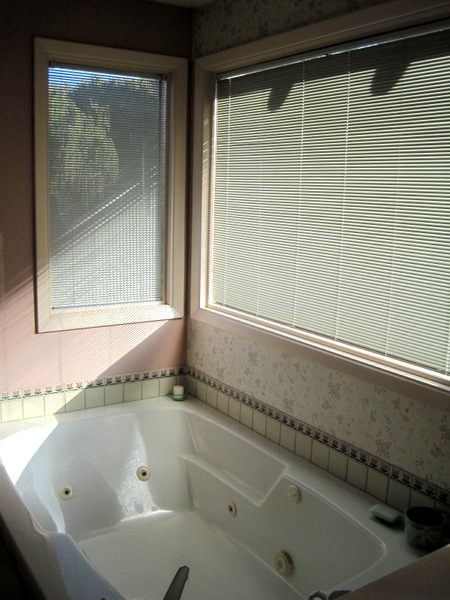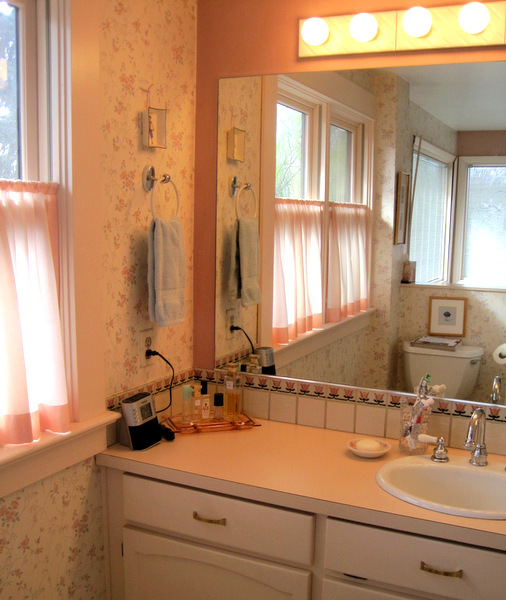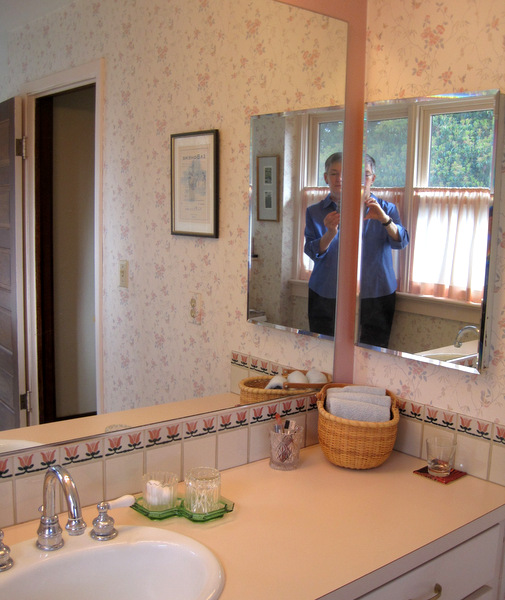 In the photo below, I am standing in the tub facing south.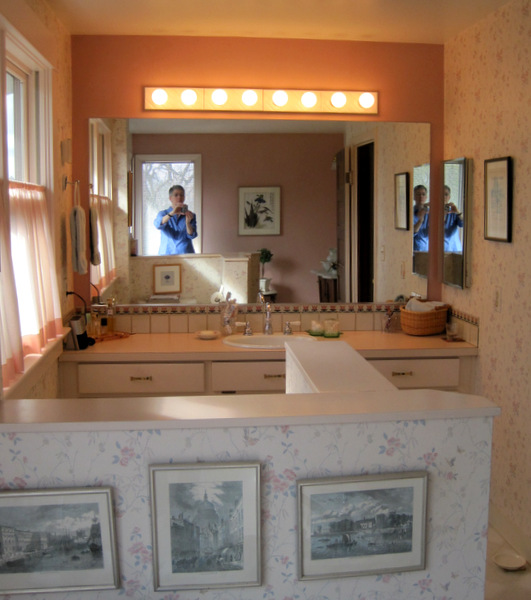 Do you want to see what the bathroom looks like now? Take a look! This is the northwest corner, where the shower will go: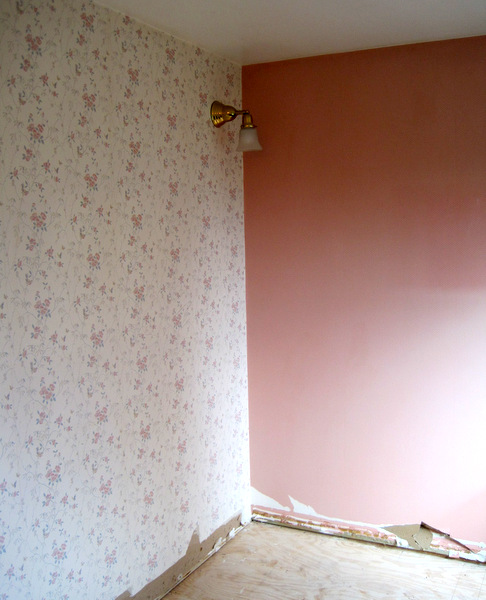 This is the northeast corner, where the clawfoot tub will go: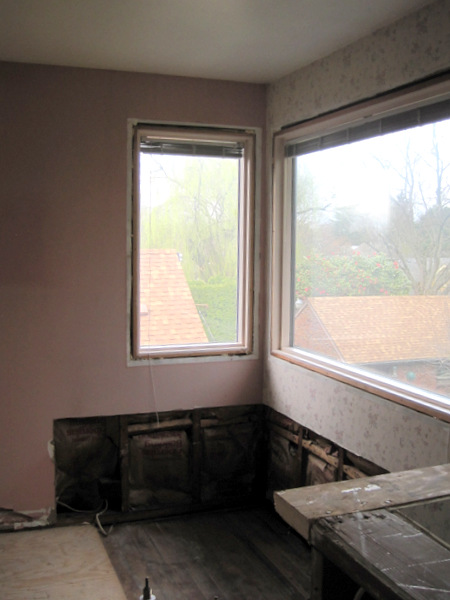 The southeast corner: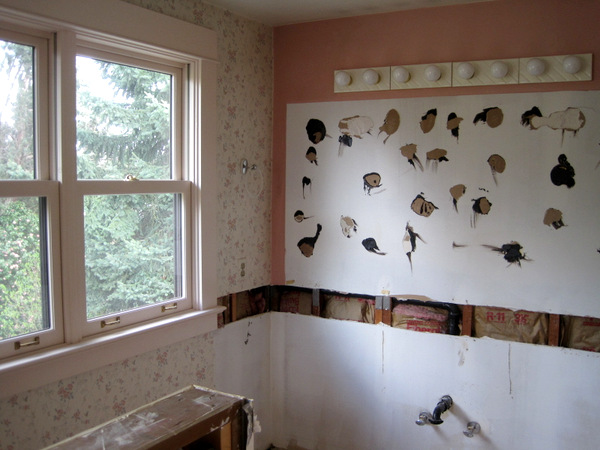 The windows you see above, installed in 2004, are just about the only things in the bathroom not being replaced.
The southwest corner: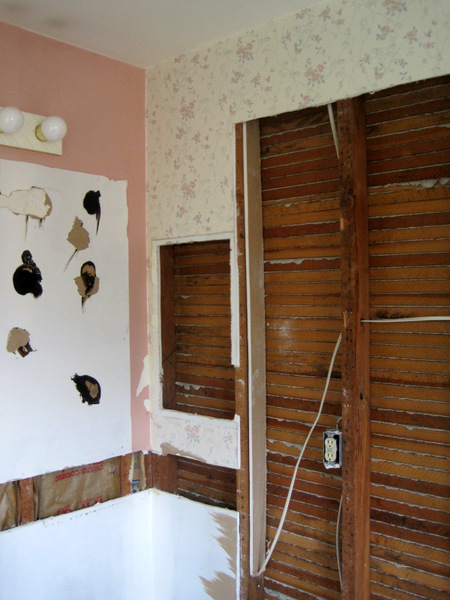 See that lath and plaster? It's original to the house — the bathroom walls were sheetrocked during the 1985 remodel. On the other side of the lath and plaster is a linen closet that's going to get a fresh coat of paint.
There's still a little demo left: the wallpaper has to come off and the remaining light fixtures removed. But things are rolling along. The clawfoot tub was delivered today, and the plumber arrives bright and early tomorrow morning.