After 11 weeks, we have running water again in our upstairs bathroom! The water is flowing from these lovely faucets: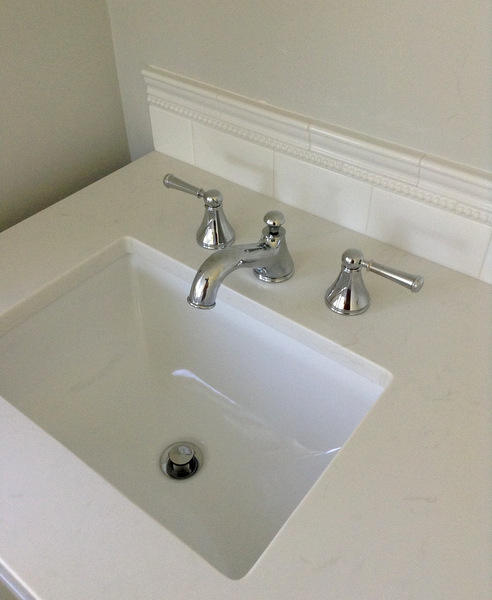 Be sure to check out the tile backsplash, which matches the tile design on the other side of the bathroom. Doesn't it look good?
Here's a full view of the vanity (taken from a rather odd angle):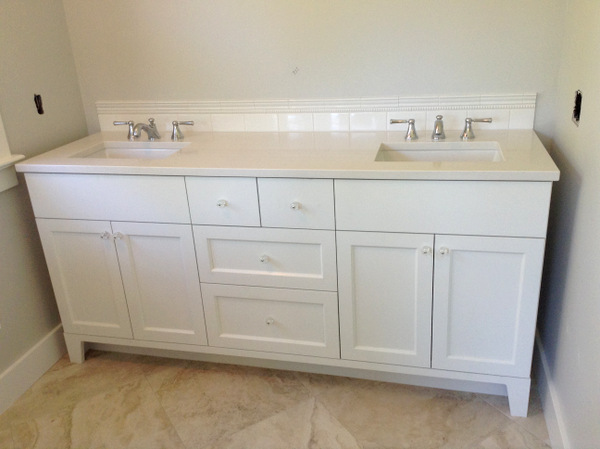 The toilet has been installed!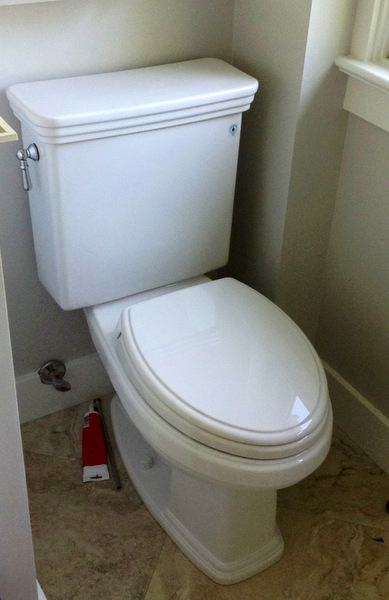 And we have glass walls in the shower!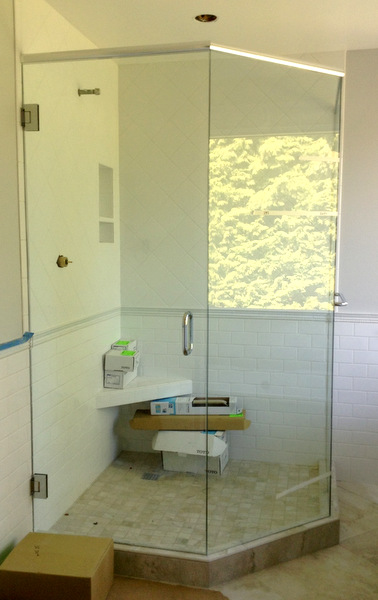 Can you tell I'm excited? I'm so ready for the bathroom to be complete.
Last week we were faced with a dilemma. We originally thought the remnant of Pental quartz chosen for the vanity was large enough for both the vanity and the top of the half-wall that forms an alcove around the toilet. The piece left over after the vanity was cut turned out to be just a few inches shy. Should we wait a bit, hoping another remnant would surface? Or cap the wall with wood trim instead? I asked my contractors to keep looking, and on Friday they found a small remnant of my quartz.
Maybe I'll be able to show you photos of the wall cap in the next installment of our Bathroom Reno report. Thanks so much for stopping by.