One of the first things I noticed when I started reading quilt blogs was that many quilting bloggers (blogging quilters?) offer giveaways. It seems like such a nice way to thank the people who visit blogs regularly and offer supportive comments. So after releasing my Sewing Machine Dust Cover pattern in late June, I launched my first Giveaway, offering a half dozen patterns plus a custom made cover for one winner. That winner turned out to be Susan S. of Milledgeville, Georgia.
Susan emailed me the dimensions of her Janome embroidery machine and I emailed her photos of four different combinations of fabrics from my stash to choose from. I would have enjoyed making her a cover from any of the four combinations, but she happened to choose one I especially liked: a peach, coral, and aqua combo featuring prints from the Martinique line by 3 Sisters for Moda: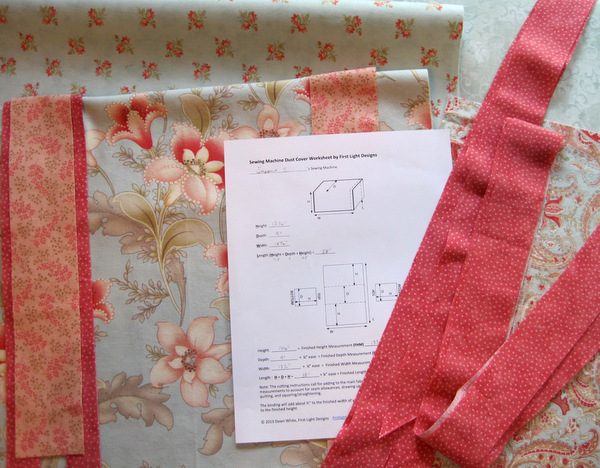 How I love Moda fabrics! A couple of other fabrics in my stash were chosen to complement the 3 Sisters prints.
I finished Susan's sewing machine dust cover last week and took a few photos before popping it in the mail on Monday: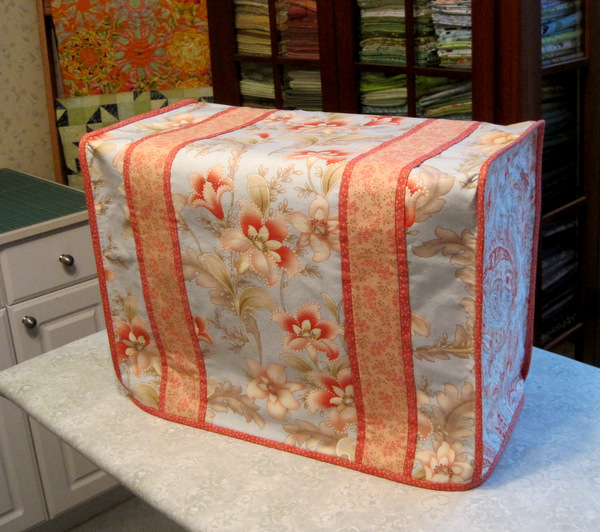 In the photo below you can see the fabric on the inside of the dust cover: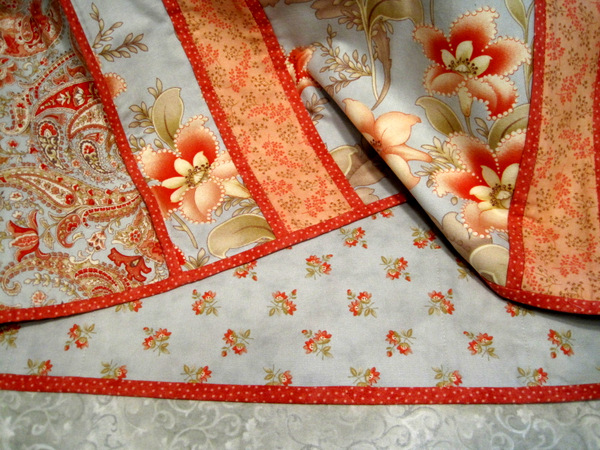 Susan's sewing machine dust cover arrived at its destination today, and she sent me the nicest message:
"GUESS WHAT I GOT IN THE MAIL TODAY??!!!!!! A beautiful sewing machine dust cover that fits my machine perfectly!! I love the gorgeous fabrics you used and it is constructed so very nicely. It really brightens up my sewing room . . . I'm loving it!! Thank you so very much — Susan"
You are welcome, Susan! It was a pleasure to make it for you.