My newly finished quilt top has a name: Square Dance. Something about those interlocking lattice strips made me think of arms joined at the elbow — "allemande left and do-si-do" — and that was before I added the border of squares: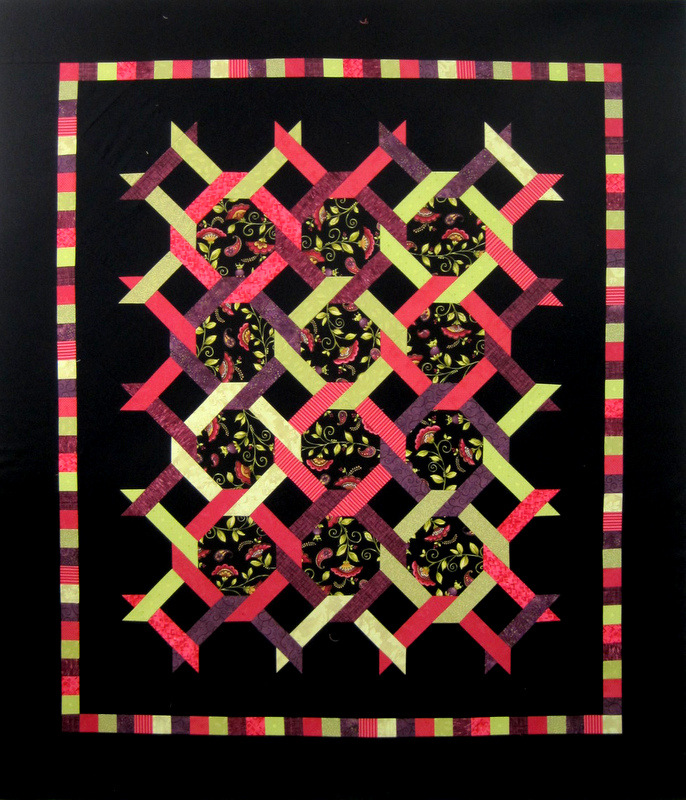 The quilt top measures 57″ x 67." To read more about the making of Square Dance, click here.
Thanks for stopping by!