The contractor's work on our master bath renovation was finished in June but there was more to come before the bathroom could be considered complete. I ordered plantation shutters from a local company and started looking for a console table and stool. Both furniture pieces had to be just the right size to fit in small spaces.
After visiting several vintage and antique shops in Portland and scouring the Internet, all to no avail, I asked Phillip Galyon of Wooden Images to make me custom pieces. Phillip is a master craftsman who specializes in quilt racks and custom furniture. If you have been to the Northwest Quilting Expo in Portland the last few years, you have probably seen Phillip and samples of his beautiful work in the vendor mall. He made the sewing table and cabinet in my sewing room so his work is well known to me.
Phillip delivered my table and stool Saturday. Here is the console table: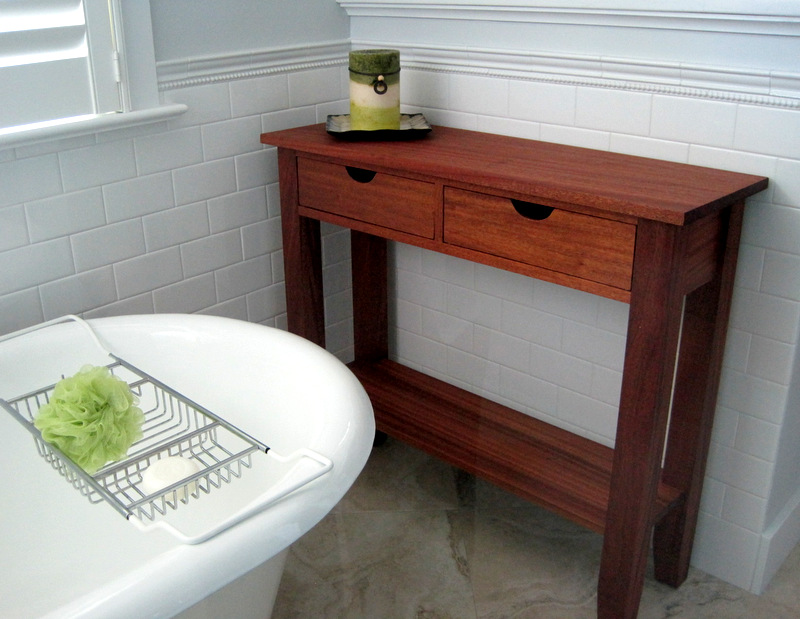 It measures 36″ x 12″ and is 31″ high. (The photo was taken from inside the shower so there's a slight reflection.)
Take a peek inside one of the drawers: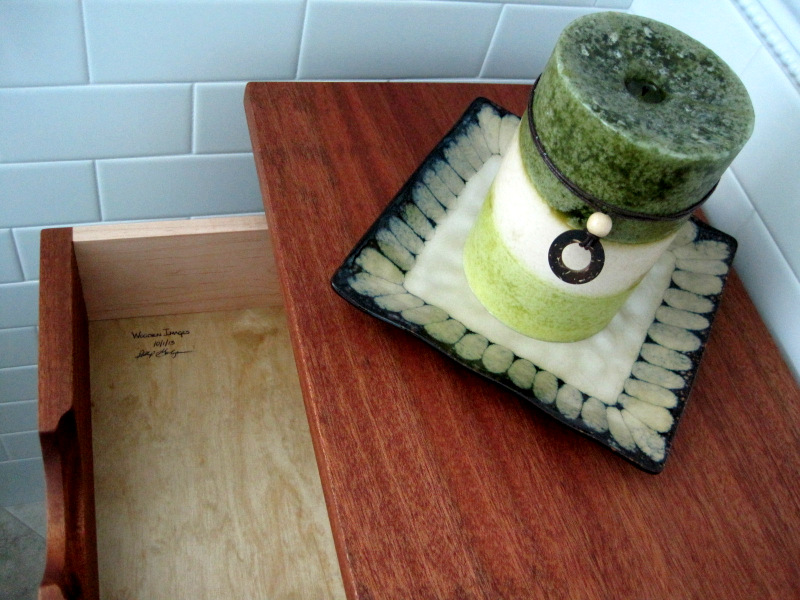 Phillip signs his work, just like quilters who put labels on the backs of their quilts.
Here's the stool: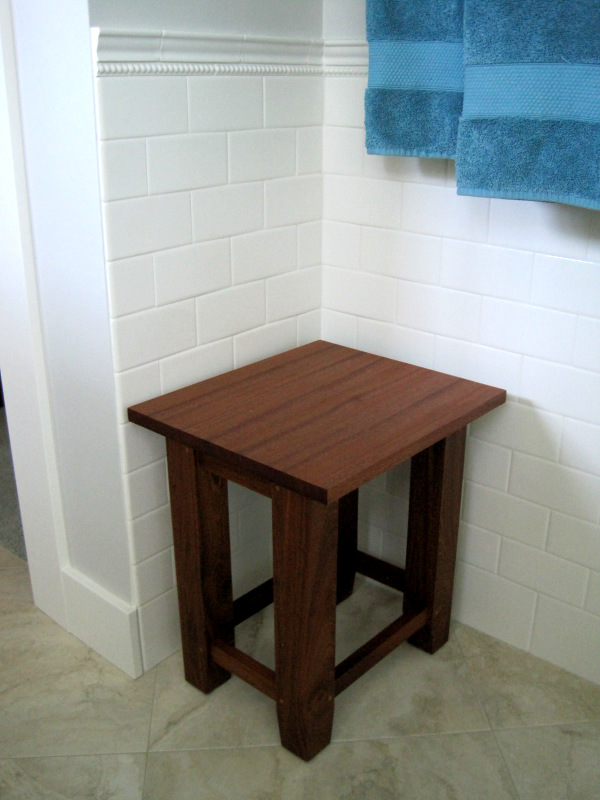 It measures 14″ x 16″ and is 18″ high. Both pieces are made of African mahogany.
The plantation shutters have been in for a few weeks. The best shot of the café shutters on the sink side of the bathroom is the reflection in the mirror: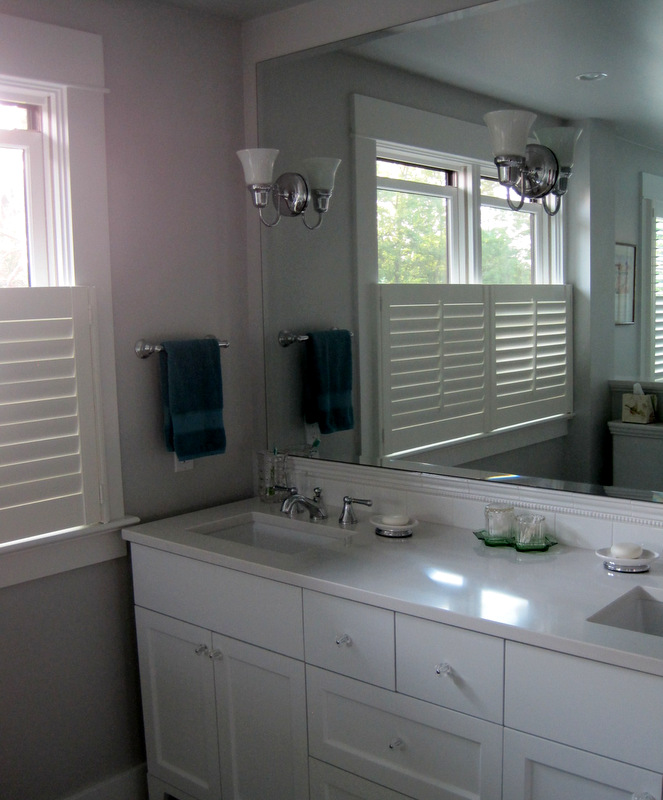 The shutters on the tub side are full size with the split tilt feature that allows the upper and lower halves to open separately, giving both light and privacy: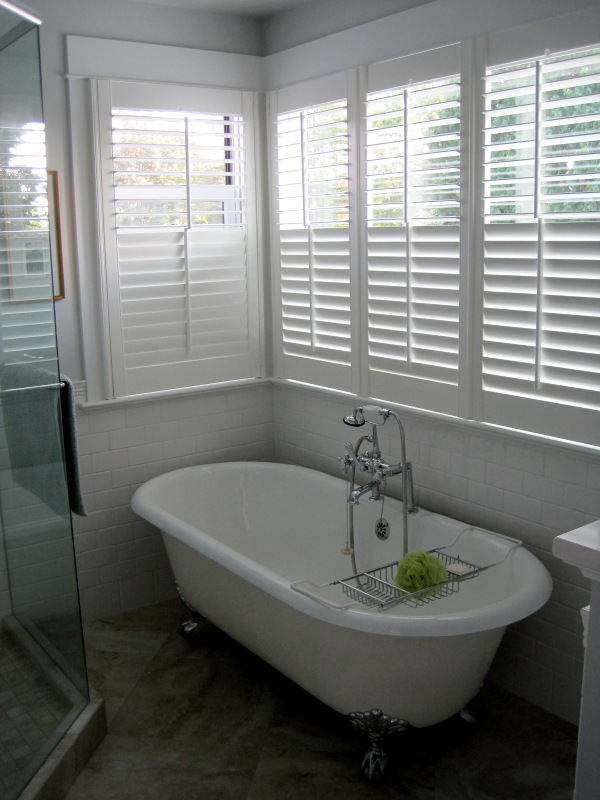 As you can see, there is a lot of white and light grey in this bathroom. I felt it needed some dark wood for contrast. My new table and stool fit the bill nicely, don't you think?
If this is your first visit to FirstLightDesigns.com, you may want to check out this earlier post for links to views of the bathroom under renovation. In a few days I'll have one more post about the bathroom, with before-and-after photos arranged side by side. I hope you'll stop by to check them out.