Time to announce the winners of my Rotary Cutter Case giveaway. First, here's a look at what's up for grabs: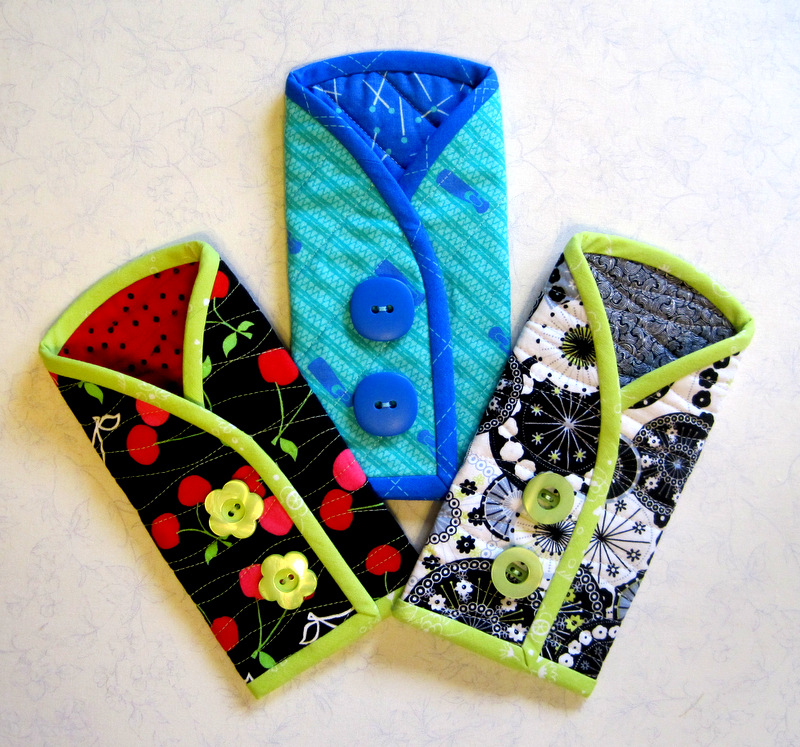 I used a Random Number Generator to draw three names. And the winners are:
          Bill Volckening
          Janet Boundy
          Jayne Emsdem
Congratulations, folks!
In their comments, Bill said he liked the rotary cutter coat in the middle best, Janet liked the one on the left, and Jayne said she would be happy with any one of them, so she will get the one on the right. How perfectly providential! Winners, please email me your mailing addresses and I will get them in the mail to you this week.
Didn't win? Sorry! But you can make a rotary cutter coat for yourself or perhaps one for a friend. Directions are available as a one-page handout or as a full step-by-step tutorial with lots of pictures.
Thanks to everyone who checked out my Giveaway post and to those who left comments. Have a great week!