Happy Friday the 13th! It's a lucky day for me as I have not one but two finishes to report. Minutes ago I finished sewing the label on Toile Story: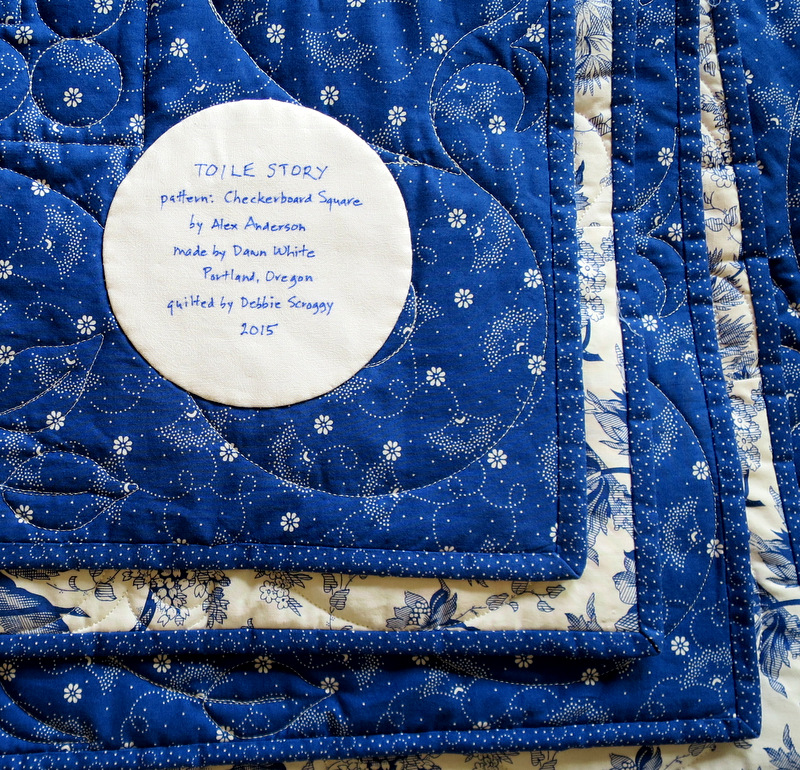 Over the last few days I hand stitched 343″ of binding. My stitches are about three to the inch, meaning I took somewhere in the neighborhood of 1,000 stitches to finish the binding. And I enjoyed every one.
Toile Story measures 76″ x 91″. I may have to take it somewhere outside my home to get flat pictures of the front and back. Look for photos in a future post.
My second finish is this quilt top, which now measures 56½" square: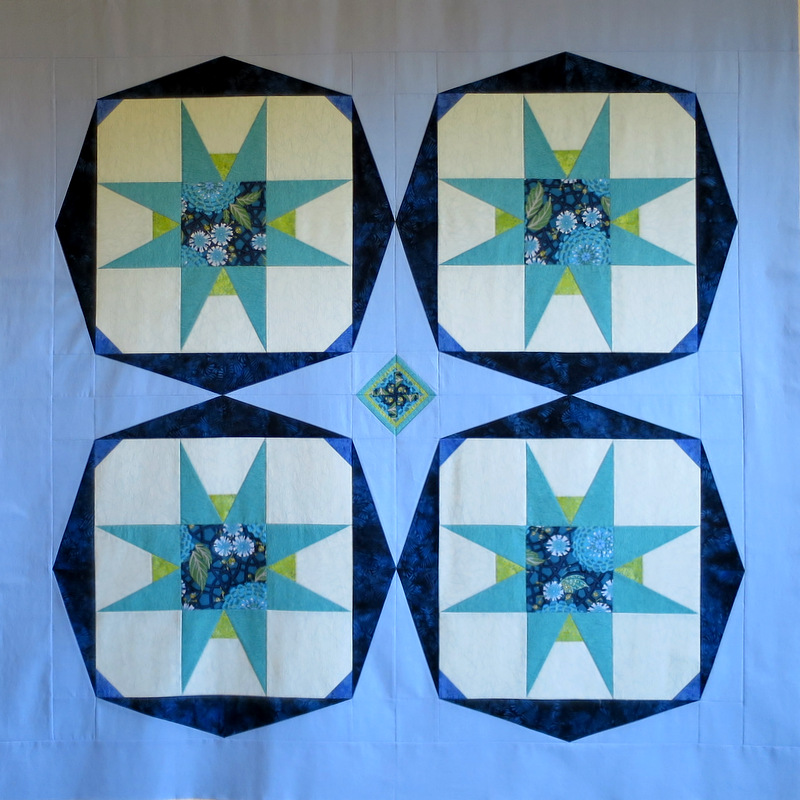 Adding plain borders to float the blocks was a good call. There was one thing I had to do before I could call the top done, though. I was bothered by something in the upper right block.
In this photo look at the upper left corner of the floral square: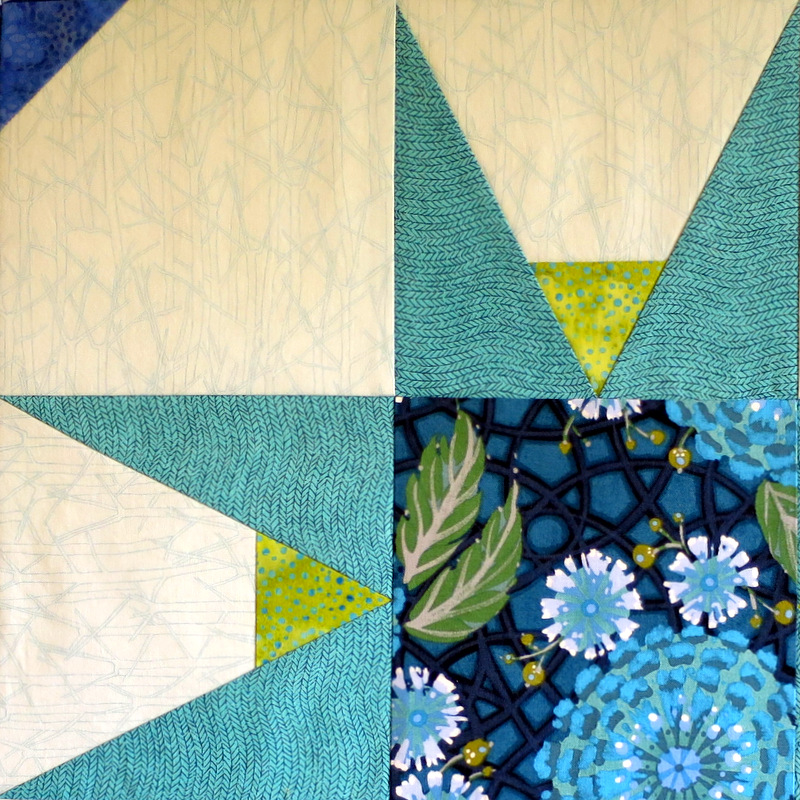 See that little white spot? It's part of the floral design but to me it looked like a hole in the fabric. Quilter's caulk to the rescue: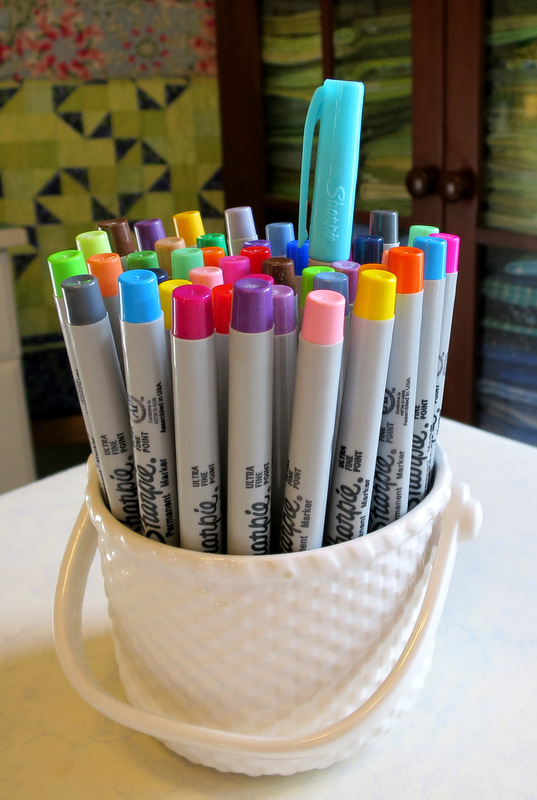 One of my quilt teachers told me about quilter's caulk, otherwise known as Sharpie Ultra Fine Point permanent marking pens. You can't use colored ink to fill a gap or seam, which is the definition of the verb "to caulk," but you can use it to color correct a seam or some other part of an item made with fabric.
With just a touch of my aqua Ultra-Fine Point Sharpie I made that hole disappear: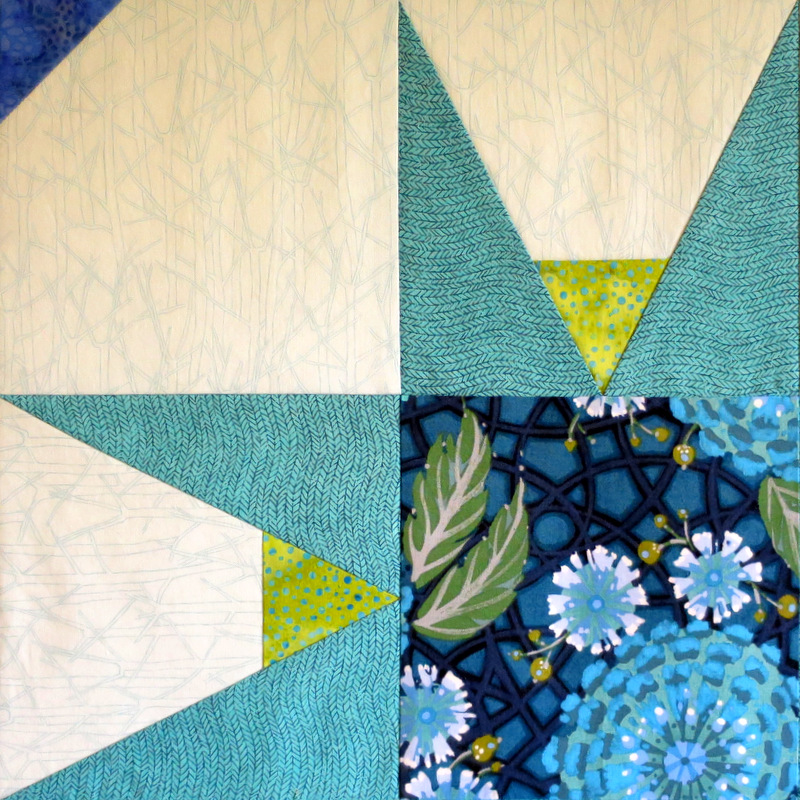 To see how I've used Quilter's Caulk on other projects, check out this previous post from 2012.
Tomorrow is Valentine's Day. I hope you are doing something special with a loved one. My valentine is taking me to dinner at the historic Multnomah Falls Lodge in the Columbia Gorge. Lucky me!