Following up on my last post, I have a few more photos to show you of my new quilt, Simply Dashing (60″ x 76″ before quilting, 58″ x 74″ after quilting). I took photos late this afternoon on the back deck. It was difficult to get any good still shots, as a light wind kept the quilt in motion, billowing in and out as it hung from the arbor. This was the straightest shot I was able to get: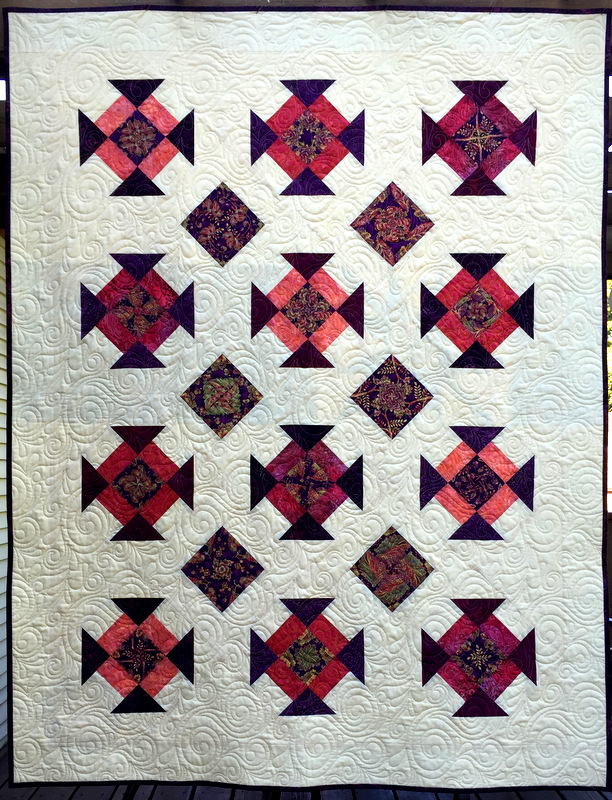 It does give you a good look at the lovely edge-to-edge quilting done by longarmer Debbie Scroggy of All Quilted LLC. The batting is Tuscany Wool by Hobbs, a blend of 80% cotton/20% wool that's lightweight, drapes beautifully, and provides a bit of extra loft to give the quilting definition.
As usual, I put my favorite block in the upper left hand corner: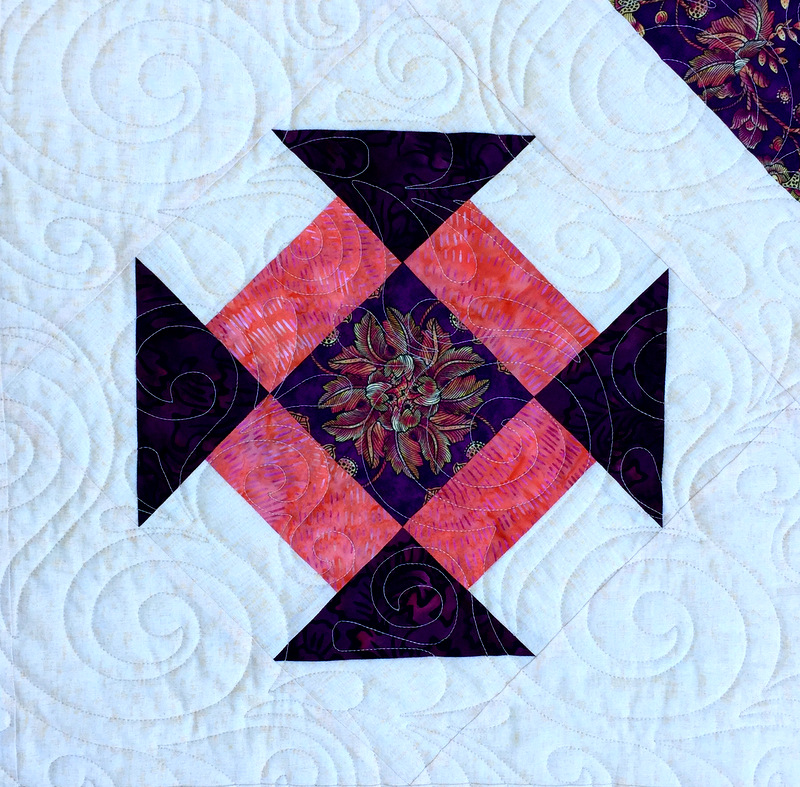 Isn't it interesting how turning a block on point gives it a completely different look? You have to tilt your head at an angle to see that it's a Churn Dash block.
Here's a look at the back of Simply Dashing: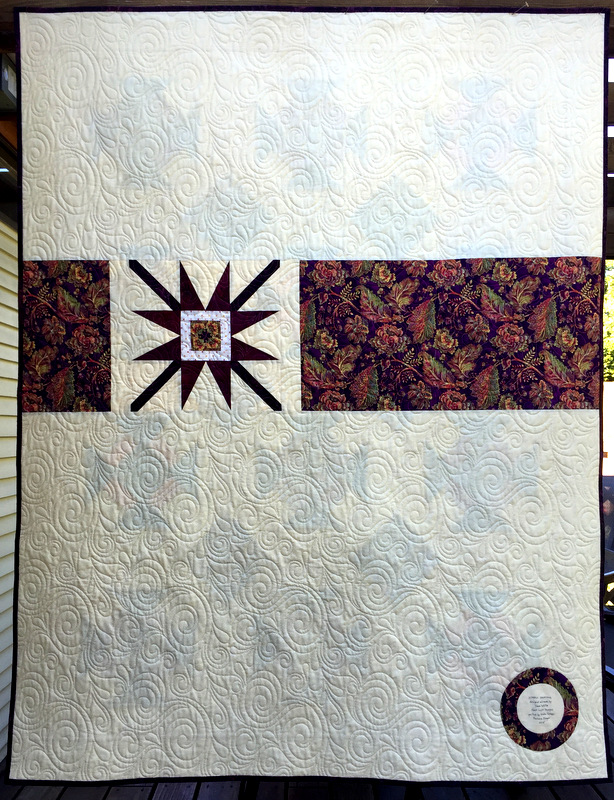 That block you see on the back was a test block that I ultimately rejected: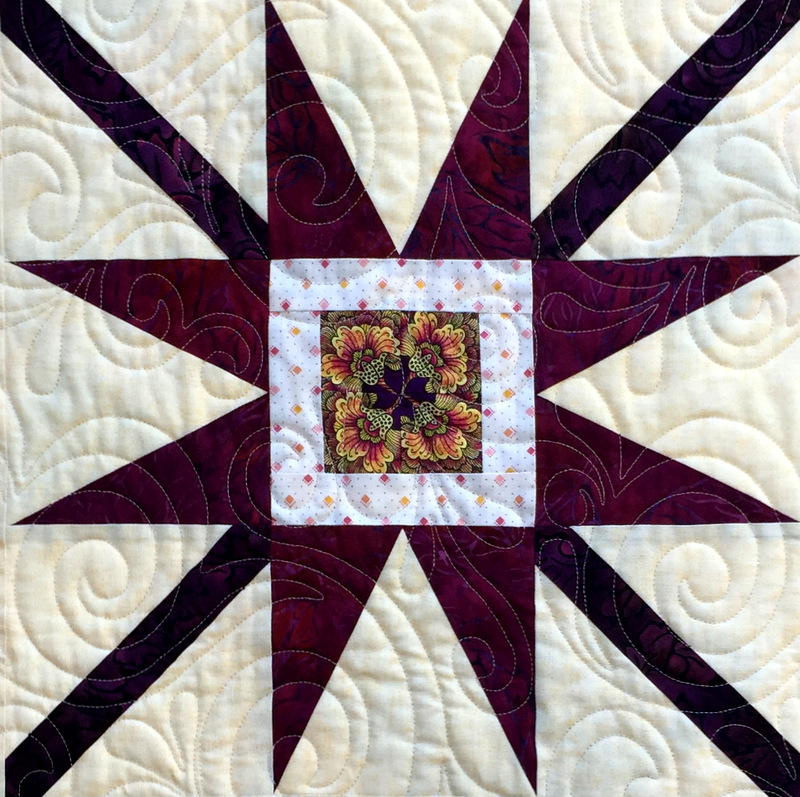 Don't get me wrong: I love this block. It's from the pattern Cosmic Delight by Freckled Whimsy. I will make a quilt from this pattern someday. The issue here is that the center square finished at 3″, not large enough to do justice to the focus fabric. The square in this block turned out well but I could tell I wouldn't be getting enough contrast with additional 3″ square faux kaleido blocks.
A leftover strip of focus fabric on the back shows where all those faux kaleido 4-Patch Wonder blocks on the front came from: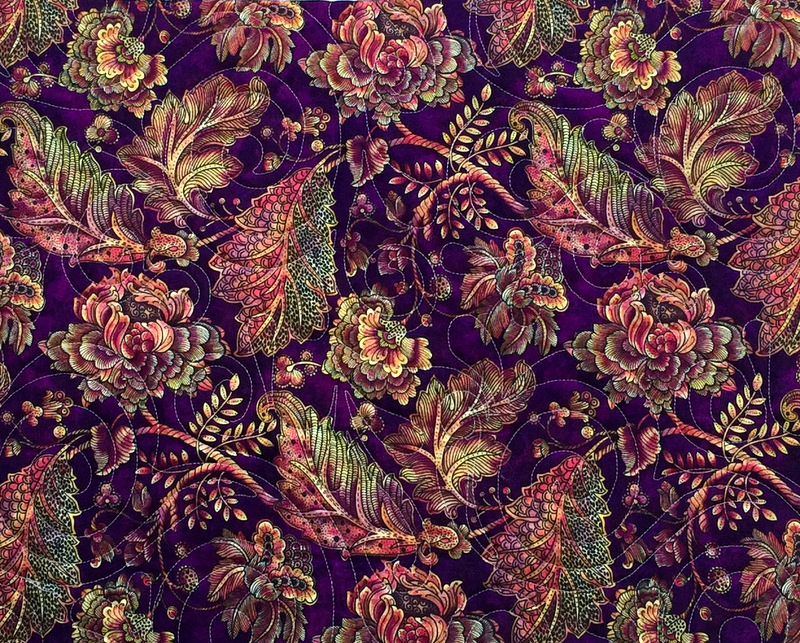 Last but not least, the label: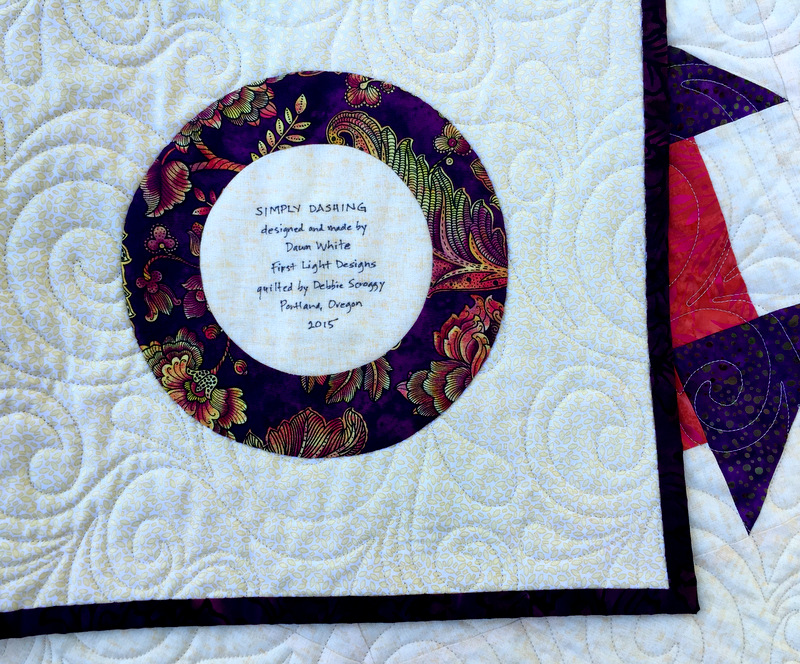 Initially I was planning to float the blocks completely by binding the quilt in the pale yellow background fabric. In the end I went with a high contrast ½"-inch wide binding. The blocks still float but now they're within a frame. A good decision, I think.
I mentioned in my last post that after hanging for a while in the Pine Needle Quilt Shop, Simply Dashing will go on the back of the sofa in my living room. Here's a preview: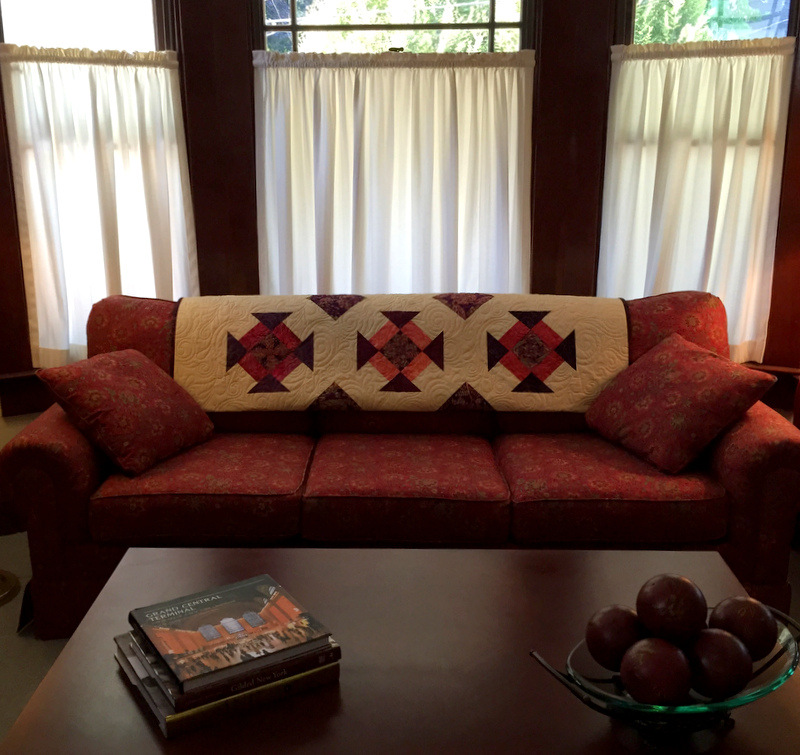 I love living with quilts, don't you?