The "new big leaf" I started last week in a workshop with Pat Pauly is almost done. The leaf is created using freezer paper templates. Today I sewed the leaf half-sections to their backgrounds and added the vein that runs down the middle of the leaf: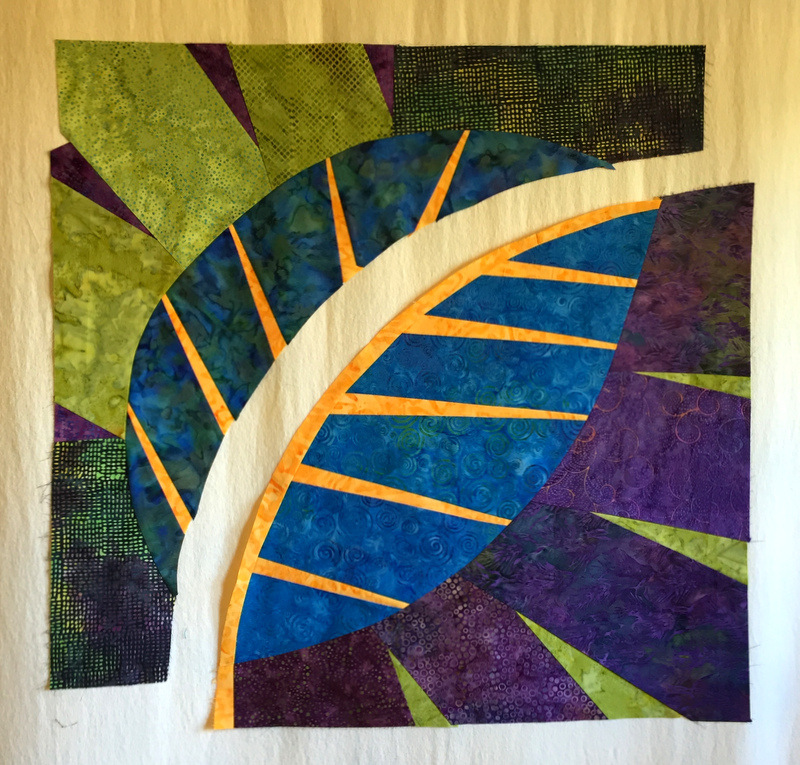 The only thing left was to join the two halves. And lo! the twain did meet: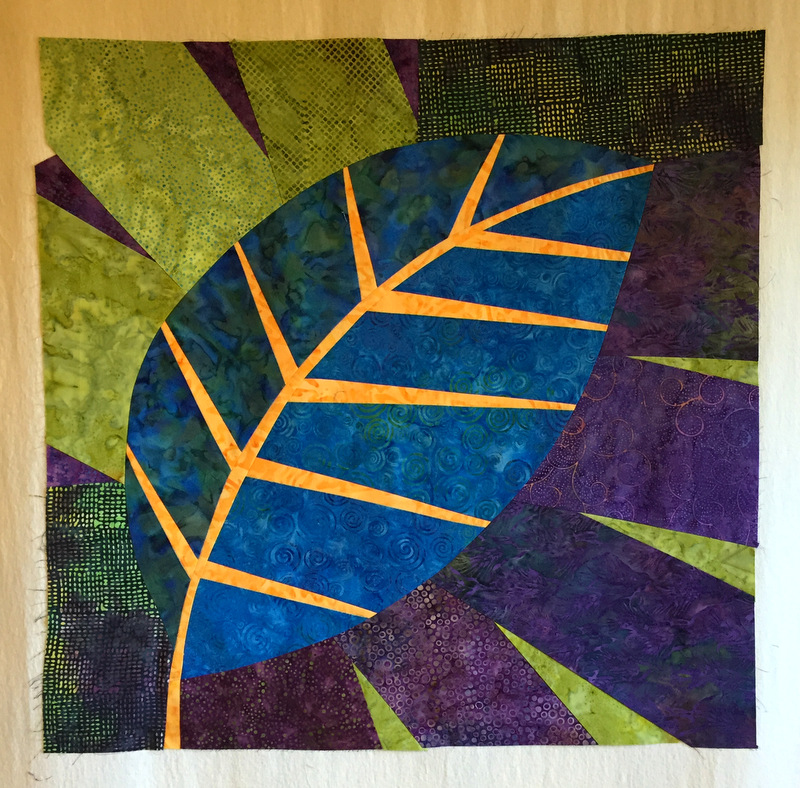 Right now my leaf measures about 27½" square. Once quilted, it will be trimmed to 24″ square. Here it is cropped (the photo, not the leaf!) to give you a better idea of what the leaf will look like finished: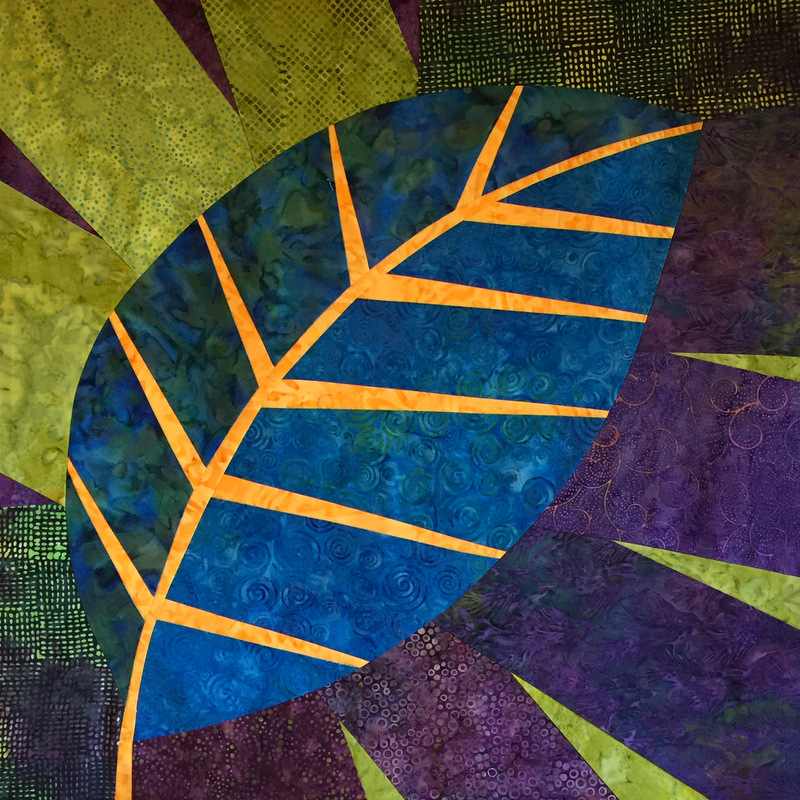 I'm so pleased with it!
I did make one change from my original vision of it. When I started working on this project, the tip of the leaf was oriented toward the lower right hand corner: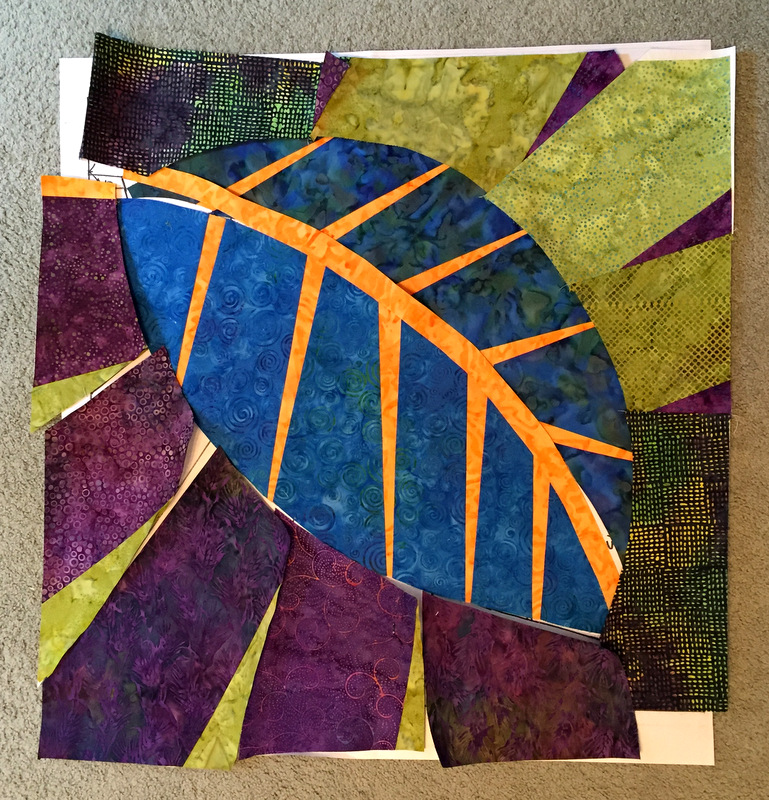 Today I decided I like my composition better with the tip of the leaf in the upper right hand corner. (You might say I turned over a new leaf . . .)
The next decision is whether to add a binding or face the edges. I'll wait till it's quilted and then let the quilt "tell me" what it needs.