It hardly seems possible but eight months have passed since I last worked on Sun Flowers, pictured above. It's the third of four kaleidoscope wall hangings I'm making of my Season to Taste pattern — one version for each season of the year. This is the summer version, made from a lively floral print from Camelot Cottons.
I had quilted straight lines in the grey background and free-motion quilted a swirly design in one of the kaleidoscope blocks. That was as far as I got back in March. I quilted the last two blocks on Friday and finished binding the piece today. Here it is quilted, bound — and buttoned:

Yes, buttoned. In the center of each block are two layered buttons, adding a bit of whimsy: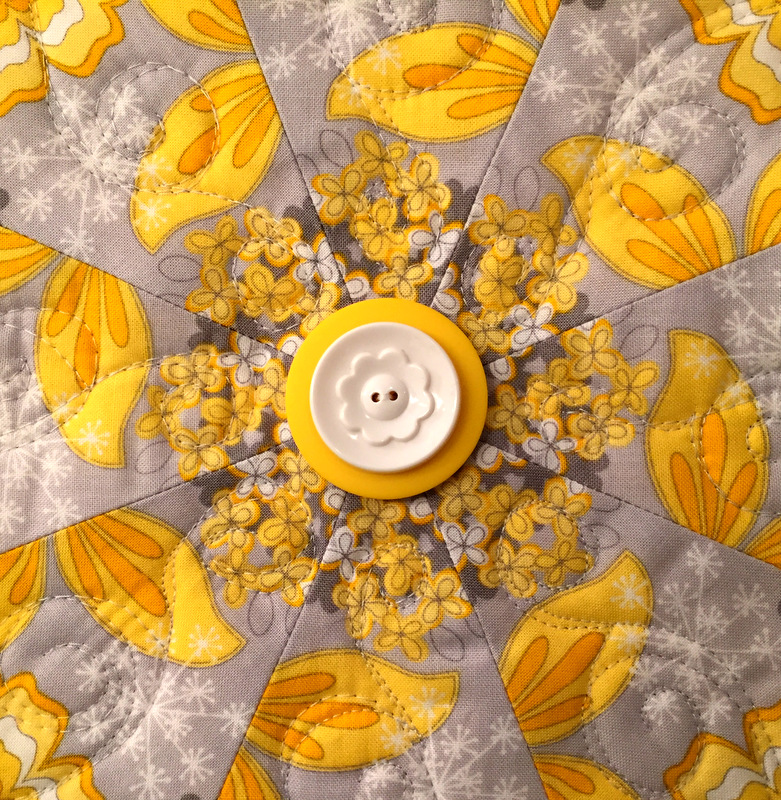 The back is pieced of leftovers and includes a sizeable piece of the original focus fabric:

I love to feature the focus fabric on the backs of my quilts, especially when I've used it to make kaleidoscope blocks.
Sun Flowers (18″ x 55″) is now hanging in the master bath: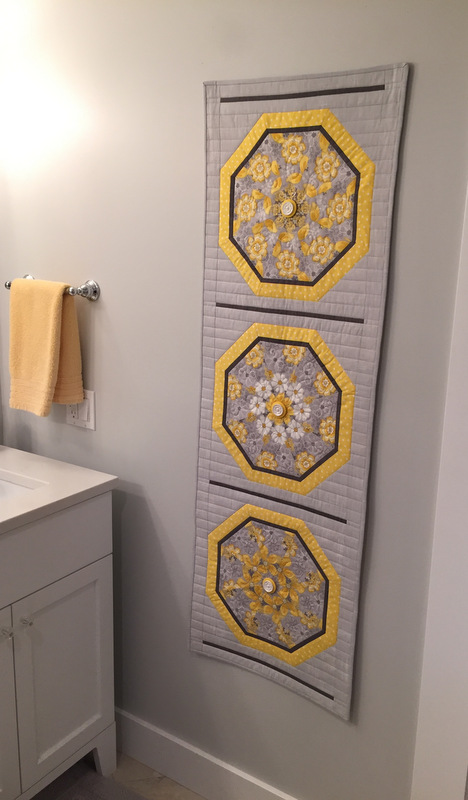 It's a cheerful and colorful addition to the Portland White House. On the greyest of days in Portland — and we have many of those in fall and winter — it will be a spot of sunshine.