For the last decade or so, my husband and I have spent Thanksgiving week in Atlanta with my twin sister Diane and her husband Ed. Three years ago I arrived at her home with a gift of these table napkins, made from a fabric called Heavenly Peace by Verna Mosquera for Free Spirit Fabrics: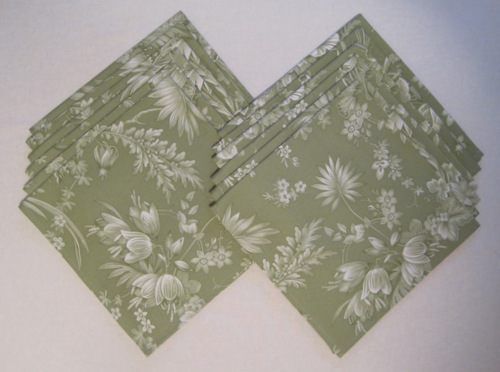 Diane loved the fabric, and I promised to make a matching tablecloth. After three years, isn't it about time?
Since I like to work on a home dec project when I'm at Diane's, I brought all the yardage I had left — which was considerable — along with a piece of fabric (from the American Jane line designed by Sandy Klop for Moda Fabrics) that was a perfect color match: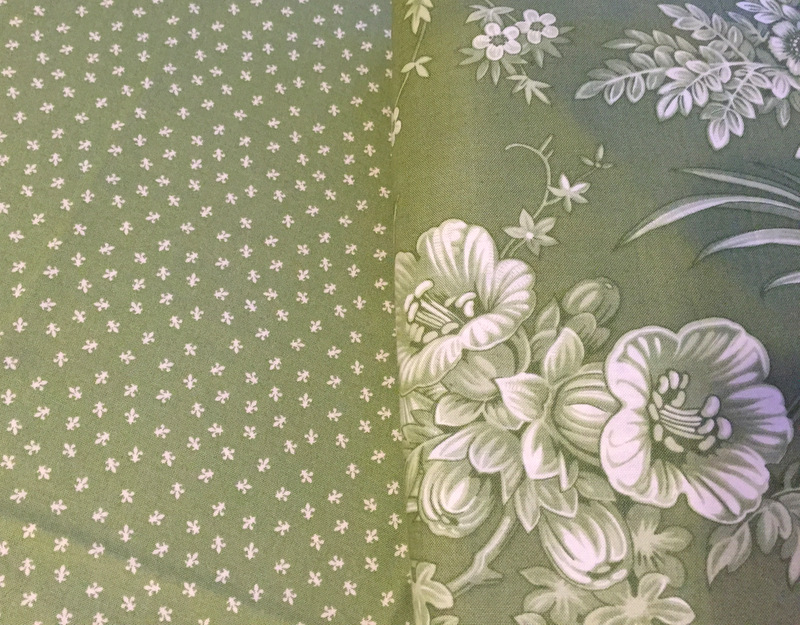 Diane and I worked out a simple design that would feature the fleur de lis fabric on the table surface. A few inches of the large floral print would also show on the table and continue down to a generous drop. I wanted to miter the corners and continue the miter around to the back so the stitching lines would be covered. That way no raw edges would be exposed.
I did the math (or so I thought) and created a little paper pattern to guide me in the preparation of the miters: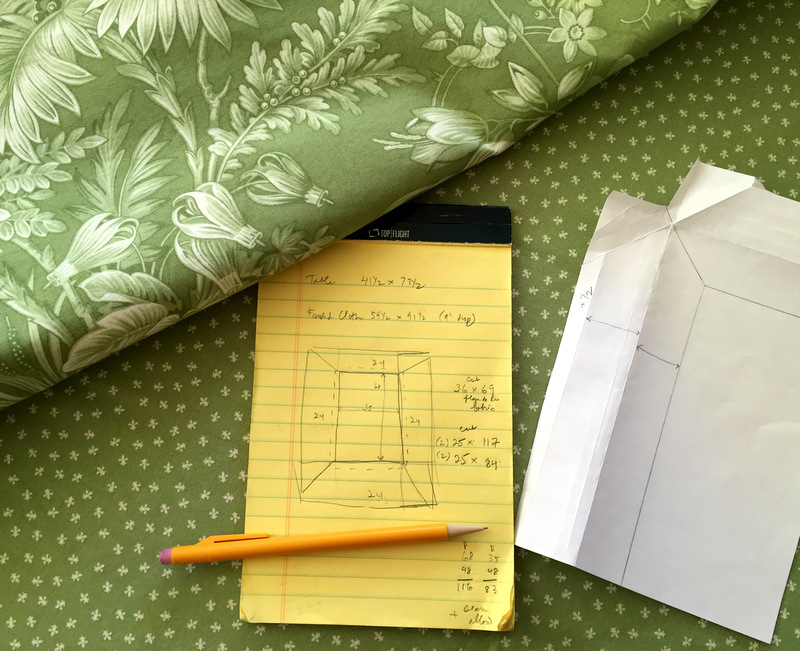 Well, friends, it would have taken 11 yards of the floral fabric to make the tablecloth the way I originally envisioned it. That's because I was going to cut a 25″ strip and needed 398″ inches. The modified plan used half that because I cut the fabric along the fold, getting two strips from a width of fabric instead of one. (I wish I could tell you I figured that out before cutting the first 25″ strip.)
The mitered corners came together nicely. Here is a shot from the back . . .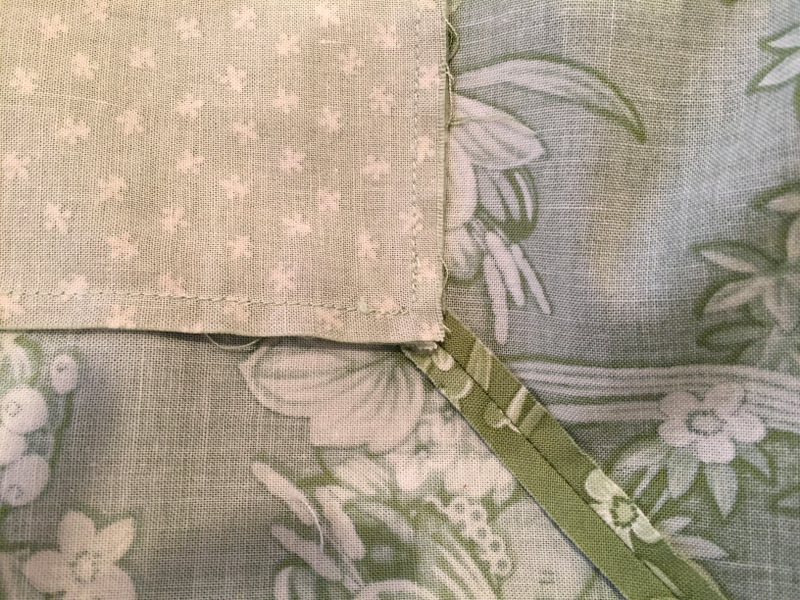 . . . and from the front: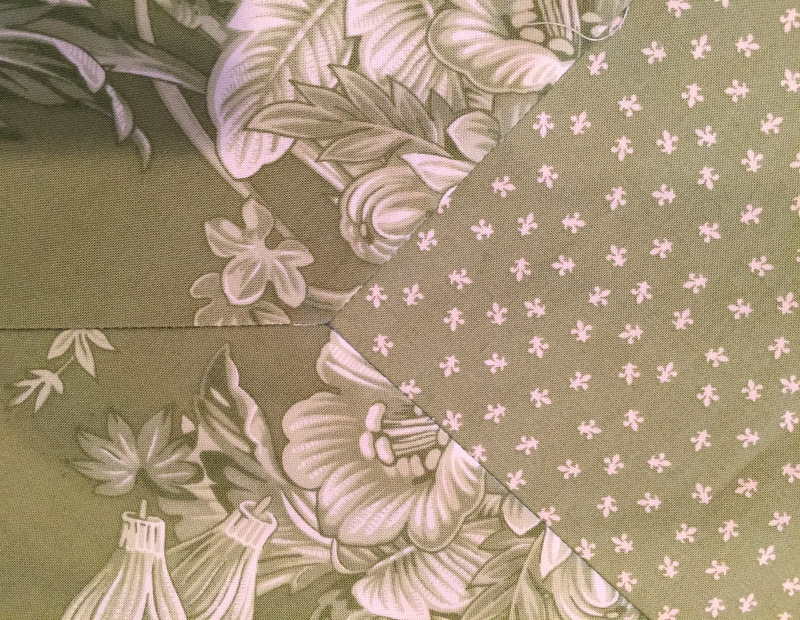 On the back, where the folded edges of the miter meet, I used Steam-a-Seam 2, a double-sided fusible web, to fuse the folded edges together: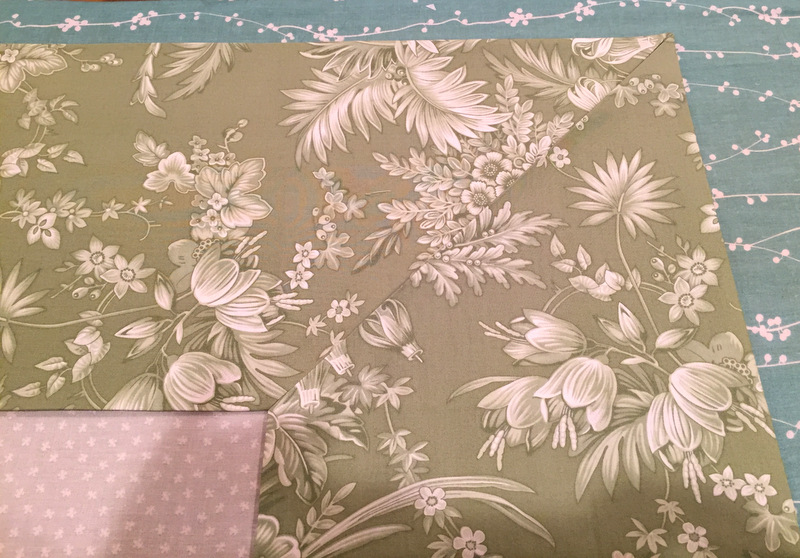 From the front, I stitched in the ditch where the two fabrics meet. The stitching line caught the folded edge of the miter on the back: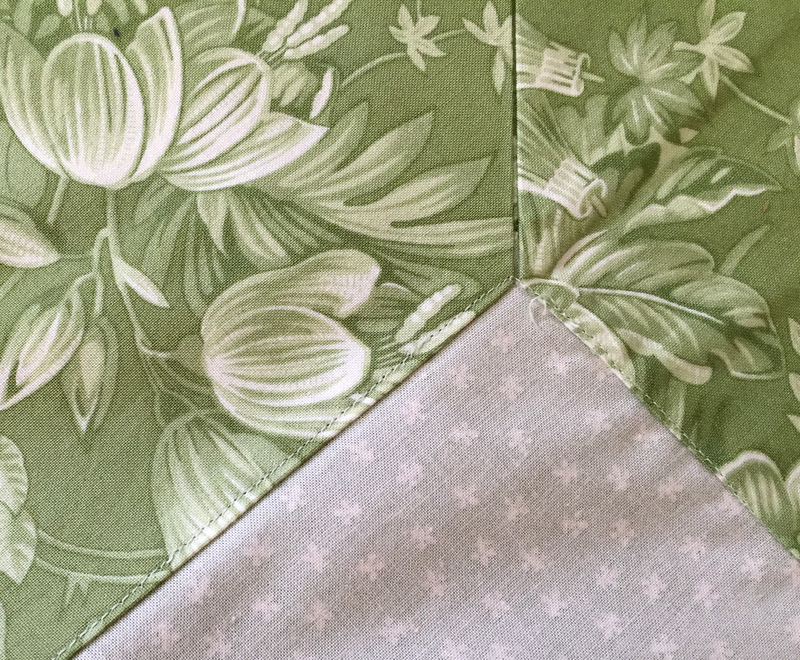 Here is Diane's new tablecloth in place: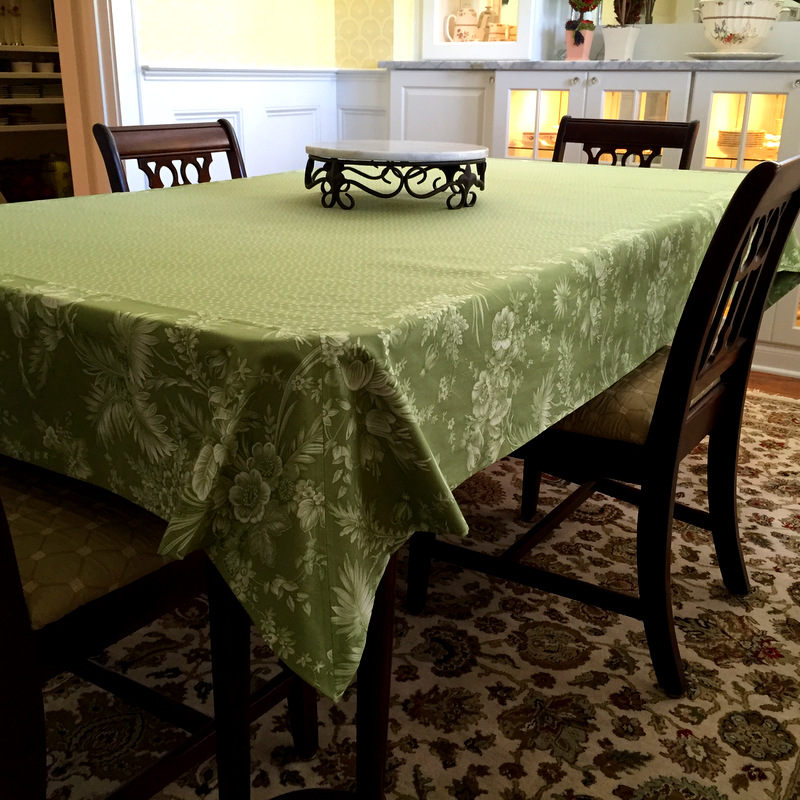 And here is the table set with a matching napkin: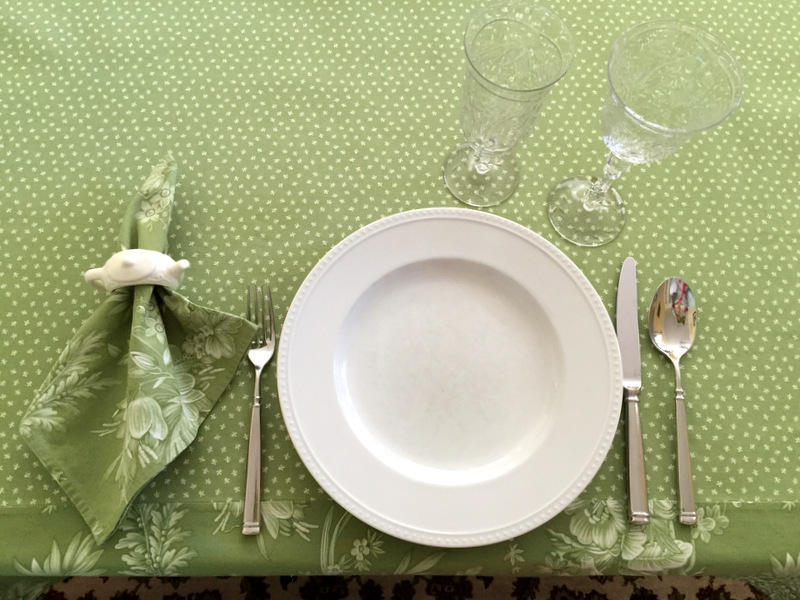 Diane and I both declared ourselves very pleased with the result. An added bonus: the fleur de lis motif is a lovely reminder of our recent big birthday trip to Paris.