Hello, friends. Are you wondering where I've been? It seems like ages since I published a post. The good news is I finally have something quilty to post about: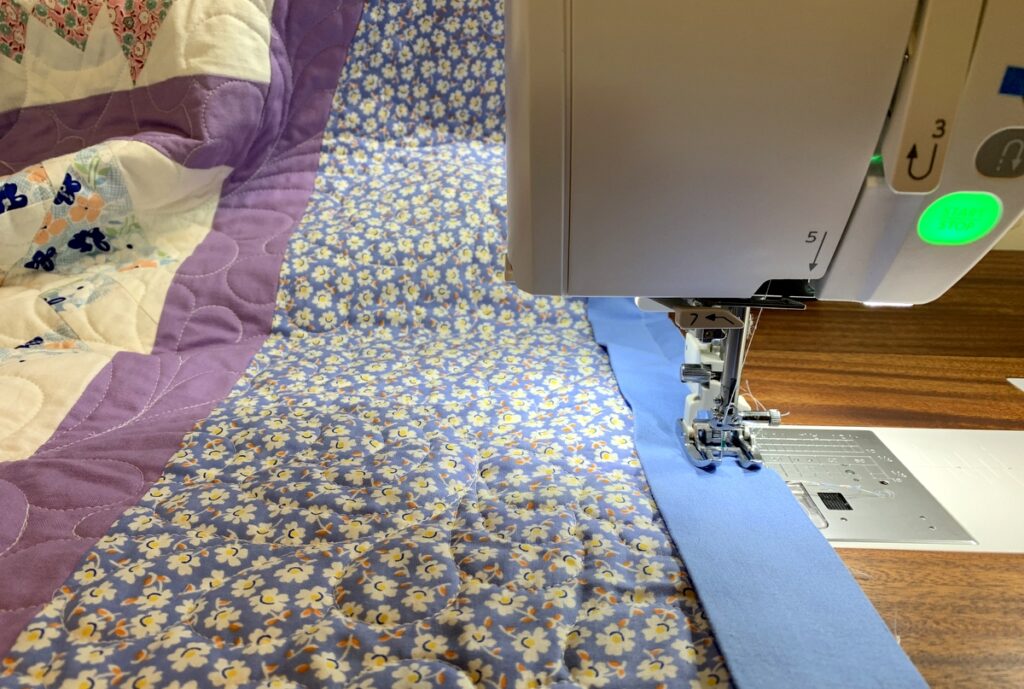 It's been six weeks since I made the binding for my '30s reproduction quilt, Vintage Vignettes, but I didn't actually get the binding sewn on until yesterday. This morning I joined the loose ends of the binding to complete the final seam . . .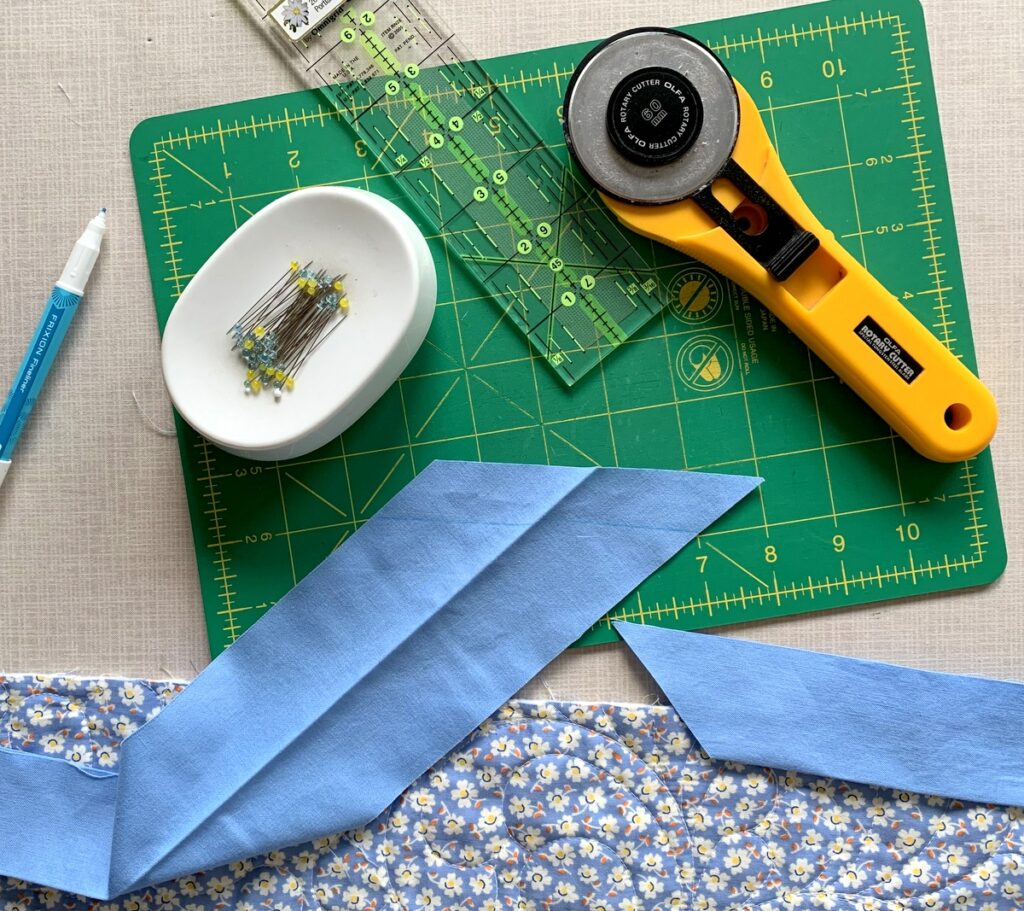 . . . and sewed the remainder of the binding in place.
Then I started tacking down the binding on the back, a process I really enjoy: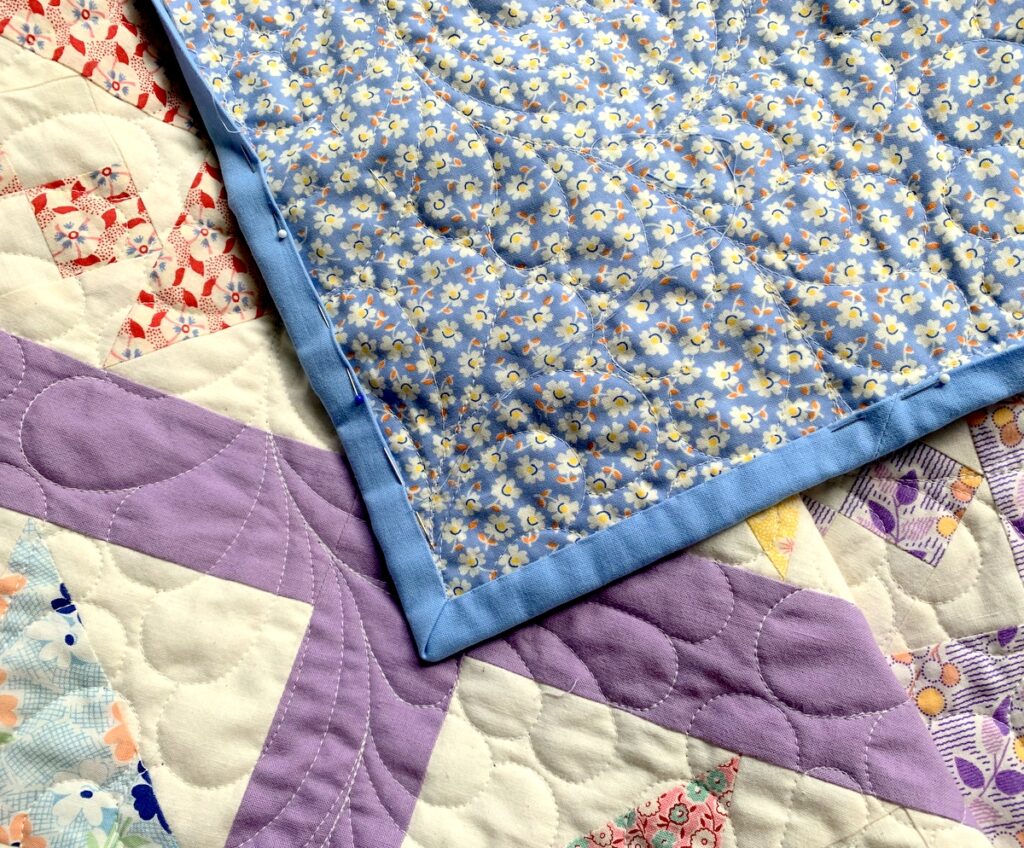 As soon as I arranged the quilt on my ironing board to take a picture, Coco put in an appearance: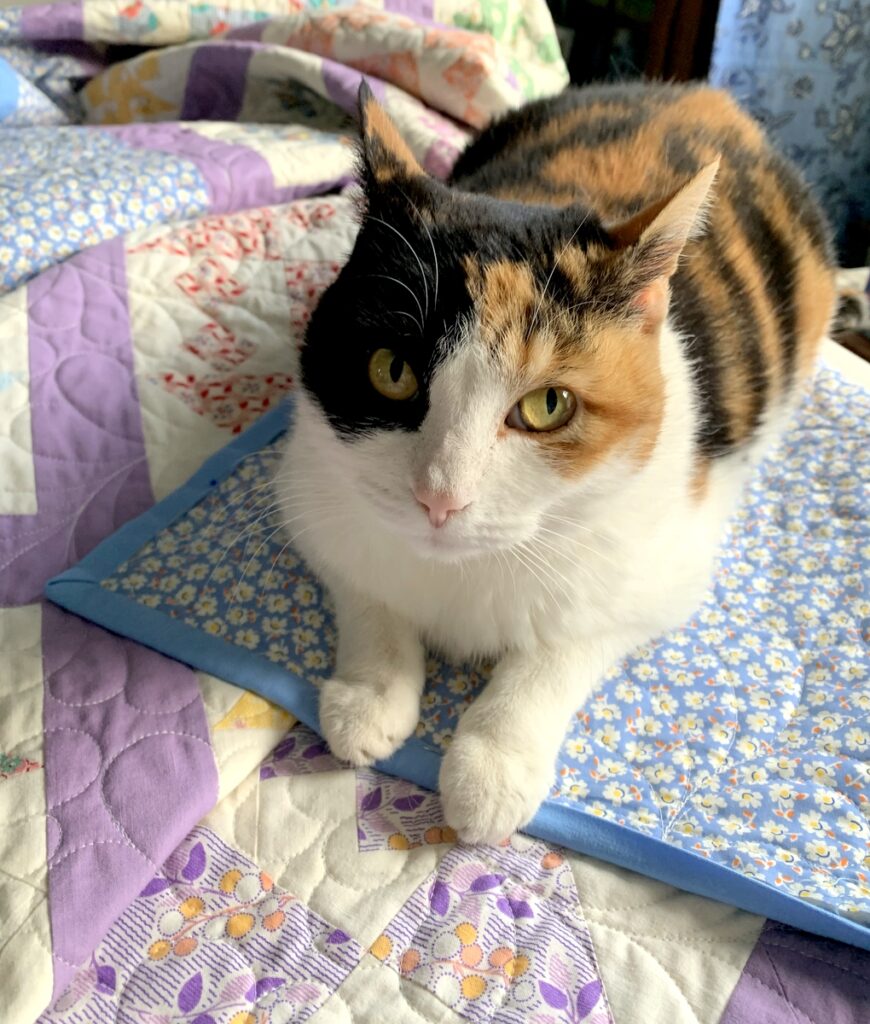 Her right paw is on top of the spot where I starting tacking down the binding. I always like to start near a corner to get the first of the mitered corners out of the way. So far I've stitched seven inches. Let's see, now . . . this quilt measures 80″ x 92″. That means I only have 337 inches to go!