I'm taking a look back at some of the quilts I've made over the last 10 years, showing one every Thursday.
Last week I showed you Dianthus, a quilt I made in 2010. This week I'm featuring I Love Paris, made in 2011: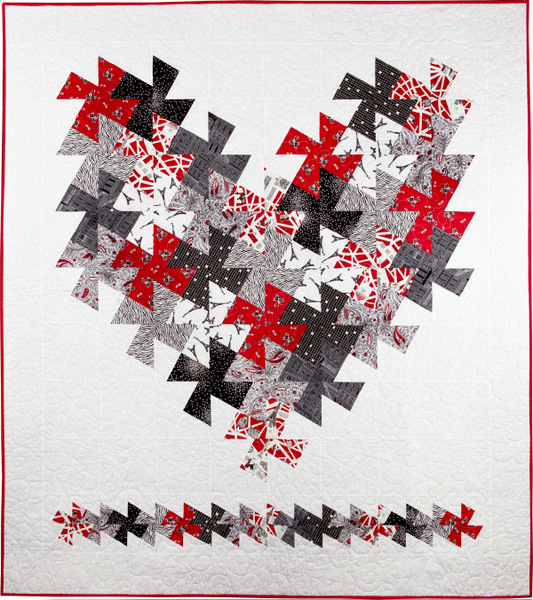 The owner of the quilt shop where I was teaching at the time handed me a Lil' Twister acrylic ruler by CS Designs and asked me to make something with it. This quilt was the result.
And the name? The heart-shaped design, the Eiffel tower, Paris map and French poodle fabrics . . . what else could I call this quilt but I Love Paris? Even the white background fabric has hearts on it, and there are different heart motifs in the quilting (beautifully done by longarm quilter Melissa Hoffman of Fiddlestitches).
Here's a closer look at the fabrics and the quilting: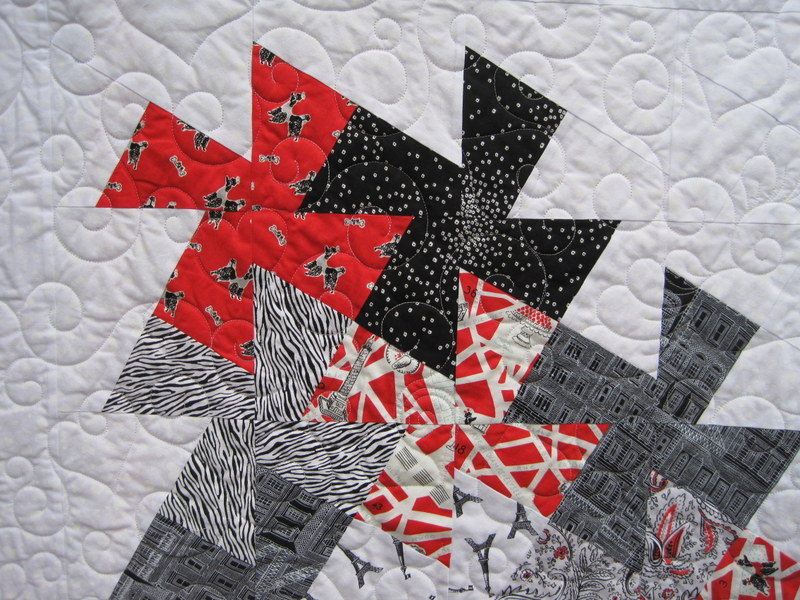 I wish I still had this quilt. A few years ago I sold it (reluctantly) to a family friend who wanted to give it to his girlfriend. He's now married to someone else. Do you suppose the former girlfriend kept it?
Happily, some of the fabrics used in I Love Paris are still in my stash. I have no desire to make another quilt using the Lil' Twister ruler but I would love to make another black-red-white quilt featuring the same fabrics.
In keeping with the theme, I made a heart-shaped label: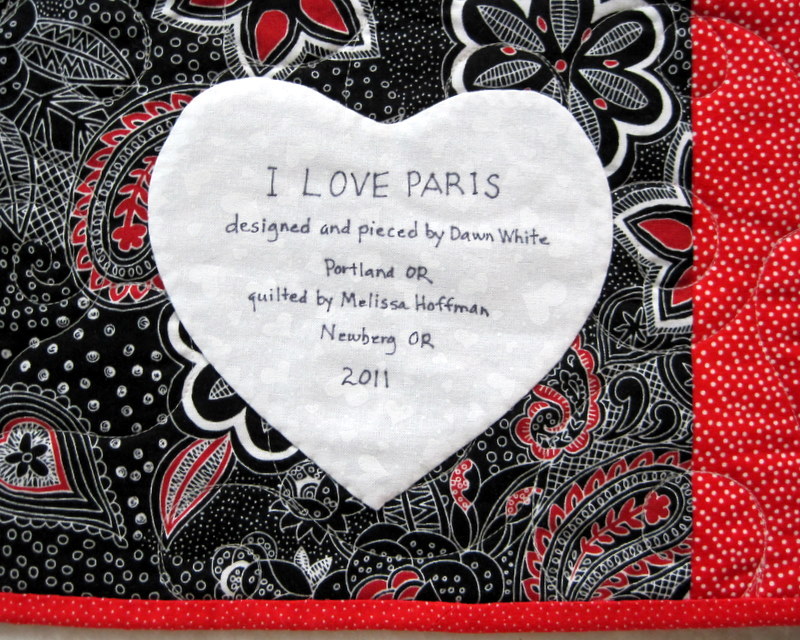 One of the first tutorials I posted on my blog when I launched it in 2012 was for I Love Paris. Just in case you're thinking of whipping up your own version in time for Valentine's Day (a mere five weeks away), you can find the tutorial here.
Thank you for stopping by on Throwback Thursday!