A month ago today I was in Sisters, Oregon with Vincent van Gogh. And I have the picture to prove it: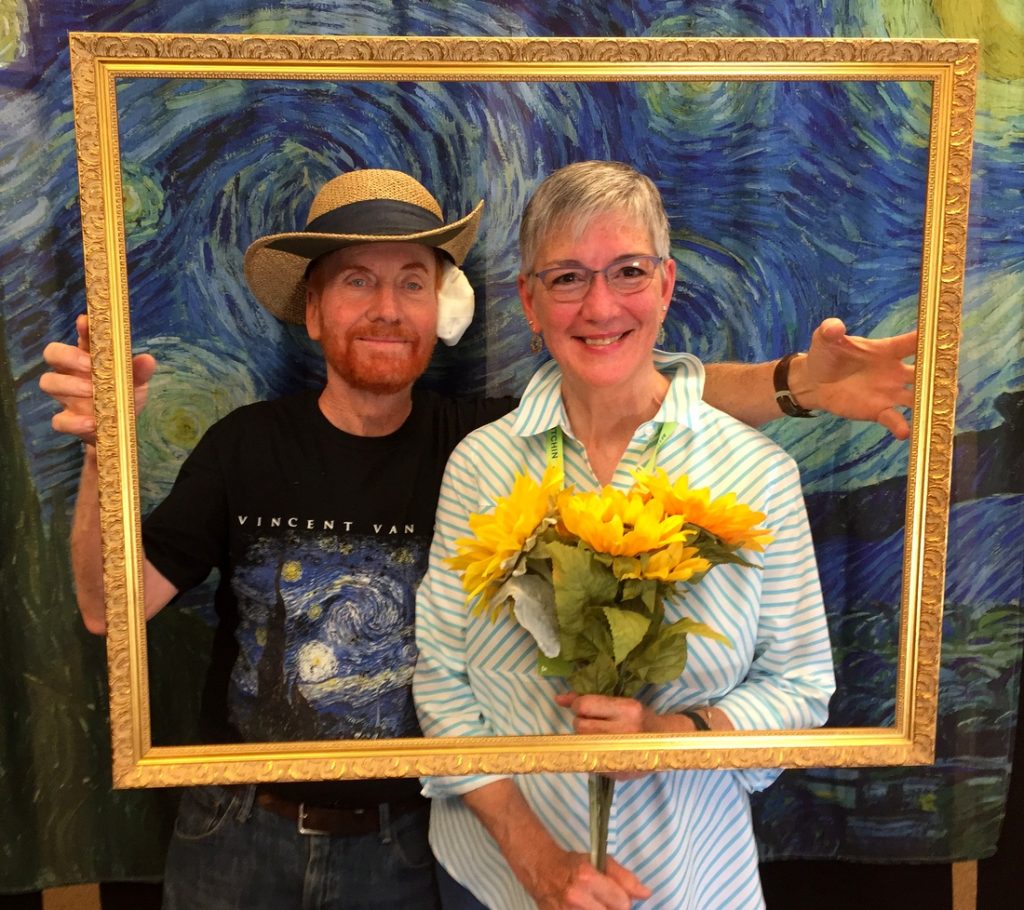 I must say, even with a bandaged ear Vincent is looking pretty cheerful. Not at all like the unsmiling tormented soul we see in his self portraits.
So what's this all about? In 2017 Cherrywood Fabrics issued a challenge for quiltmakers to interpret the paintings and life of Vincent van Gogh in a 20″ square quilt. Contestants were required to use three saturated blues and one black — all hand dyed fabrics by Cherrywood — in their creations. The company received 465 submissions and ultimately selected 200 to be included in two traveling exhibits, one called "the Dutch Gallery" and the other "the French Gallery" to represent the time van Gogh spent in his home country and the country where he spent the last years of his life.
The 2018 Sisters Outdoor Quilt Show included a special (indoor) exhibit of the French Gallery. I went to the exhibit near the end of the day and quickly snapped a few photos of the quilts in groups: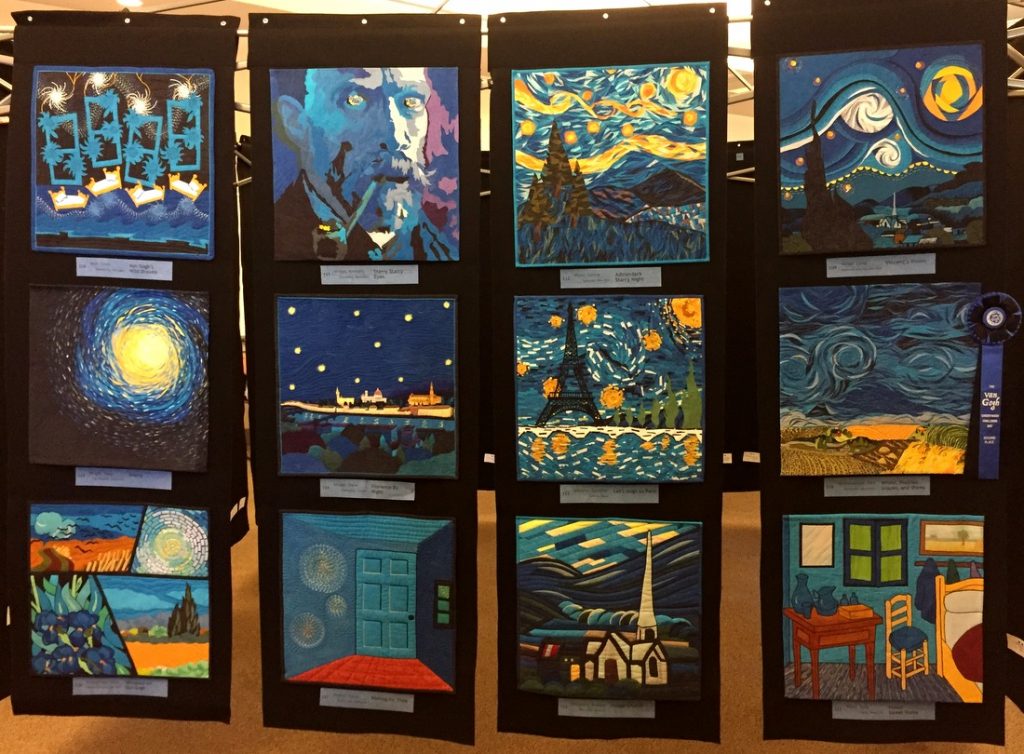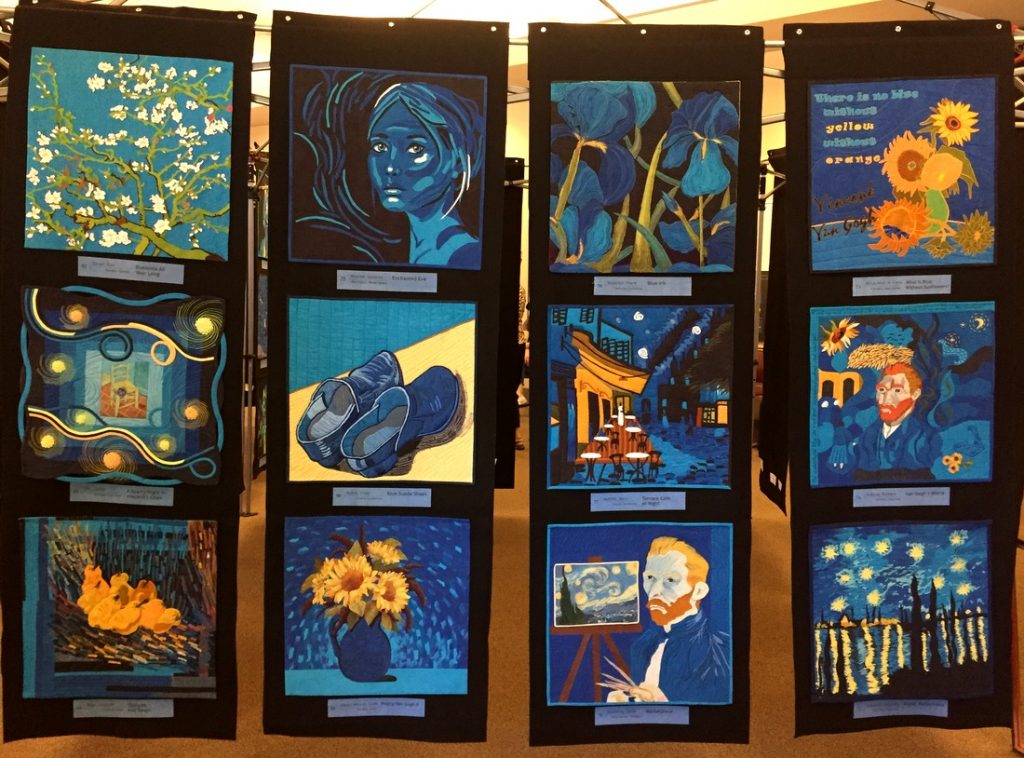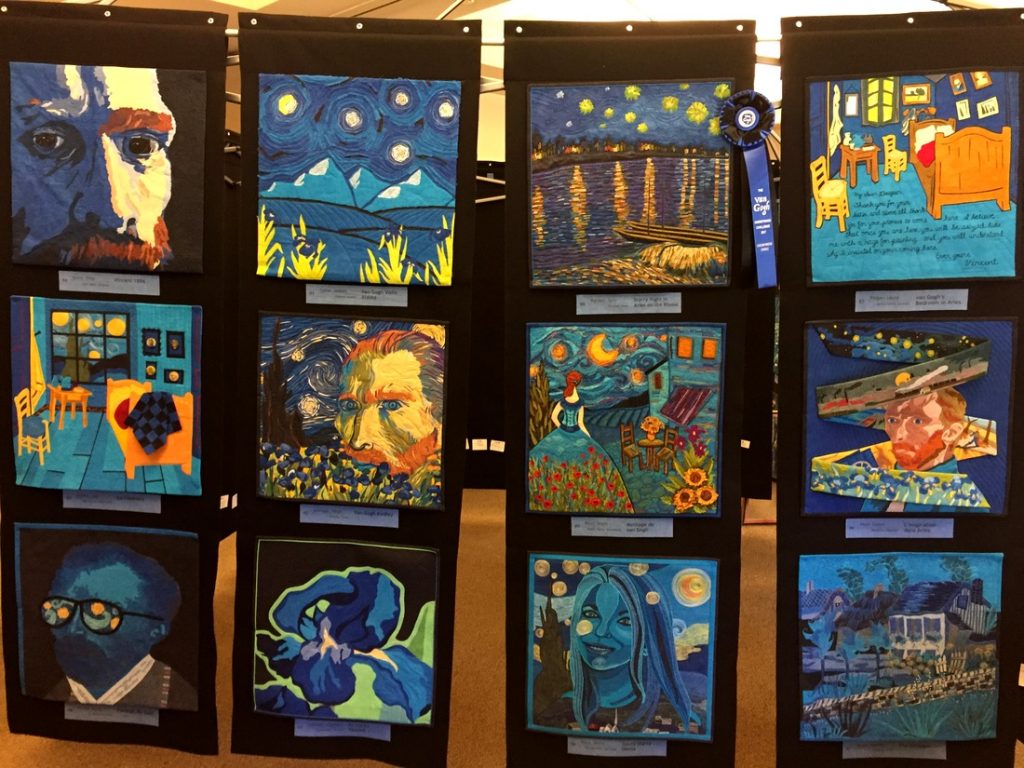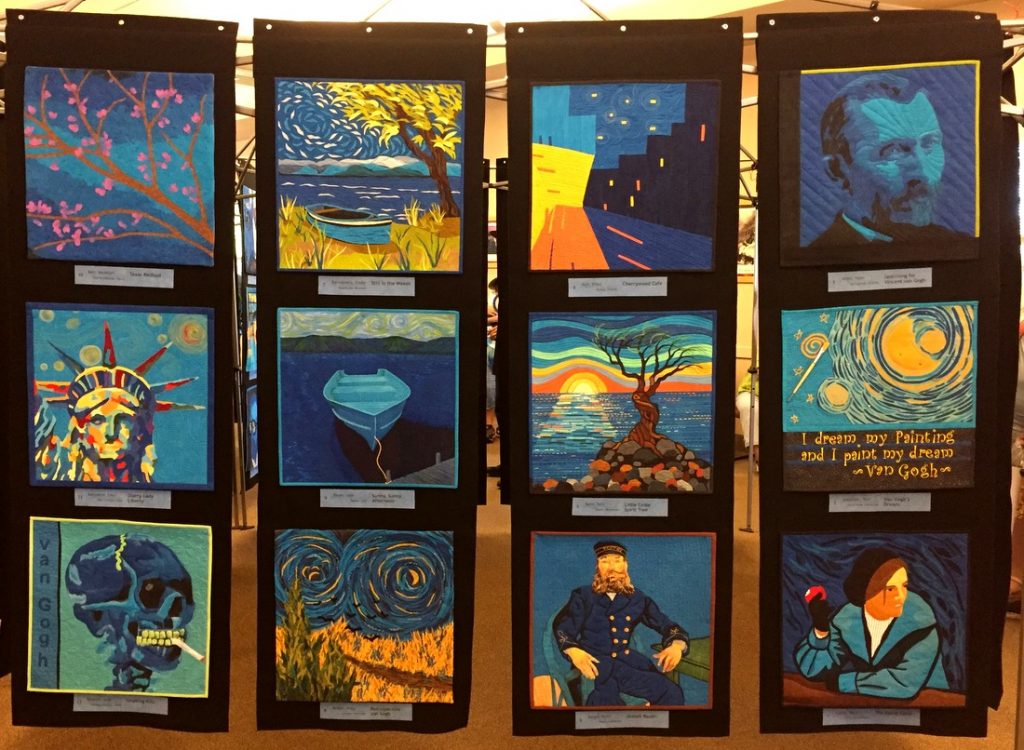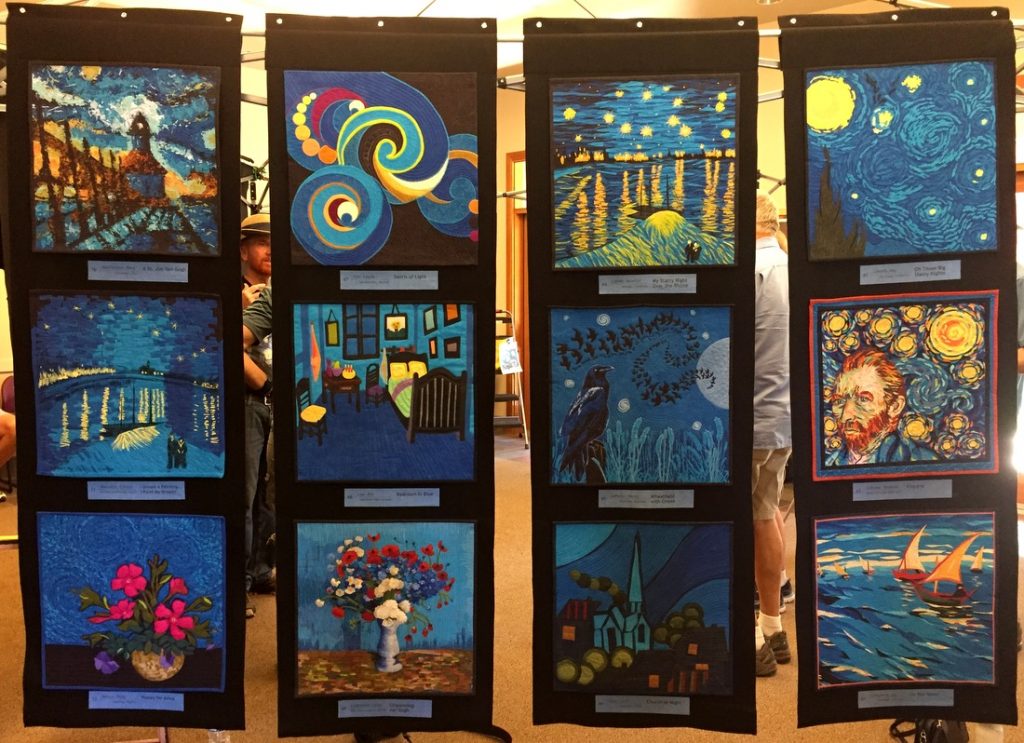 I'm amazed at the artistry, creativity, and skill displayed by these quiltmakers. I could have spent hours at this exhibit and probably would have had I arrived there earlier in the day.
If you look carefully at the last photo, you'll catch a glimpse of "Vincent" between the first and second vertical panels. He was standing against a backdrop of The Starry Night holding an empty frame and a bouquet of sunflowers. His colleague was encouraging viewers to stop for a photo op. So I did.
The dates and venues of both traveling exhibits can be seen here along with the names of the quiltmakers and close-ups of the quilts made by the five winners of the challenge. If you get a chance to see either one, I highly recommend it.
Having viewed the French Gallery, I am now very keen to view the Dutch Gallery. I see that it will be in Spokane, Washington Oct. 19-21, at the Washington State Quilters Show. That's only 350 miles from my home in Portland, Oregon. Road trip?!