I happened across one of my posts the other day written in October 2012, a little over five years ago when my blog was in its first year. I was writing about three fabric groupings in my stash that I was wild about even though I hadn't yet decided yet what to make with them. What a pleasant surprise to discover that I have, in fact, used all three groupings!
The first was this one, a mix from several lines anchored by the red and aqua floral print in the center from Denyse Schmidt's line, "Flea Market Fancy," reissued earlier in 2012: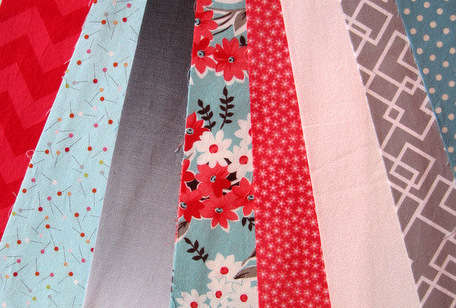 Several of the fabrics wound up in this sewing machine dust cover . . .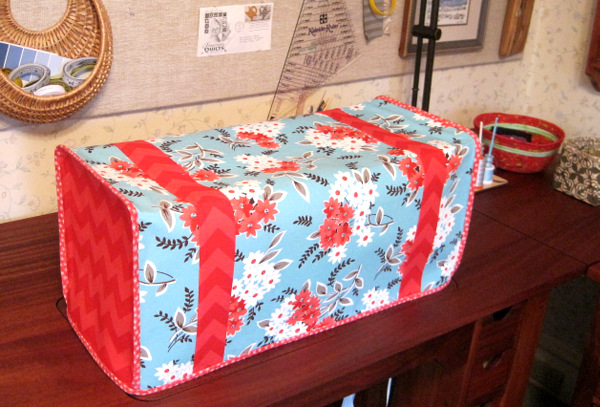 . . . and this set of king-size pillowcases, both made in 2013: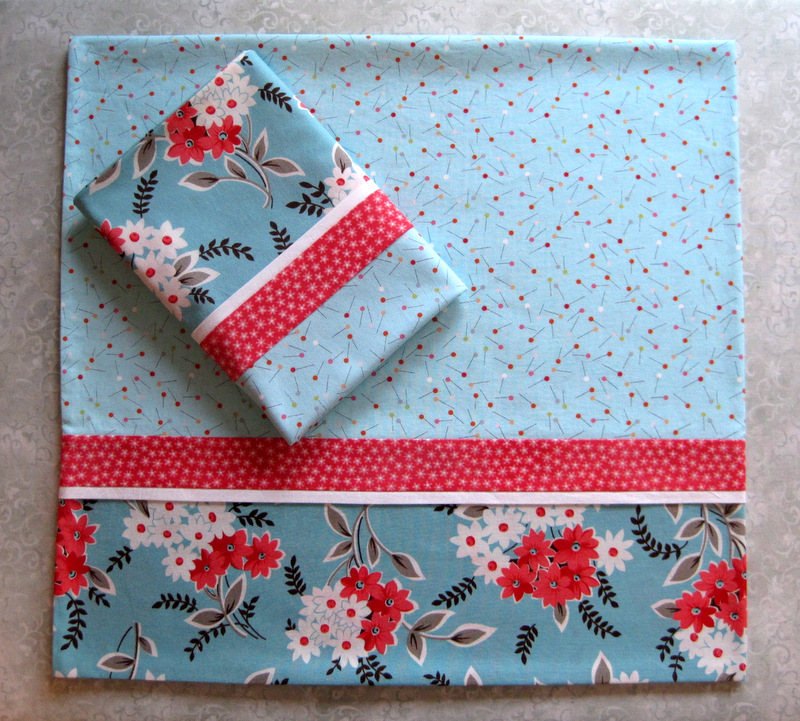 The second group was this one, primarily from the "Ainsley" line by Northcott Fabrics: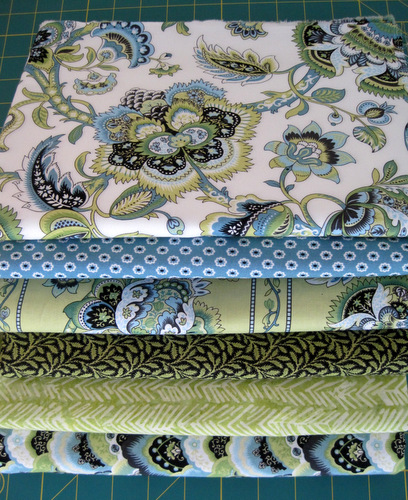 From this group came a small project, a kaleidoscopic table topper made in 2014 . . .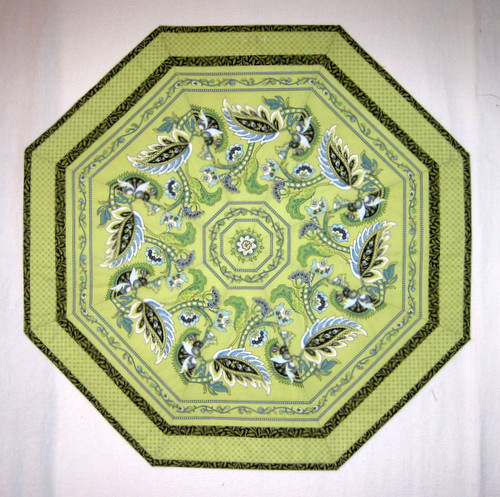 . . . and a large project, my queen-size sampler quilt Catch a Falling Star, completed in 2015: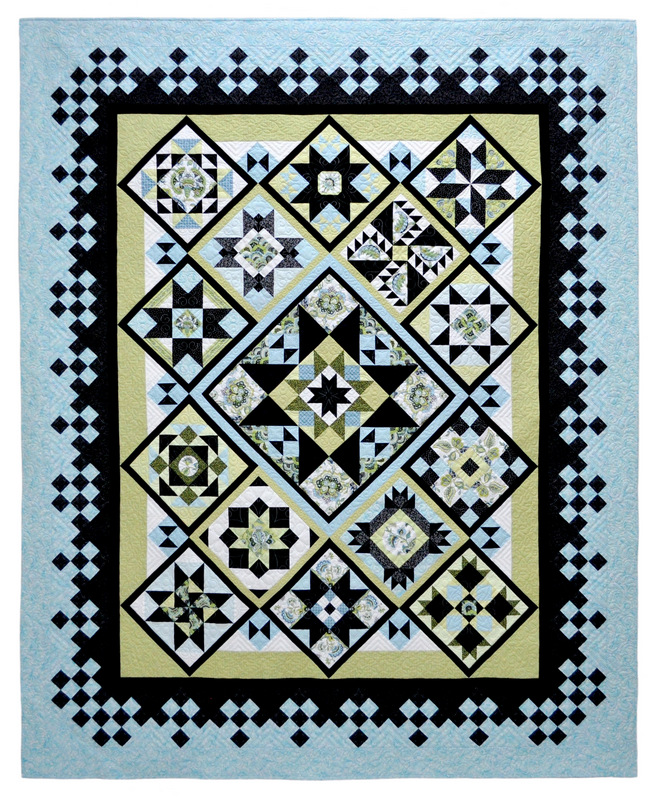 The third group was from the "Scarlet" line by Pamela Mostek for Clothworks: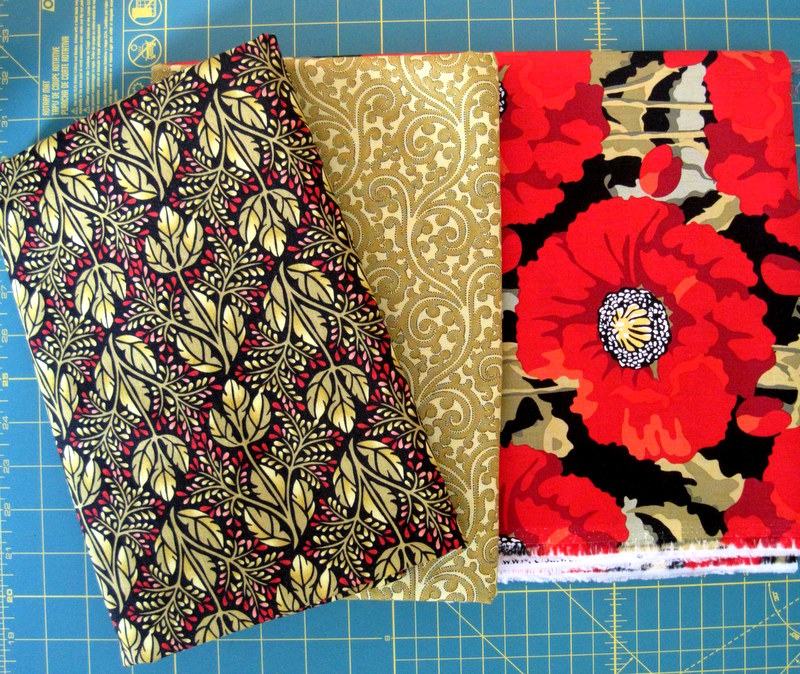 These fabrics remained in my stash until 2017, when I used them to make my current Junior Billie Bag . . .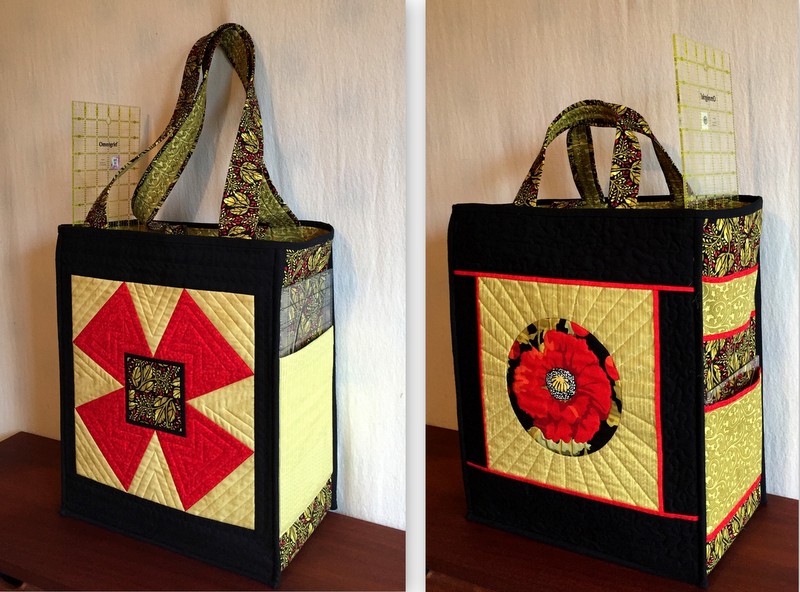 . . . and matching accessories: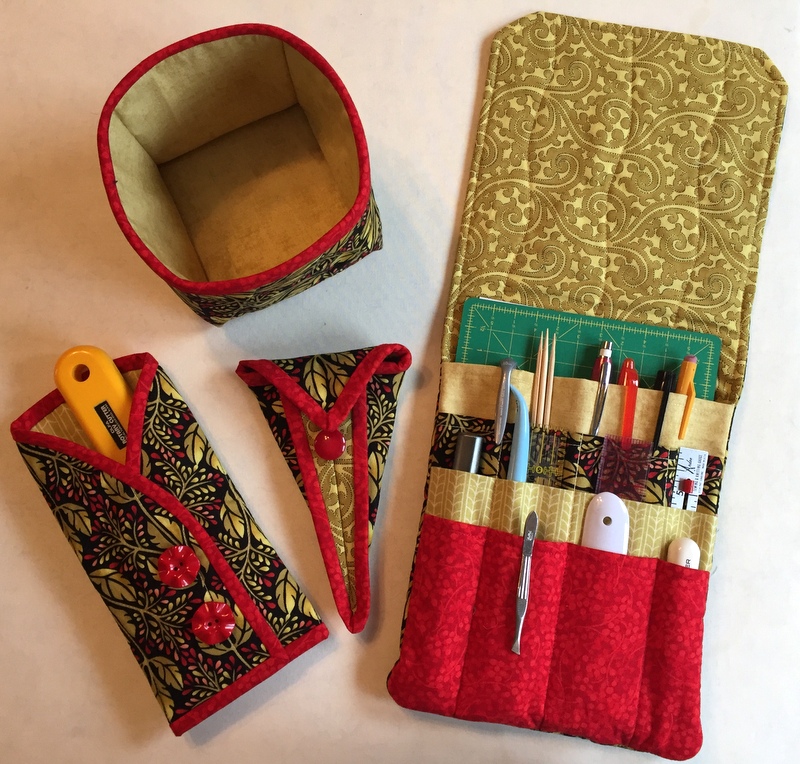 Now when I see a new group of fabrics I just can't live without, I'll remind myself that the fabric in my stash is indeed getting used. I'll just need three additional lifetimes to sew my way through all of it. Can you relate?