The three-block table runner I made several days ago (and wrote about here) has expanded to a five-block bed runner:

It now measures 20″ x 90″ — long enough for a king size bed. I was going to size it for a queen bed but I had just enough of the batik background fabric to make it longer. Someone very dear to me loves this color combo, and I have a feeling this bed runner will look wonderful on her king size bed.
When I say I had "just enough" fabric, I wasn't kidding. This is what was left over: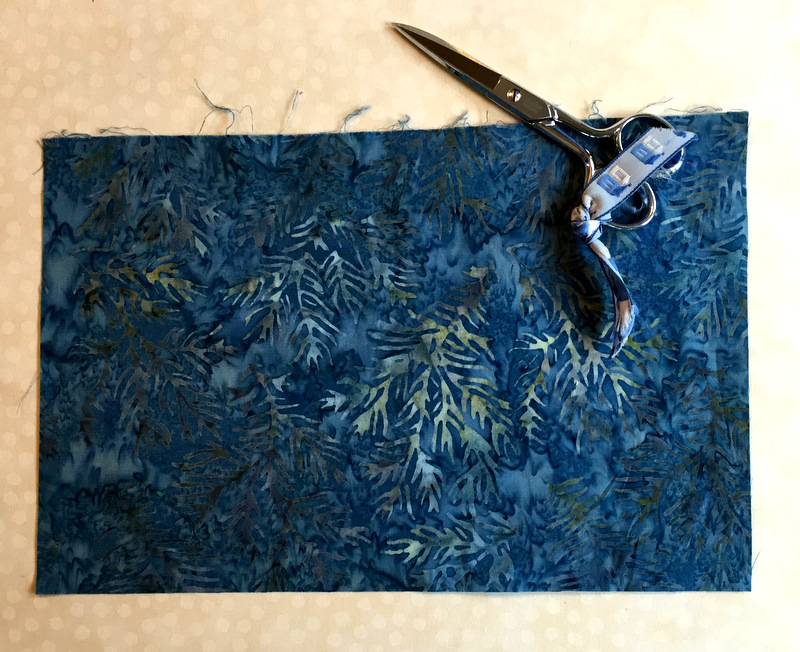 I would have liked to bind the bed runner in the same batik fabric. It's been in my stash for a while so I doubt I could find more of it now. Oh well. I'm just glad I had enough to complete the top.
Next up: I need to make a backing and get the bed runner quilted. Before it is sent to its new home, it will be used as a class sample for a retreat I'm teaching at in June.
The hexagonal block in this bed runner is called Spinners. Designed by Heather Mulder Peterson of Anka's Treasures, it appears in her book On the Run Again (Anka's Treasures, 2014). Heather shows Spinners as a one-block table topper and a three-block table runner or wall hanging. I converted it to a bed runner and have been also playing around with some settings for quilts.
Measuring 15½" x 13½", the Spinners block is the perfect size for a placemat. Another idea for my retreat students to consider. Or me!