Here we are at Week 4 of Throwback Thursday, in which I'm looking back at quilts I've made over the last 10 years. By coincidence, my choice for 2013 is, like last week's pick, a design by Sew Kind of Wonderful using the Quick Curve Ruler.
The pattern is Metro Rings, which I believe is Sew Kind of Wonderful's #1 seller. Here's my version: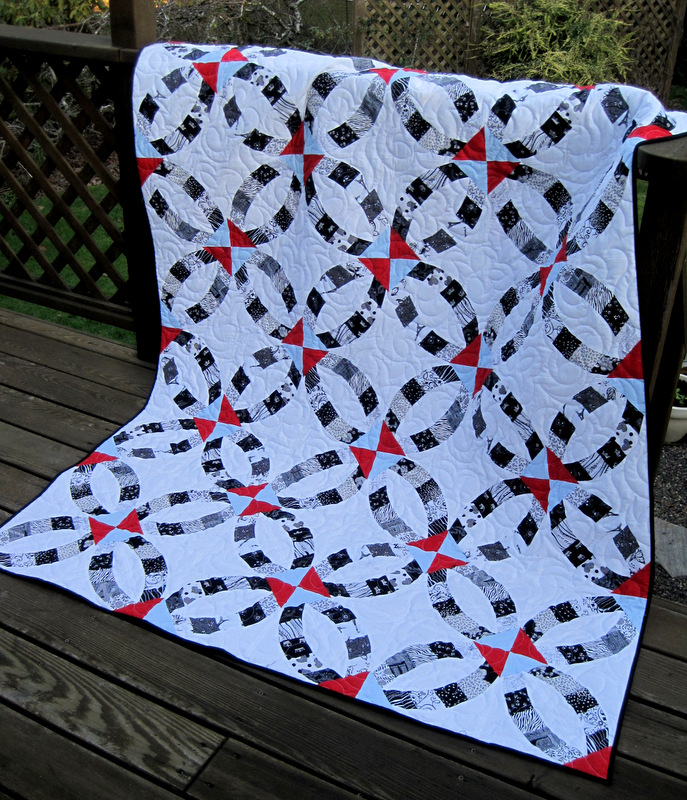 This quilt was so fun to make! Instead of laboriously sewing individual curved pieces together for the rings, you sew strip sets and then cut them into curves. I used a variety of black and white fabrics, several of them French-themed. The quilting motif I chose included fleur-de-lis, another nod to France: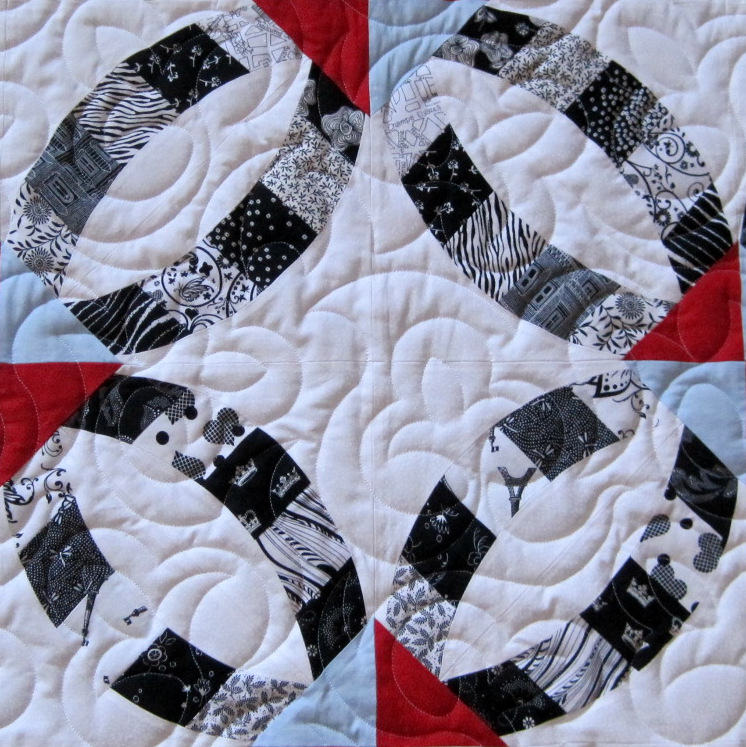 Honeymoon in Paris was beautifully quilted by Debbie Scroggy. The French-themed fabrics, combined with the fact that the pattern is based on the traditional Double Wedding Ring block, led me very easily to the name of the quilt.
Little did I know how significant the title would turn out to be!
You see, during the following year my dear friend Lisa received a proposal of marriage from her longtime beau, James. The proposal was followed by a lovely garden wedding and —  you guessed it — a honeymoon in Paris. This quilt was destined to be Lisa's. My sister Diane is the one who introduced me to Lisa and together we gave this quilt to Lisa and James as a wedding present.