Finally! My sister Diane's car quilt is bound and labeled. I wasn't able to come up with a clever name for the quilt but Diane is quite content to have it identified as her car quilt. Here's a look at the front so you can see how nicely the ½"-wide binding frames the quilt: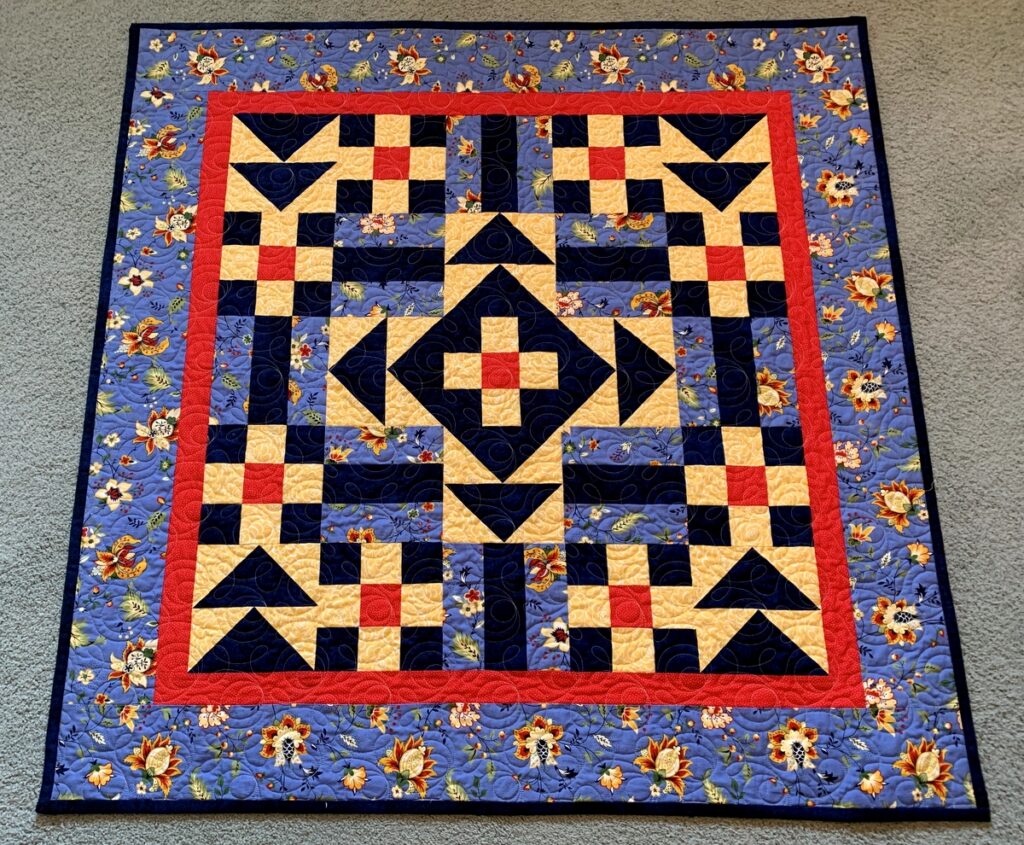 Here's a look at the back: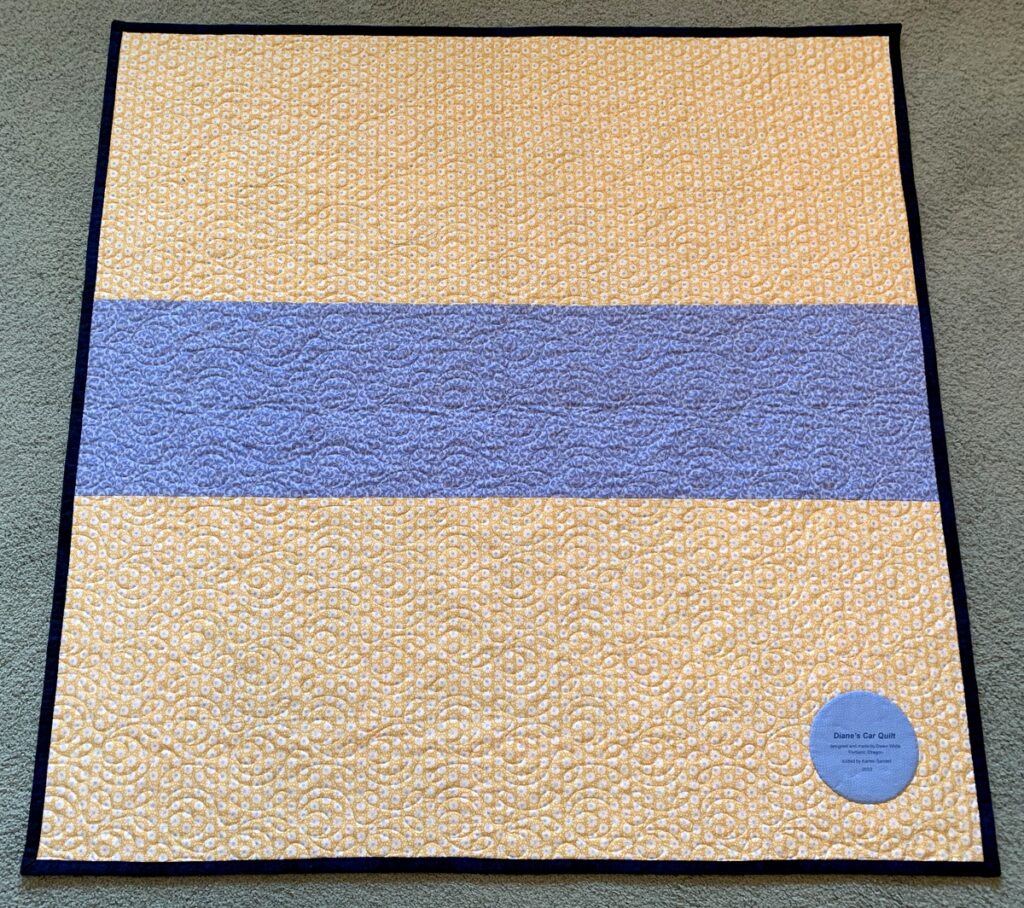 The blue and yellow prints pulled from my stash work very well with the French provincial border fabric on the front.
Here's a close-up of my signature round label: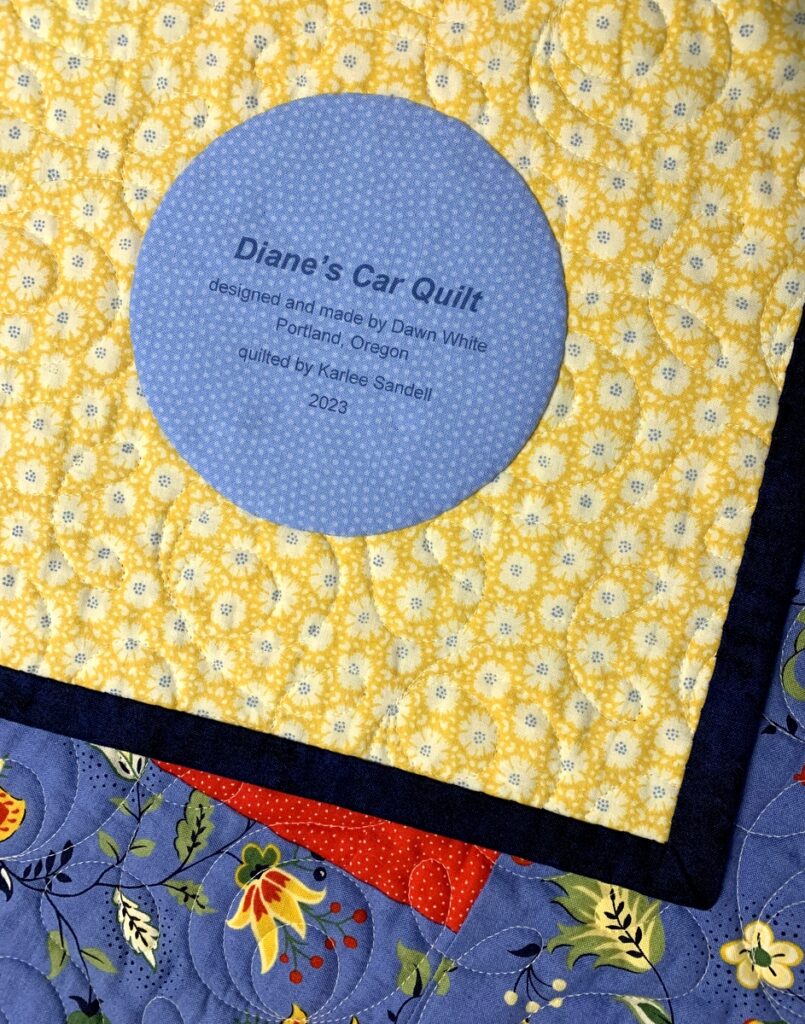 It was made using a compact disc as a pattern. You can find my picture-heavy tutorial on that method right here.
A couple of you asked about the pattern. I didn't use a pattern; I designed this very simple quilt for a beginning quiltmaking class and it became my class sample. I started with alternating Nine-Patch and Rail Fence blocks. The blocks finish at 6″ square so the strips were cut 2½" wide for both blocks. Then, to give my students some additional options, I replaced some of the blocks with Flying Geese units; two units make a block that finishes at 6″ square.
This is the initial design rendered in the software program EQ7 and colored to match the palette of Diane's quilt: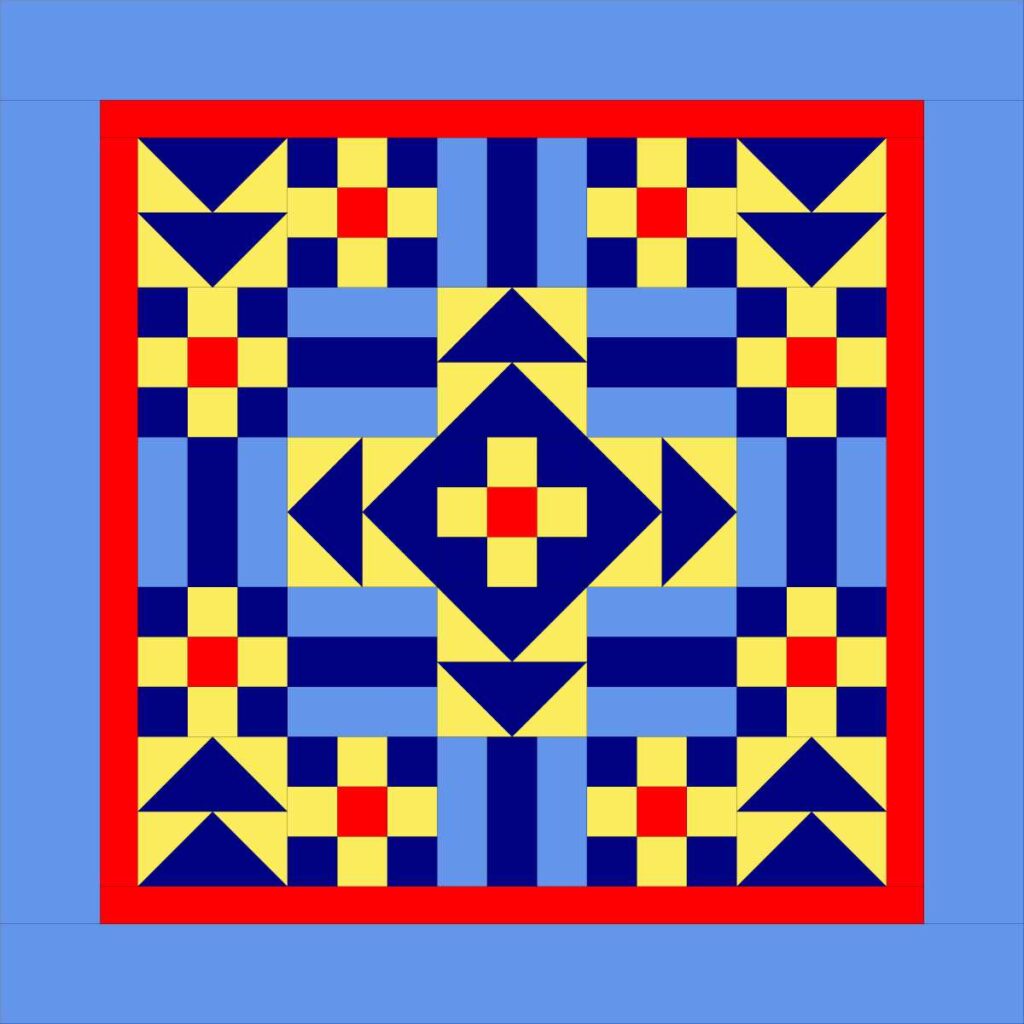 If you look carefully at the center of the quilt, you'll see that the center block is a simple Nine-Patch. Notice that the corners of the block are navy blue. The addition of navy and yellow Flying Geese units around the center block creates the illusion of a navy diamond. I really like the effect and feel that it adds visual interest. With the right combination of fabrics, even a simple design like this can make a quilt sing.
If there is interest, I will write up my measurements and directions in a future post. The priority now, though, is to pop Diane's Car Quilt into the washing machine and dryer for that wonderful crinkly effect.