I'm heading off shortly to Hood Canal in Washington State for a quilt retreat organized by the Pine Needle, the quilt shop where I teach. On one evening I'm going to show my students how to make a rotary cutter coat based on my free pattern (tutorial here).
As I was gathering my materials yesterday, I realized I didn't have a rotary cutter coat of my own. All the ones I have made were given away.
I fixed that in short order. Here is my (new) rotary cutter coat: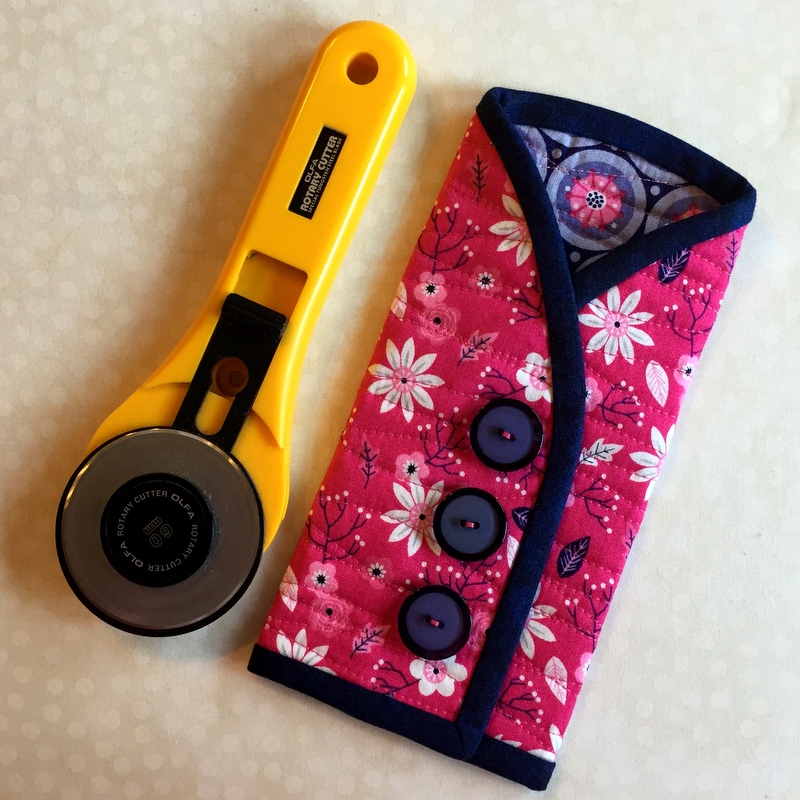 The fabric? Two prints from the Paradise line designed by Alisse Courter for Camelot Cottons. I bought a lot of this line when it came out last year. You may recognize it, because it goes with the Junior Billie Bag I made a few months ago. These are the front and back panels of my bag: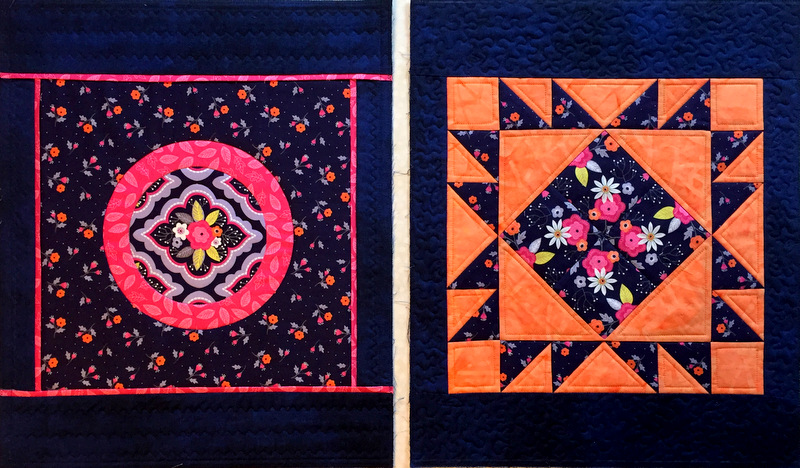 Now my Billie Bag is packed for the retreat, including my new rotary cutter coat: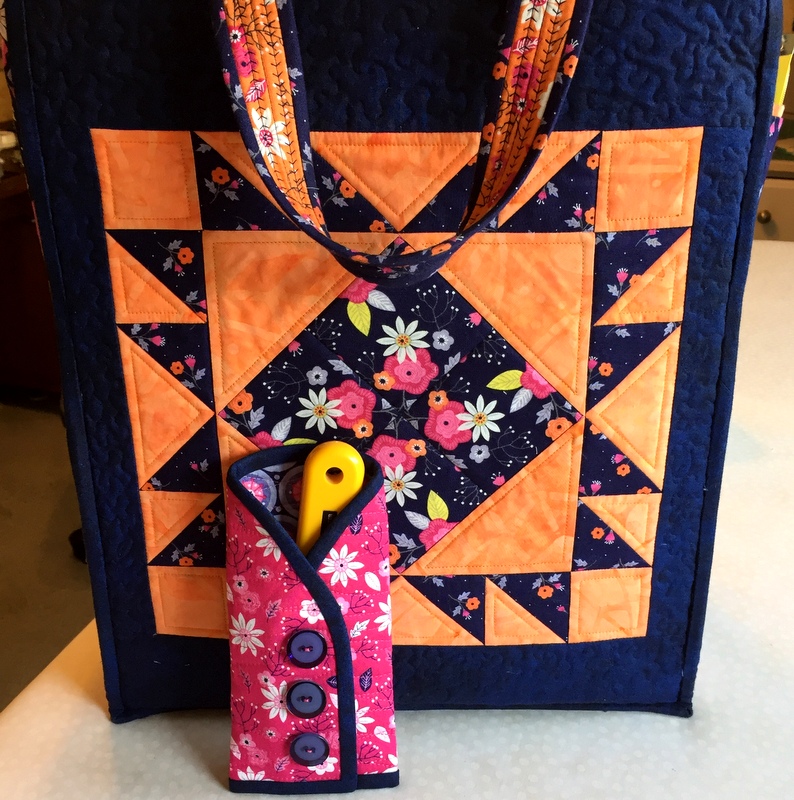 I'm good to go!