I didn't have to look far to find a block design for the other main panel of my quilter's tote known as the Junior Billie Bag: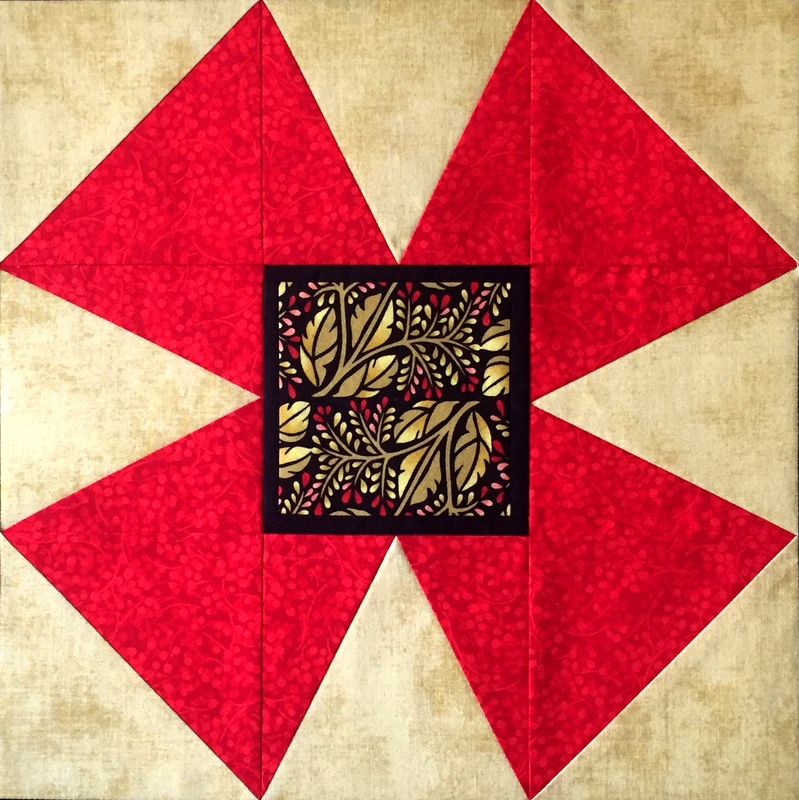 It's essentially the same block that's in the red and white quilt I started a couple weeks ago. I swapped out the pinwheel center of that block with the fussy-cut square you see above, surrounding it with a narrow black accent strip.
I am loving the bold look of this block, which reminds me of a windmill. (My red and white blocks with the pinwheel centers look even more like windmills; there's a quilt name in there somewhere.)
Here's the latest windmill block with black border strips added to size it for my Billie Bag: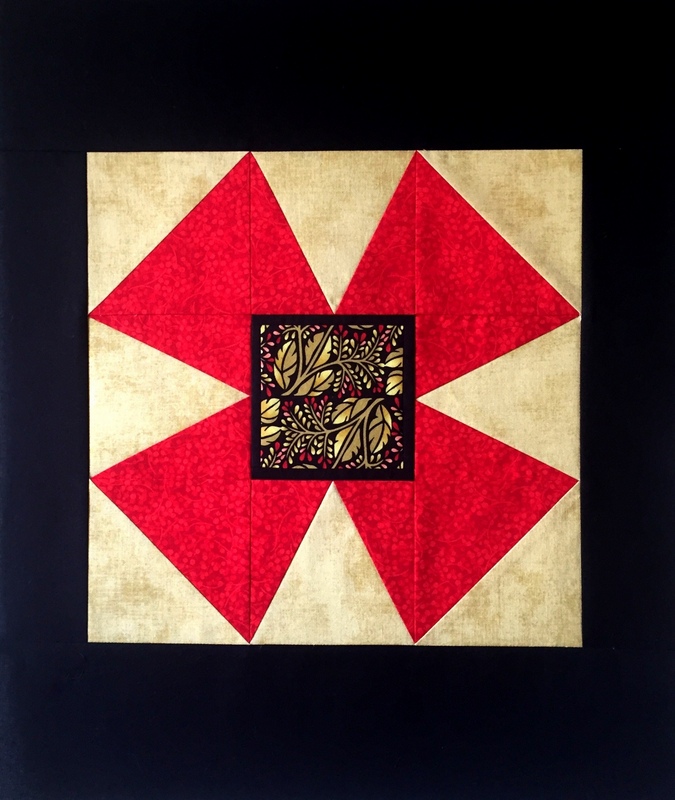 I'm mulling over the quilting possibilities. Maybe straight line quilting in the windmill block and free motion meandering in the black background strips?
Just for fun I positioned the block on point on my design wall (and cropped it here so it would be framed in black):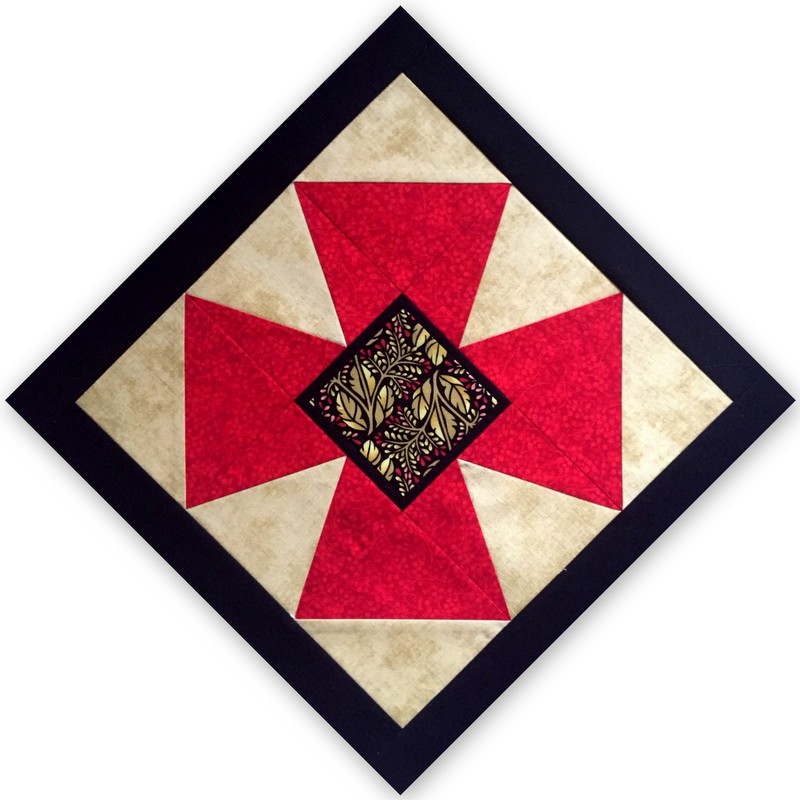 Striking, yes? It reminds me a bit of a Maltese cross. Wouldn't it make an interesting quilt? Oh for another lifetime to make all of the quilts that are in my head!